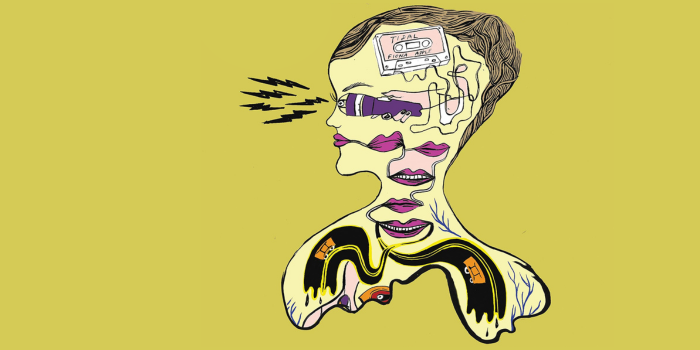 LGBTQ
Weird Queer: An Introduction to the Genre
This content contains affiliate links. When you buy through these links, we may earn an affiliate commission.
It seems like someone comes up with a new genre every day, or maybe genres are just spontaneously splitting and multiplying faster than we can name them. Either way, my contribution to this ever-growing collection of niche genres is the strange delight I like to call Weird Queer. I don't know who came up with it, or where I heard about it first. I think I started calling a certain kind of queer books Weird Queer in my head, and a bunch of other people independently did the same thing. Happily for everyone, Weird Queer is definitely A Thing now.
Weird Queer is exactly what it sounds like — books that are both weird and queer. We're talking bizarre plots, unusual formatting, talking animals, creative monsters, strange worldbuilding. Weird Queer books come in all shapes: science fiction, fantasy, horror, realistic fiction, magical realism. Most often, they're some alchemical combination of multiple genres. And while it's not necessarily a requirement (this is a genre that defies rules and rejects all binaries), a lot of Weird Queer books also play with the inherent (and beautiful) weirdness of queer identity.
One of the best things about being queer, in my opinion, is the possibilities it allows for. My queerness forces me to look at things a little bit askew. It encourages me to seek alternate routes, to look for beauty in unexpected places, to open myself up to new ways of being. My favorite Weird Queer books are the ones that understand this. They use queer as a verb. They feature characters whose queerness allows them to take wild, imaginative leaps. They're set in specifically queer worlds, worlds that may look like our own, but that have slightly different rules.
These eight books represent just how varied and fantastical the Weird Queer genre is. They are all different kinds of weird. Some of them are funny and silly. Some of them are terrifying. Some of them are surreal, while others read more like traditional fantasy with some odd quirks. They will all make you think about the world in new ways, which is, of course, one of the many gifts of queerness.
Weird Queer Books
This book is Weird Queer: Surrealist Humor edition. It takes place entirely within the Slack channels of a small NYC PR firm. One of the firm's employees, Gerald, has somehow gotten his consciousness stuck inside Slack, and he doesn't know how to get out. At first his colleagues think he's pranking them, but they eventually catch on that the situation is very, very real, and hatch a plan to set him free. There is so much bizarre stuff in this funny, brilliant book — from unintelligible emoji-laden conversations to a strange, persistent howling. But at heart it's a tender queer love story and a moving meditation on living under capitalism.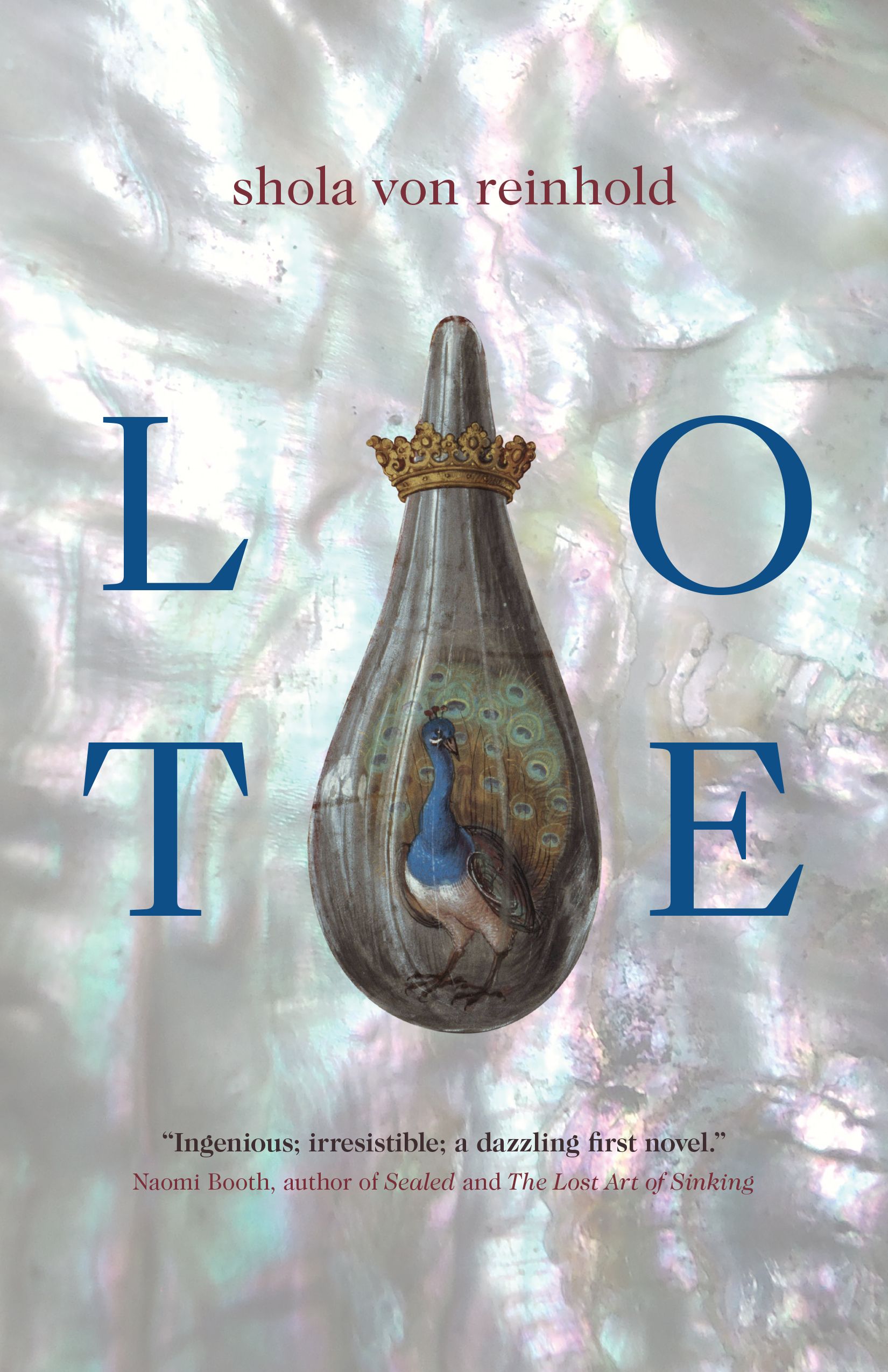 Lote by Shola von Reinhold
This is one of my favorite novels of the last 10 years, and it is deeply, weirdly queer. I'm not even sure how to talk about it, because it seems to reinvent itself on every page. On the surface, it's the story of Mathilda, a Black queer archivist who's obsessed with various literary and artistic figures of early 20th century Britain. When she stumbles upon the work of a long-forgotten Black modernest, Hermia Druitt, it sets off a chain of events that changes her life. This novel is an ode to queer excess and Black artistry. Reinhold invents an archive on the page, weaving excerpts from a fictional novel and quotes from real artists into the text. It's deeply strange, often hilarious, and delightfully surprising.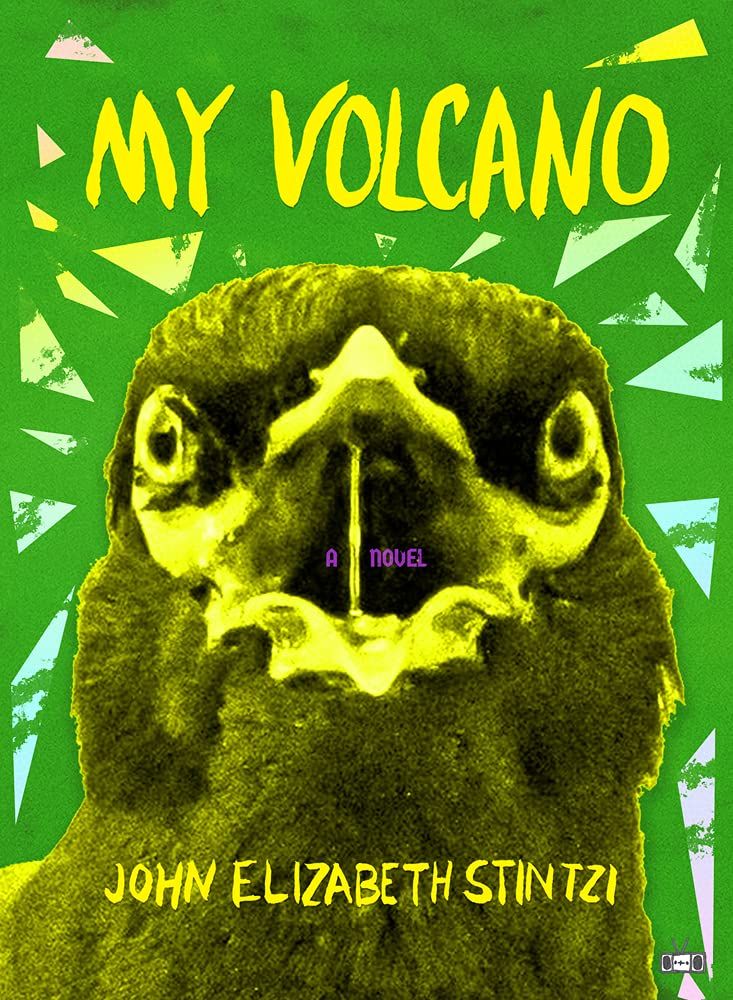 My Volcano by John Elizabeth Stintzi
Do you enjoy WTF moments in books? This novel is basically 200 pages of WTF moments, one after another. It begins with the sudden appearance of a volcano in Central Park, and it only gets weirder from there. The story unfolds in a series of snippets, following characters all over the world as they navigate a series of bizarre events. There are time travelers, magical bees, strange metamorphosis, ancient stories come to life, and dozens of other unexplainable events. It sounds weird, and it is, but it's also a profoundly moving and honest novel about what it feels like to live through impossible times.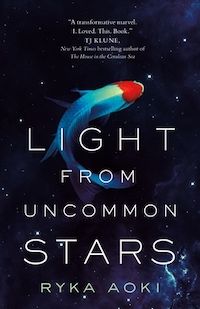 A refugee alien family running a donut shop. A violinist who's made a pact with the devil. A trans teenager fleeing her abusive family. Some really strange magic, and some really cool AI/tech. A cursed violin. This novel is absolutely bonkers; there are about six different plots, and at least three of them are just a little bit off the rails. But it's also a gorgeous, heartbreaking, and vulnerable story about found family and healing from trauma. This is one of those rare but wonderful serious-light books: it's laugh-out-loud funny, the worldbuilding is wild, and it deals with some tough subjects without ever veering into the sensational.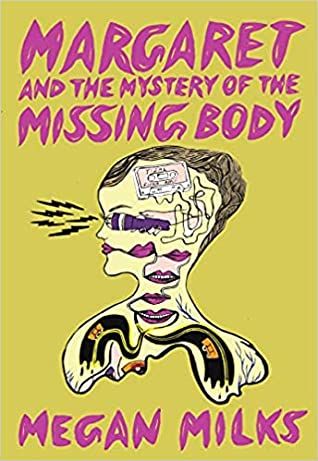 I can't be sure, but I'm pretty sure is was the book that ignited my love for the Weird Queer genre. It's a queer, trans coming-of-age novel about a girl who starts a detective club with her best friends in middle school. When the club disbands, she finds herself adrift, and eventually ends up in a treatment center for an eating disorder. The novel moves through genres at a dizzying rate, blurring the lines between fantasy and reality. It's a surrealist adventure, it's a work of metafiction, it's a middle grade detective novel. It's capital W weird and capital Q queer and capital B brilliant.
This is what I like to call Weird Queer Lite — it has some wonderfully strange stuff going on, plus a fantastic sapphic romance, but it also easily falls within the parameters of science fiction. If you're hesitant about veering off into the unknown, where genre markers disappear, but you're still interested in Weird Queer books, I'd start with this one. It's set in a future where humans have abandoned Earth, and now live inside of massive, living space beasts, which they use as both ship and sustenance. The story is about two old friends — the daughter of the ship's matriarch, and a member of the lower class forced to keep the beasts alive — who get tangled up in some dangerous politics.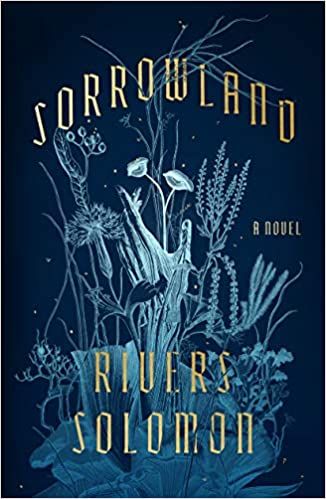 If Escaping Exodus is Weird Queer Lite, then Sorrowland is Weird Queer Dark. As a teenager, Vern escapes the religious cult she was raised in, choosing to raise her two young children alone in the woods. But she soon realizes that the world outside the compound is full of monsters, too — and she might have to acknowledge her own inner monster if she wants to survive. The world Solomon creates in this novel is unlike anything I've ever read — it's eerie and terrifying, but illuminated by numerous instances of radiant queer joy. This is a dazzlingly layered book about motherhood, violence, American racism, and queer family.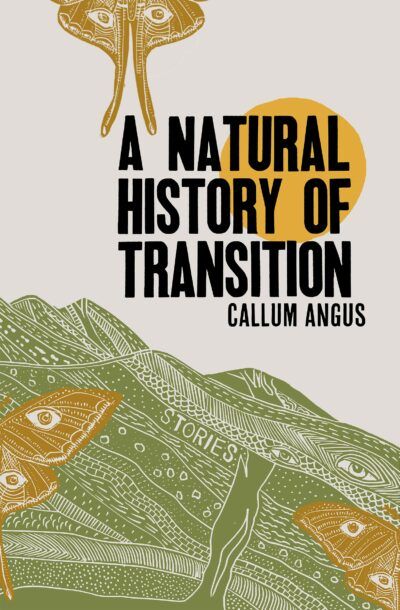 Someone I follow on Bookstagram used the hashtag #QueerLyricalWeirdness to describe this incredible short story collection, and it's truly the perfect descriptor. The stories feature trans characters in and of nature — a man gives birth to a cocoon; a woman transforms into a mountain; a swarm of insects navigates life beyond all the binaries humans have dreamed up. His writing is so beautiful, full of surprising turns of phrase and images that will stay with me for a long time. These are strange and poetic stories about the infinite possibilities of transness.
---
Looking for more weird books (queer or otherwise?) Check out these nine books with odd plots, and these weird genre fiction books. There's also some strange stuff going on on this great list of queer horror.