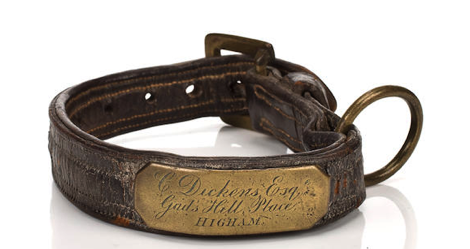 Weird Literary Relics People Spent Serious Money On: Critical Linking, June 4
Today's Critical Linking is sponsored by The Shimmer by Carsten Stroud, from MIRA Books.

---
When J.D. Salinger died in 2010, his house in Cornish, New Hampshire was purchased and promptly mined for insights about Salinger's reclusive lifestyle. What was he doing in there all that time? According to the couple who bought the house, he was writing a lot on the toilet. "Who knows how many of [his] stories were thought up and written while Salinger sat on this throne!" the couple wrote on their eBay listing. Though the toilet was made in 1962, after most of Salinger's work was published, the toilet lived in Salinger's home for many years, "used" and "unclean." Unclear how much the toilet ultimately sold for.
People have spent some serious money on some seriously weird literary items.
---
De Montfort Literature, a new publishing company that is part of London hedge fund De Montfort Capital, is offering a £24,000 starting salary to writers who pass its selection process, which includes an algorithm that is "designed to identify career novelists", psychometric tests and interviews. With up to 10 places initially available, De Montfort will also offer mentors and editors to provide advice and support, as well as designing, promoting and publishing the work. Authors would receive 50% of profits.
---
Donald Trump has battled many a journalist, but he has not yet faced as eloquent and coruscating an authority as Michiko Kakutani, the fearless book critic of The New York Times for three and a half decades, who left the paper last year to write The Death of Truth: Notes on Falsehood in the Age of Trump. "One reason I wrote this book is to call attention to those who in their own times found what Margaret Atwood has called the 'danger flags,'" she says, "in this case the denunciation of 'fake news' and the citing of 'alternative facts' by Trump and his White House."