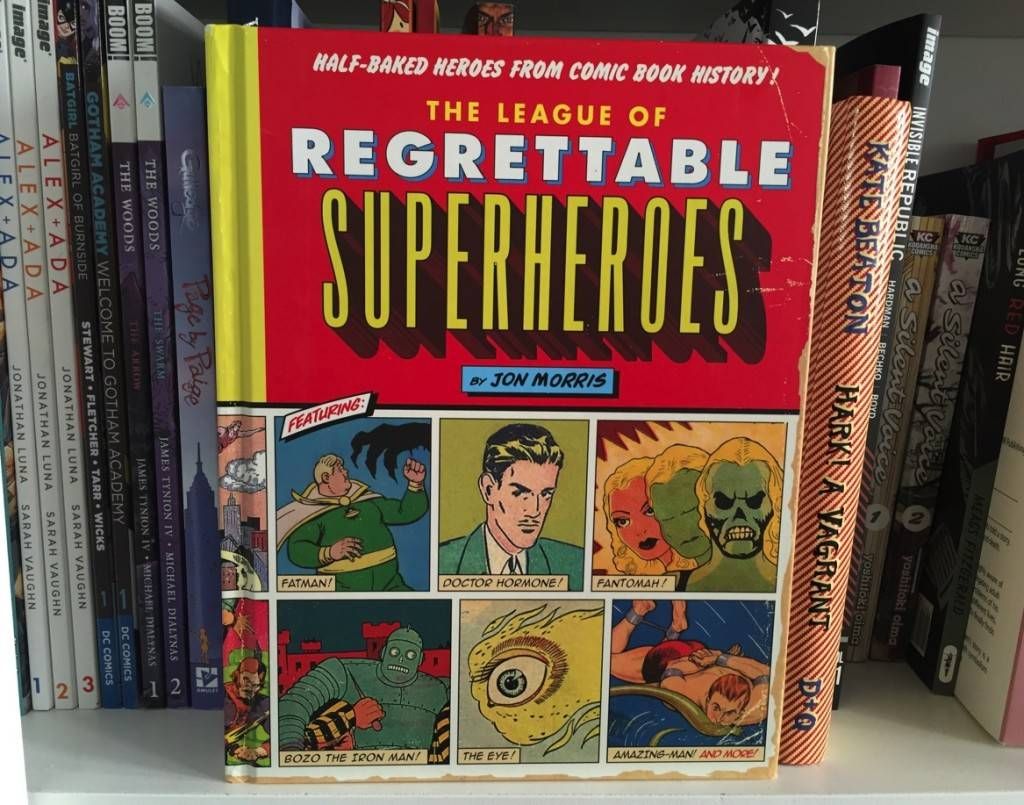 Weekly Giveaway: The League of Regrettable Superheroes
This week, we're giving away a gorgeous hardcover, full-color copy of The League of Regrettable Superheroes: Half-Baked Heroes from Comic Book History by Jon Morris. This book chronicles the vast number of . . . less than stellar superheroes in history. It'd make a great addition to your bookshelf, or a gift with the holidays coming up.
To enter: Fill out the form below by Monday, November 16, 2015, 11:59 PM ET. We'll contact the winner privately via email. You'll have 48 hours to provide us with a mailing address; we'll move onto another winner after that. U.S. and Canadian mailing addresses only, please.
Good luck!