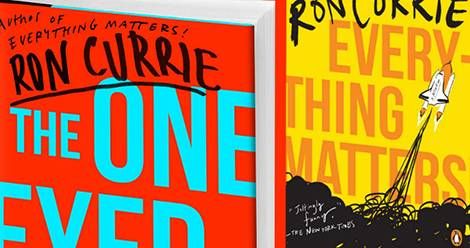 Giveaways
Weekend Giveaway: THE ONE-EYED MAN by Ron Currie
This weekend giveaway is sponsored by Viking Books, publisher of The One-Eyed Man by Ron Currie, coming March 7th.
Meet K., a man whose tragic past has left him unable to grasp metaphors, plowing headlong through a life lived literally, until a surprising turn of events lands him a starring role in a new reality TV show. Together with Claire, a grocery store clerk with a sharp tongue and a yearning for celebrity, he travels the country ruffling feathers and gaining fame at the intersection of politics and entertainment—and finding out the hard way that the world will fight viciously to preserve its self-delusions.
---
We have 10 copies each of The One-Eyed Man and Everything Matters by Ron Currie to give away to 10 Riot readers. Just complete the form below to enter. Entries are limited to the United States and will be accepted until 11:59pm, Friday, February 17th. Winners will be randomly selected.