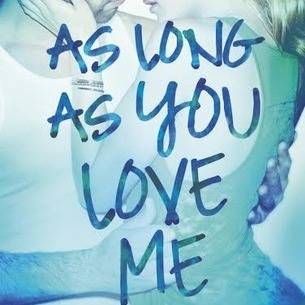 Giveaways
Weekend Giveaway: AS LONG AS YOU LOVE ME by Ann Aguirre
This weekend's giveaway is sponsored by As Long As You Love Me by Ann Aguirre.
Most people dream about getting out of Sharon, Nebraska, but after three years away, Lauren Barrett is coming home. There are the justifications she gives to everyone else—missing her family, losing her college scholarship. And then there's the reason Lauren can't admit to anyone: Rob Conrad, her best friend's older brother.
Football prowess and jaw-dropping good looks made Rob a star in high school. Out in the real world, his job and his relationships are going nowhere. He can't pinpoint exactly what's missing until Lauren comes back to town, bringing old feelings and new dreams with her. But he's the guy that women love and leave—not the one who makes them think of forever.
Though she's terrified of opening up, Lauren's ready to take that chance. Because the only thing more important than figuring out where you truly belong is finding the person you were meant to be with.
____________________
We have 10 copies of I Want It This Way and As Long As You Love Me by Ann Aguirre for 10 lucky Riot Readers! Just complete the form below to enter. Entries are limited to the United States and will be accepted until 11:59pm, Friday, October 10th. Winners will be randomly selected.
Oops! We could not locate your form.