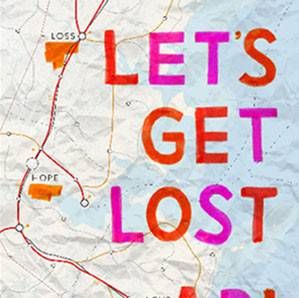 Giveaways
Weekend Giveaway: Let's Get Lost by Adi Alsaid
This weekend's giveaway is sponsored by Let's Get Lost by Adi Alsaid.
Adi Alsaid's debut novel, Let's Get Lost, delivers a captivating, coming-of-age cross-country road trip. A story about love, loss, and finding yourself, it will keep readers enthralled and pleasingly off-balance in equal measure.
Let's Get Lost is the story of Leila, a mysterious and enigmatic girl whose epic trip north brings her into the lives of four very different teens. Hudson, Bree, Elliot and Sonia have one thing in common: they are all desperately in need of a friend, someone to guide them as their lives change irrevocably. And the caring, adventurous Leila is just the person to help. But who is Leila really—and who will help her find her way? As the miles go by and Leila reveals partial glimpses of herself to her different traveling companions, the reader gradually gains a fuller understanding of our mysterious traveler and the unforgettable reasons behind her journey in this must-read novel.
____________________
We have 10 copies of Let's Get Lost for 10 lucky Riot Readers! Just complete the form below to enter. Entries are limited to the United States and will be accepted until 11:59pm, Friday, August 15th. Winners will be randomly selected.
Oops! We could not locate your form.