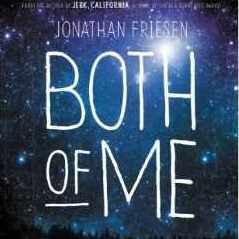 Giveaways
Weekend Giveaway: BOTH OF ME by Jonathan Friesen
This giveaway is sponsored by Both Of Me by Jonathan Friesen.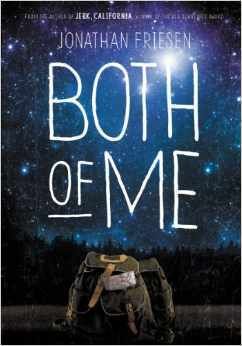 Elias Phinn has always been considered stupid, but that may be because no one knows his vacant exterior holds a gifted mind. A mind that has learned to focus on his created world of Warilia, through which Elias distills everything he sees in order to cope with the excruciating, actual world around him. But with each passing year, the detailed sketches and notebooks describing Warilia have not only taken over Elias's time, they have become a world he must slip into in order to get through each day. Clara Tobias has been running from her own reality, leaving behind her fragile mother and two siblings in order to have the whirlwind life of travel and adventure she always wanted. She justifies she put in her time caring for others, and that the rest of her life is hers to use as she pleases. Even if guilt won't leave her alone.
On a flight out of New York—Elias heading home for the summer, Clara on another trip to Somewhere—the two end up side by side. And when their carry-ons are mistakenly switched, Clara opens her bag to discover the histories of Warilia while Elias finds photographs and journals he uses to flesh out the mysterious girl who sat beside him, whom he sees as the beautiful daughter of a Warilian diplomat, making her and her mother an integral part of his entire world.
When Clara arrives at the Phinn's boarding house for her luggage, she begs Elias to show her Warilia—and he does, taking her to locations that to him are not ordinary landscapes and buildings but epic mountains and massive skyscrapers. But as Clara finds herself further drawn to this intriguing boy, word comes her mother has died. When Elias becomes unable to deal with the death of his diplomat, he and Clara leave on a mission Elias claims will preserve Warilia forever. Though in the end it could be the one thing that allows Clara to piece her own world together.
____________________
We have 10 copies of Both Of Me for 10 lucky Riot Readers! Just complete the form below to enter. Entries are limited to the United States and will be accepted until 11:59pm, Friday, January 2nd. Winners will be randomly selected.
Oops! We could not locate your form.