Giveaways
Weekend Giveaway: THE FIREMAN by Joe Hill
This weekend giveaway is sponsored by William Morrow.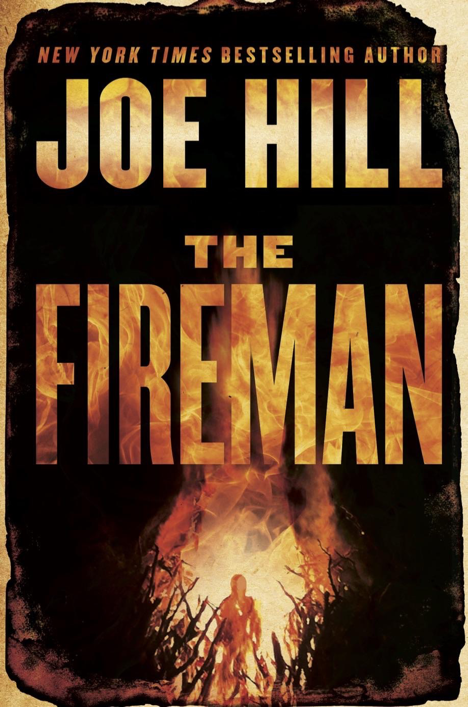 Dragonscale, a terrifying new plague is spreading like wildfire across the country, striking cities one by one. Highly contagious, the deadly spore marks its hosts with beautiful black and gold marks across their bodies—before causing them to burst into flames. Millions are infected; blazes erupt everywhere. There is no antidote.
Harper Grayson, a compassionate nurse, treated hundreds of infected patients before her hospital burned to the ground. Now she's discovered the telltale gold-flecked marks on her skin, but Harper wants to live—at least until the fetus she is carrying comes to term. Convinced that his do-gooding wife has made him sick, Harper's husband abandons her as their placid New England community collapses in terror.
But Harper isn't as alone as she fears: a mysterious man in a dirty yellow fire fighter's jacket, carrying a hooked iron bar, straddles the abyss between insanity and death. Known as The Fireman, he has learned to control the fire within himself, using to protect the hunted and to avenge the wronged.
As the world burns out of control, Harper must learn the Fireman's secrets before her life—and that of her unborn child—goes up in smoke.
____________________
We have 10 copies of Joe Hill's The Fireman to giveaway to 10 lucky US-based readers, courtesy of William Morrow. Winners will be randomly selected, and this giveaway ends on June 10, 2016, at 11:59 pm Eastern. Fill out the form below completely, including your full name (for mailing purposes), to be entered.
This giveaway is now closed.