Giveaways
Weekend Giveaway: A Fierce and Subtle Poison by Samantha Mabry
This weekend giveaway is sponsored by A Fierce and Subtle Poison.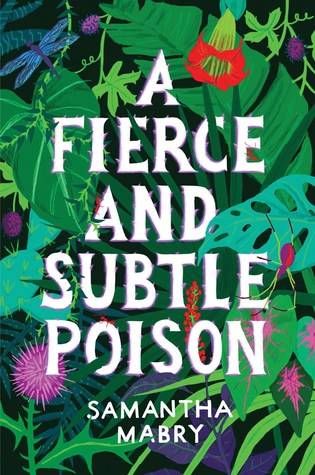 Some say she grants wishes. Some say her touch kills. One boy is drawn into her enchanted world.
Seventeen-year-old Lucas lives in Puerto Rico, where he's grown up hearing stories about the cursed girl, Isabel. When letters from Isabel begin appearing in his room the same day his new girlfriend disappears, Lucas turns to Isabel for answers—and finds himself lured into her strange and magical world. But the more entangled Lucas becomes, the less certain he is of escaping with his own life. Nova Ren Suma, bestselling author of The Walls Around Us, calls A Fierce and Subtle Poison "a breathtaking story in which myths come to frightening life and buried wishes may actually come true."
____________________
We have 10 copies of A Fierce and Subtle Poison to giveaway to 10 winners in the US. Entries will be accepted in the form below through April 22, 11:59 p.m. Eastern. Winners will be randomly selected.
This giveaway is now closed.