Giveaways
Weekend Giveaway: Boy in the Shadows by Carl-Johan Vallgren
This weekend giveaway is sponsored by Boy in the Shadows by Carl-Johan Vallgren.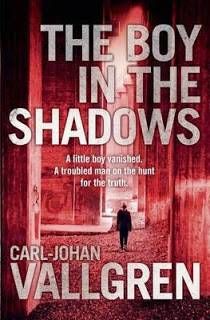 1970: In a Stockholm subway station, a harried father and his sons are late. Joel, the youngest, howls in his stroller as his brother, Kristoffer, refuses to take the elevator. A woman offers to lead Kristoffer up the stairs. When he arrives on the platform Kristoffer has vanished. The kidnapping becomes a national sensation, but the boy is never found.
Today: Joel, now an adult, goes missing under suspicious circumstances. His wife turns to Danny Katz, a computer programmer and recovering heroin addict for help. Chillingly, the case reveals a connection to Katz's own childhood—there is no backing out of this investigation.
____________________
We have 10 copies of Boy in the Shadows by Carl-Johan Vallgren up for grabs to US residents this weekend. To enter, fill out the form below completely. Winners will be randomly selected. Giveaway ends July 15, 2016, 11:59 pm Eastern time.
This giveaway is now closed.