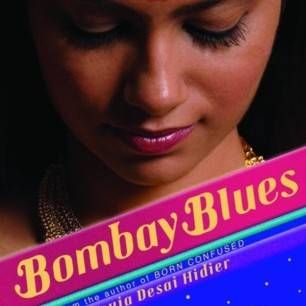 Giveaways
Wednesday Giveaway: Bombay Blues by Tanuja Desai Hidier
This giveaway is sponsored by Bombay Blues by Tanuja Desai Hidier.
Twelve years ago, Tanuja Desai Hidier changed the face of young adult literature with her debut novel, Born Confused — a groundbreaking South Asian American YA novel. Set against the backdrop of the New York City bhangra club scene, the acclaimed book, hailed by Entertainment Weekly and Rolling Stone as one of the best young adult novels of all time, takes readers on a journey that spans art, love, friendship, and self-identity. Bombay Blues, the long-anticipated sequel, is now available wherever books and eBooks are sold! Now 19, Dimple is headed to Mumbai (Bombay) to come face-to-face with the culture she's just beginning to understand.
Dimple Lala thought that growing up would give her all the answers, but instead she has more questions than ever. Her boyfriend is distant, her classmates are predictable, and a blue mood has settled around the edges of everything she does.

It's time for a change, and a change is just what Dimple is going to get – of scenery, of cultures, of mind. She thinks she's heading to Bombay for a family wedding – but really she is plunging into the unexpected, the unmapped, and the uncontrollable. The land of her parents and ancestors has a lot to reveal to her – for every choice we make can crescendo into a journey, every ending can turn into a beginning, and each person we meet can show us something new about ourselves.
____________________
We have 10 copies of Bombay Blues for 10 lucky Riot Readers! Just complete the form below to enter. Entries are limited to the United States and will be accepted until 11:59pm, Wednesday, September 3rd. Winners will be randomly selected.
Oops! We could not locate your form.