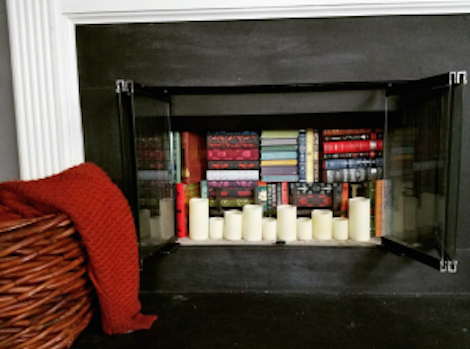 How To
Top 5 Creative Ways to Display Your Books
This content contains affiliate links. When you buy through these links, we may earn an affiliate commission.
I have moved a lot in the last decade. Back-and-forth across the country and oversees, ranging from five-bedroom houses to one-bedroom dormitories smaller than most bathrooms. Book storage has been my primary struggle in all of these living spaces, because book buying has been my primary hobby throughout my entire life. I love searching for and collecting different editions of a text. As a result, I have an overabundance of books, so some of my favorite editions tend to get lost behind stacks of my other favorite editions. Bookshelves are, of course, the most common ways to display your books, but I've found that bookshelves don't always fit a space—structurally or aesthetically—and there are other creative storage solutions that can be more pleasing to the eye, if not more so. Here's the best ways to display your books.
The Fireplace
Obviously, this would be a fireplace that has zero intention of housing a fire. A fireplace not being utilized actually makes for a fantastic book storage solution. Not only that, but the unique space allows for books to be displayed horizontally, vertically, spine displayed or—as the new trend shows—spine turned away. Personally, I chose to display different sets of classic collections: Penguin Classic Hardcovers and a variety of Barnes & Noble Collectible Editions. The compounding of dozens of books in different colors and textures in such a small space creates a beautiful conversation piece and striking focal point.
A Scale
Incorporating book storage into decorative pieces I already own is my favorite—and simplest—way to display my overflow of novels. And what better way to measure the worth of literature than with a scale? I love the books that are smaller than the standard, modern reproduction of a text. Typically, I use these smaller editions to serve as bookends to near collapsing rows of larger texts. With the use of a decorative scale, however, I was able to highlight some of my favorite smaller editions that are frequently unnoticed.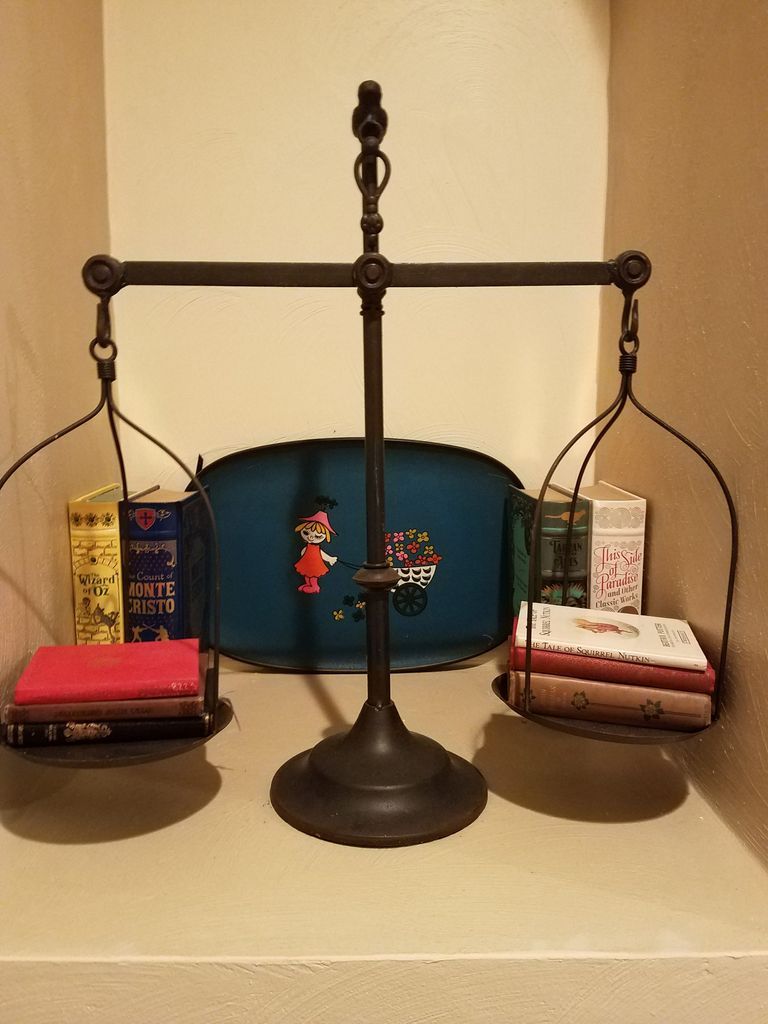 Typewriter Match-Up
Not only do I have an ever-expanding collection of books, but my typewriter collection is growing as well. Although this storage solution can still mandate shelf space, I love the pop of isolated color in my home when my typewriter and novels are color-coordinated. My favorite set-up is my Penguin Orange Collection paired with my rustic (and rusty) Tom Thumb typewriter. And I adore the shades of teal that center my writing desk and serve as the first thing guests see when entering my home.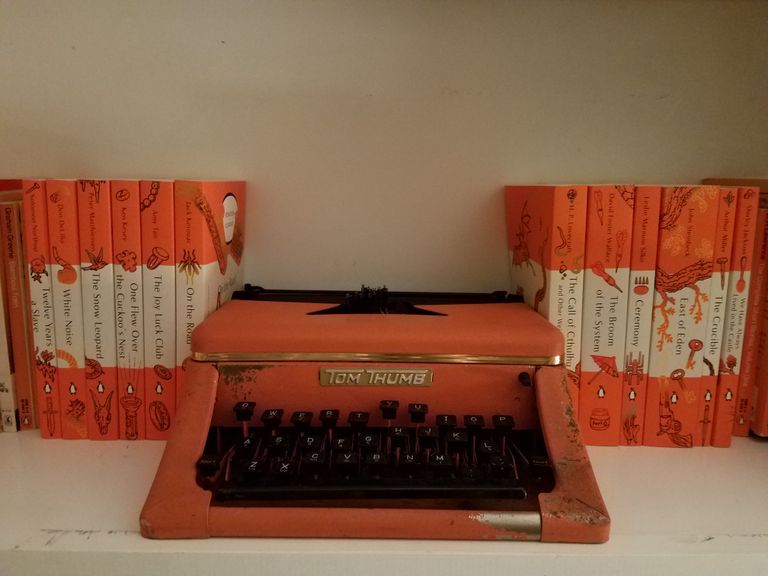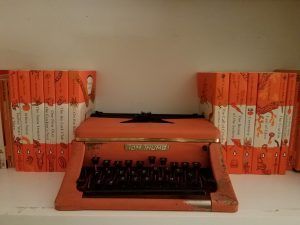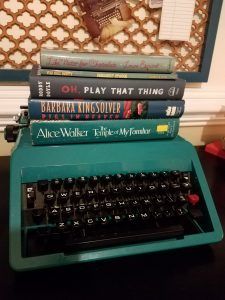 A Vintage Suitcase
I picked up this vintage blue suitcase years ago, when vintage suitcases became an item everyone wanted to thrift. I jumped on that very awesome bandwagon with no intended use of my purchase other than to display it. Recently, however, I received an amazing set of R.L. Stine Fear Street books and was in need of a unique way to store them—a way that highlighted my love for them and separated them from my other mish-mash of teen fiction. My thrifted suitcase was the perfect solution; paired with some other of my favorite items, this display of books has been a guest favorite and a quick solution to my limited shelving space.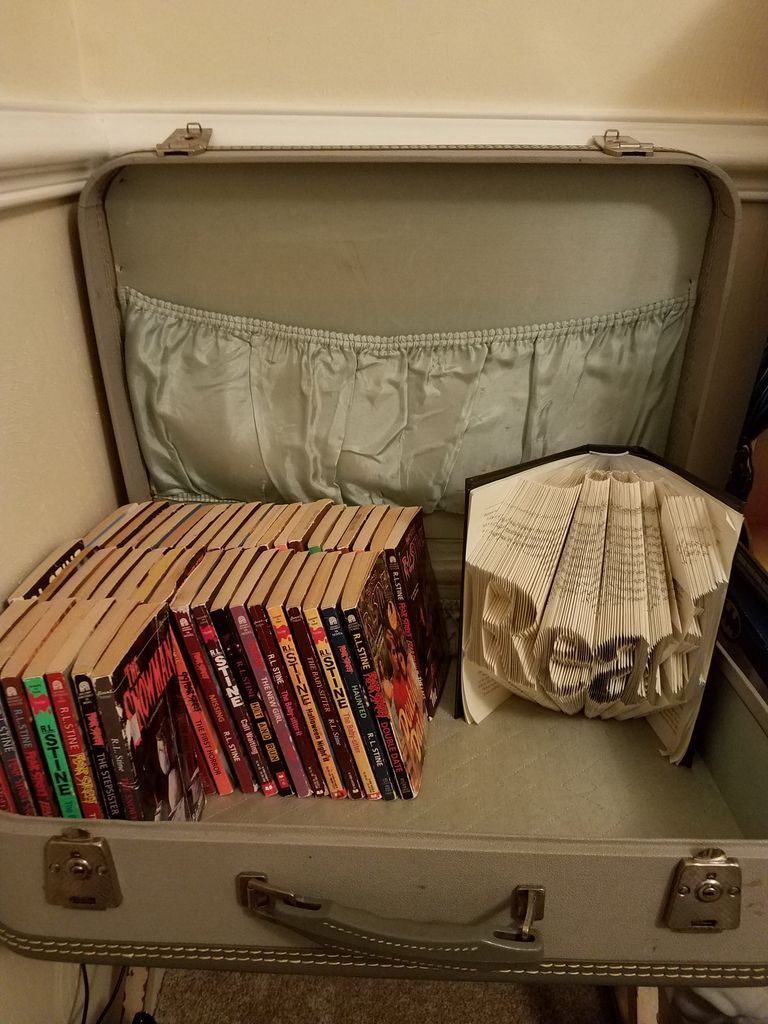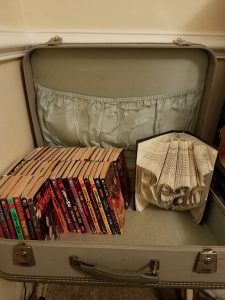 Nooks & Crannies
Walking through my home reveals a variety of nooks and crannies full of an assortment of books. Atop my kitchen cupboards are the works of Charles Dickens, Jane Austen, and my prized vintage editions of The Wizard of Oz series. Nestled inside the bed of a replica vintage toy truck are beautifully tattered children's books I read as a child.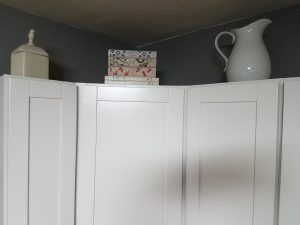 From baskets and baskets full of children's books and novels lining every table and shelf, to stacks holding up window sills that house even more texts, books are literally everywhere in my house. What I would do if I couldn't store books in a myriad of ways throughout my home—stop buying books? An incredibly unlikely possibility. In fact, I'll probably need more ideas for storage solutions soon. So, what creative spaces do you use to store and display your book collection?
Want even more home library design ideas? We got you.