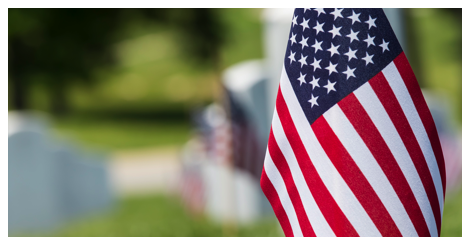 Children's
War Stories: A Reading List for All Ages
This content contains affiliate links. When you buy through these links, we may earn an affiliate commission.
Like many parents, I sometimes struggle with the right words to use when talking to my kids about scary or difficult things. When they were younger, I found it much easier to shield them from whatever troubling story was playing out over those darn TV screens (invariably showing CNN) that are suddenly omnipresent in pizza shops and convenience stores. Now that my son is a new reader, he is suddenly much more tuned into to everything around him, the good and the scary. Waiting in line at the grocery store, he sounds out newspaper headlines: Soo-iii-ciiide boooomm-errrrs," he says. "Mama, what's soo-ii-cide?" Just hearing those words in his sweet child's voice are enough to make my blood pressure rise. Alas, we can only pull the wool over their eyes for so long. Sooner or later, we have to find a way to talk with our kids about the scary, the sad and the difficult.
As a children's librarian, parent, and bonafide book zealot, I look for books to read that will help both my children and I explore difficult topics like war and other violent conflicts. Books are the ultimate safe space to play out fears and anxieties. Over and over, parents ask me why children's books are so disturbing and violent, and over and over I say "Do you watch the news? Do you read the internet? So do your kids, whether you realize it or not."
With Memorial Day approaching, the subject of war will be in the news more often than usual. Documentaries will air on TV and newspapers and magazines will run remembrances. If you are a parent, you might get some questions. Although Memorial Day is an American holiday dedicated to honoring those who have lost their lives in US-fought wars, I have always considered it a day for somber reflection on conflicts everywhere, past and present. The effects of war never quite dissipate in the lives of those affected and the anger, pride, and sadness often trickle down through the generations. To help sort through some of those emotions, and in honor of Memorial Day, I've created a reading list with books about war for kids of all ages and their grown ups.
Pink and Say by Patricia Polacco
When a young Union soldier named Sheldon (Say) is injured while fighting in the Georgia countryside, another young Union soldier, Pinkus (Pink), carries him to his mother's house, behind enemy lines. Sheldon is white and Pinkus is black, fighting with the Forty-Eighth Colored Division against the confederacy. The two soldiers hide out at his mother's house, healing from their wounds and talking out their fears and reasons for fighting in the war. I won't detail the heart wrenching events that come next, but suffice it to say that there is not a happy ending–only a realistic one. Have tissues handy.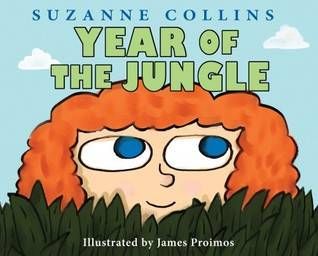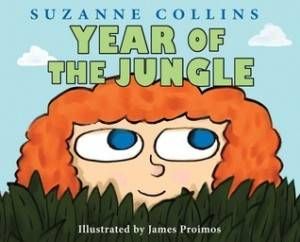 Year of the Jungle by Suzanne Collins
Before you ask, yes, it is that Suzanne Collins. She of the runaway bestseller The Hunger Games. This affecting picture book came out in 2013 and was completely buried by her more well known titles. A memoir of sorts, Year in the Jungle takes place during the year that first grader Suzy's father goes to Vietnam. The story is told entirely from the child's perspective. She starts out a bit confused by her father's absence (viewing it as a kind of vacation) and progresses to anxious and scared as her understanding grows. Adults unsuccessfully hide their misgivings from her, and she catches some scary images on TV of fighting and dead soldiers. Eventually, her father makes it home again, but he's a changed man. Year in the Jungle is an unconventional but well done portrayal of an underrepresented perspective and feels very relevant today.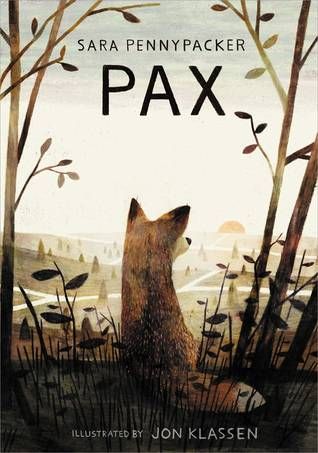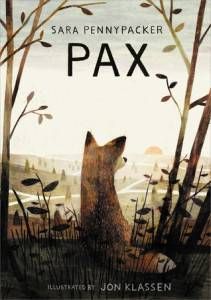 Pax by Sara Pennypacker
Although she is more known for her hilarious, upbeat Clementine books, Pennypacker explores much darker territory with this profound story about war in an unnamed country that feels a lot like America. A young boy still reeling from the accidental death of his mother is forced to give up his beloved pet fox after his father enlists in the military. Sent to live with his stiff, distant grandfather, the boy decides to run away and reunite with his fox. Told in alternating perspectives between the boy and Pax, the fox, this story will completely destroy you. That said, it is an important book and will probably become a classic. The war rages just off page, but the residual effects are felt quite literally by the characters, who struggle to understand the impulse to violence. Without a doubt, this is a tough read, but one that respects a child's point of view and will inspire conversations.
Girls of Gettsyburg by Bobbi Miller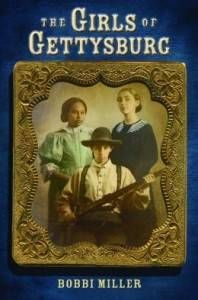 Three young girls offer three very different perspectives on the Battle of Gettysburg in this emotional and suspenseful story. Twelve-year old Annie Gordon is a young woman from the South angry about being left behind when her brothers run off to join the army. She disguises herself as a boy and joins the Portsmouth Rifles of the Ninth Virginia Army just before their doomed battle. Tillie Pierce, a 14-year old merchant's daughter in the town of Gettysburg, harbours romantic notions of what happens in a war…until the war comes to her and she finds herself pressed into service as a nurse, tending the wounded and the dying. Grace Bryan, the daughter of a free black peach farmer, provides the third perspective. Separated from her family when the battle suddenly takes over her town, Grace is forced to hide, worried that the rebels will arrest her if victorious. While the story of Gettysburg has been told many times, Miller's slim but potent novel works well as an introduction to the conflict for young readers who may have trouble relating to their history texts.
Listen, Slowly by Thanhha Ali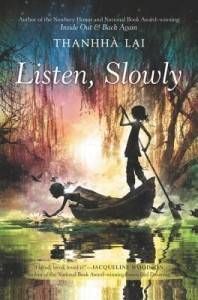 This gorgeous, lyrical novel sneaks up on you with an emotional bear hug. California-raised Mai cannot understand why she has to spend the summer in Vietnam with her grandmother when she'd much rather chill on the beach with her friends. Her grandmother wants to go back to Vietnam in order to find out what really happened to her husband who died during the Vietnam War. Mai loves and respects her grandmother but suffers from culture shock when she gets to the hot, crowded, wifi-less country. As the summer goes on, Mai learns more and more about what her grandparents and parents went through during the war. Her transformation is subtle but satisfying and Mai's intense and wonderful relationship with her incredible grandmother make this book wholly unforgettable.