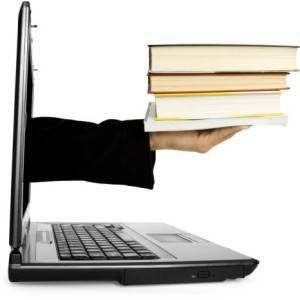 Newsletter 1
So You Want to Try Fanfiction, Part One: Where to Start
You probably know what fanfiction is, even if you've never read it. You might not have a clear concept of what fandom is like, but you've probably experienced fanfiction at some point in your life, even if you've never heard the phrase. Thankfully, twelve-year-old me didn't know much about the World Wide Web when she wrote a rambling, several hundred pages long version of Romeo and Juliet involving overly urbanized names and a reprieve long enough for another generation to be born. Neither did eighth-grade me when she had to share her story "Robeyn of the Hood" with her English Class. It wasn't until sixteen-year-old me was doing research on Pride and Prejudice for a paper that she stumbled onto the message boards at the Derbyshire Writers' Guild, and a new Fan was born.
Fanfiction, according to the Organization of Transformative Works (the premier circle of knowledge and research on fanwork of all kind) is
a work of fiction written by fans for other fans, taking a source text or a famous person as a point of departure
In other words, it's whatever the hell you want it to be within the parameters of being based on something else.
Fanfiction is not new. It wasn't an internet brain-child developed by people looking for ways to increase traffic on any one website. Fanfiction as it lives now was born in science fiction zines, probably in the 1960s and '70s. (We could say that fanfiction has existed for millennia, and that the Aeneid was just Virgil writing Homer fanfiction, but that's an argument for another day.)
For starters, let's look at the best places to find your first fic (which is the term most of us use for a single work of fanfiction).
There are three primary sites dedicated to posting fanfiction stories of all sorts. The fandoms represented on these sites are not just for books (though Harry Potter, Naruto and Twilight are among the sources with the highest number of stories), but also television and film, games, real people, and crossovers of any of these.
The first is fanfiction.net. With a decade and a half of stories in its archives, it's no surprise that there are over seven hundred thousand fics solely in the Harry Potter category.
Created in 1998 as a repository for fan-created stories, ffnet is an incredible resource just to look at the evolution of modern fanfiction. It is here that you can find anything from a K-rated one-shot about Winnie the Pooh and Charlie Brown flying a kite to a 150,000 word ongoing story about the difficulties Edward, Bella and Jasper must endure when they decide to enter into a relationship together. (I don't actually know if either of these stories exist. But similar ones have.)
Another is Wattpad, which sports a combination of fanfiction and original fiction. Sally Slater recently had a guest post about some of the best ways to optimize the original fiction you can find on the site. But I came to Wattpad as a fanfiction reader, at the request of one of my students several years ago. She had written a Twilight fic and wanted me to read it. I didn't know anything about the site at the time, as I had ensconced myself pretty fully into AO3 by that point thanks to Johnlock-writing friends. There's still a fanfiction subsector on Wattpad, but it seems to be heavily RPF (or "real person/people fiction"–50 Shades of Drake, anyone?), so enter at your own risk.
The last is Archive Of Our Own, lovingly called AO3. Much newer, this archive introduced aspects of the fanfiction experience that previously had only been seen on sites dedicated to one fandom. The ability to search by which characters they wanted to see in a romantic relationship (or ship, in fandom), or see tags that would tell more about the story–whether particular character trait would be featured, or whether any kinds of triggers might exist–is a big draw, and comes very much in handy when looking for a particular type of fic within a fandom.
These are not the only ways people gain access to fanfiction. There is a billowing fanfiction community on Tumblr, which has enveloped the LiveJournal crowd and allowed them to expand upon the older platform. This has allowed for more extensive tagging, the inclusion of images and GIFS of all kinds, and introducing newer forms of fanwork to an ever widening crowd of fans. And of course, individual fandoms–like the Jane Austen one I mentioned–live to host insular collections of every shade of fanfiction within. There's even a site solely dedicated to Dramione (Harry Potter fans get it) shippers.
So you've decided you want to try fanfiction. Plop into one of the monster-sized repositories with an idea in mind, or just start browsing and let the flow of the tides take you. Play with the various limiters to see what comes up. You might hate me forever for exposing you to such a soul-entrenching timesuck. Or you might find a whole new reading community to belong to.