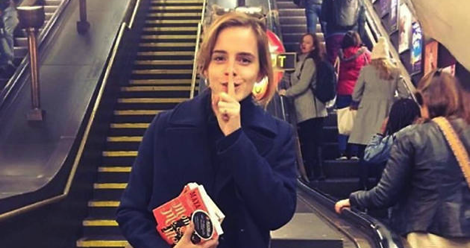 News
Want to be a Book Fairy? Hide a Book with Goodreads
What joy it must be to find a book in a completely unexpected place! You're going about your regular commute, waiting at the train station or bus stop with your morning cup of coffee when, out of the corner of your eye, you notice something out of place—a book! And what joy it must be to be the person leaving the treasure!
One of the 5 bookish merit badges I wrote about recently was the 'Not-A-Niffler' award, for the readers who leave books in public places for others to find. Like I mentioned in that post, Emma Watson is probably the most well-known person hiding books in public places in recent memory.
This year, as part of their Ten-Year Anniversary Celebration, Goodreads has deemed the 18th of September to be Hide a Book Day, and you have the chance to participate in this global book event, and leave a favourite book for some lucky stranger to discover.
Goodreads has teamed up with The Book Fairies, an organisation based in the UK, and are encouraging people to choose that one book that they always recommend, the favourite book they get a little evangelical about, the important book *everyone* should read—and hide it somewhere where it may be found by another reader.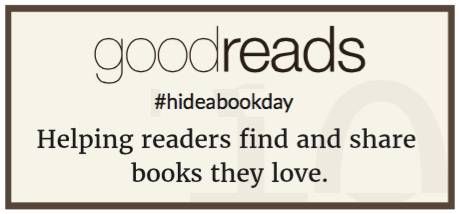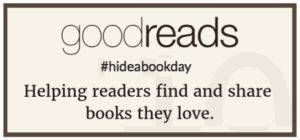 There are stickers you can put on the books you hide (these are special ones designed for this day; the Book Fairies also have their own stickers, bookmarks, and tote bags you can order), so that whoever picks it up knows that the book was hidden on purpose and isn't a bit of unwanted rubbish. If you do want to participate in this, make sure you order your stickers early!
Some suggestions for where to hide books include bus stops, train stations, cafes, museums, and galleries. Keep in mind the weather conditions of where you are (a soggy book is a sad book), and while they should be somewhat hidden, they shouldn't be *so* hidden that they won't be found.
So, do you think you'll be participating in Hide A Book Day on 18 September? What book do you plan on hiding? Where do you think you'll be hiding it? And will you be keeping your eyes peeled in case you spot a hidden book somewhere?
I hope you have fun spreading and receiving book love on that day!