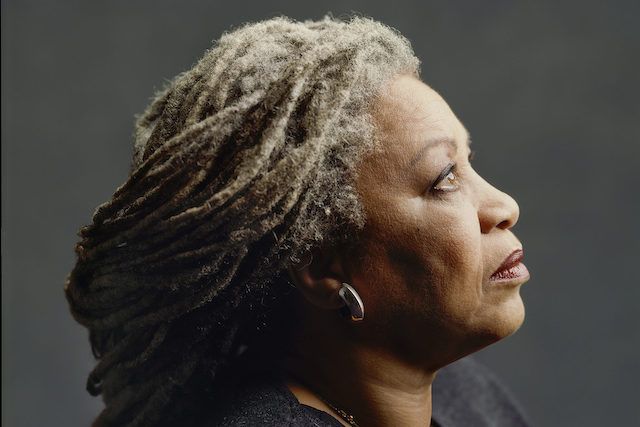 Critical Linking
Walter Mosley Remembers Toni Morrison: Critical Linking, December 20, 2019
Critical Linking, a daily roundup of the most interesting bookish links from around the web, is sponsored by the Read Harder Journal, a reading log for tracking your books and reading outside your comfort zone!

---
"My words of goodbye will not be, could never be the marker of Toni's passage. She will be remembered for and by her own words, like Emily Dickinson, like Shakespeare like Abe Lincoln and Nat Turner, Sojourner Truth and Emma Goldman. Her words are both her epitaph and our bookmarks to return to when we get lost along the way. Because most of us expect that we will get lost… at least, we suspect that eventuality. And when we find ourselves adrift, marooned upon that foggy sea, Morrison's words will call out to us, promising that if we follow we will return to our best selves. Toni is our buoy doing its herky-jerky dance on the quixotic tide, ringing out possible danger and, at the same time, reminding us to celebrate our lives and those lives of our ancestors who died for us and our children."
May her words always call out to us.
---
"Reading is an intimate experience that pauses the grind of our daily lives. A good story can take you to a different world, spark new ideas and even teach you a bit about yourself. That's why books are one of the most thoughtful gifts you can give to your family, friends or even coworkers who love to read.
However, it can be hard to choose the right book for the right person. Should you start with the classics? Sci-fi? Memoir? To help you on your hunt for the best books to gift this holiday season, we've compiled a list from the reading experts at Goodreads to get you started. Below, you'll find Goodreads users' top-rated books of 2019 across 10 different genres."
---
"Anish Chandy, literary agent and founder of Delhi-based Labyrinth Literary Agency, says his experience with influencers has been mixed. 'I don't think the current practice of sending books to bloggers who put up free reviews has any effect on sales because it has been commodified; everyone's doing it. So, you'll find a lot of obscure books that have tons of 4 or 5 star reviews, but no real sales. When someone with a track record in the subject for non-fiction says something nice about it on social media, it leads to immediate sales. Similarly, for fiction, if someone who has built a reputation of being an unbiased book expert on social media recommends a title, it leads to sales. The tone and text that they use also does matter.'"
Is the word "influencer" starting to get on anyone else's nerves?