Because 2019 marks 200 years of celebrating the life of Walt Whitman, there has been no shortage of Whitmanian events and exhibits.
The Walt Whitman Birthplace will be celebrating the release of the 2019 Bicentennial Walt Whitman stamp in September. This is merely one of many celebratory events they've been hosting throughout the year. These other events include an exhibit of objects that used Whitman's image commercially in Walt Whitman's Prose and Poetry in Products and Advertisements, a Bicentennial Birthday Weekend celebration, and a Library of Congress Facsimile Exhibit and Lecture.
The New York Public Library got in on the Whitman celebration. They hosted the exhibit Walt Whitman: America's Poet. That exhibit included cartoon clips and Whitman's copy of Leaves of Grass. (And also a lock of his hair—which I still find creepy).
You may be thinking that there's really not much left to see and hear about Whitman. Not so! The Morgan Library and Museum currently has more Whitmanian pleasures on display. Check out Walt Whitman: The Bard of Democracy.
You can listen to an excerpt from F. Garcia Lorca's The Poet In New York and Other Poems. He praises the Good Grey Poet (aka Whitman—he has so many nicknames!) in "Ode to Walt Whitman".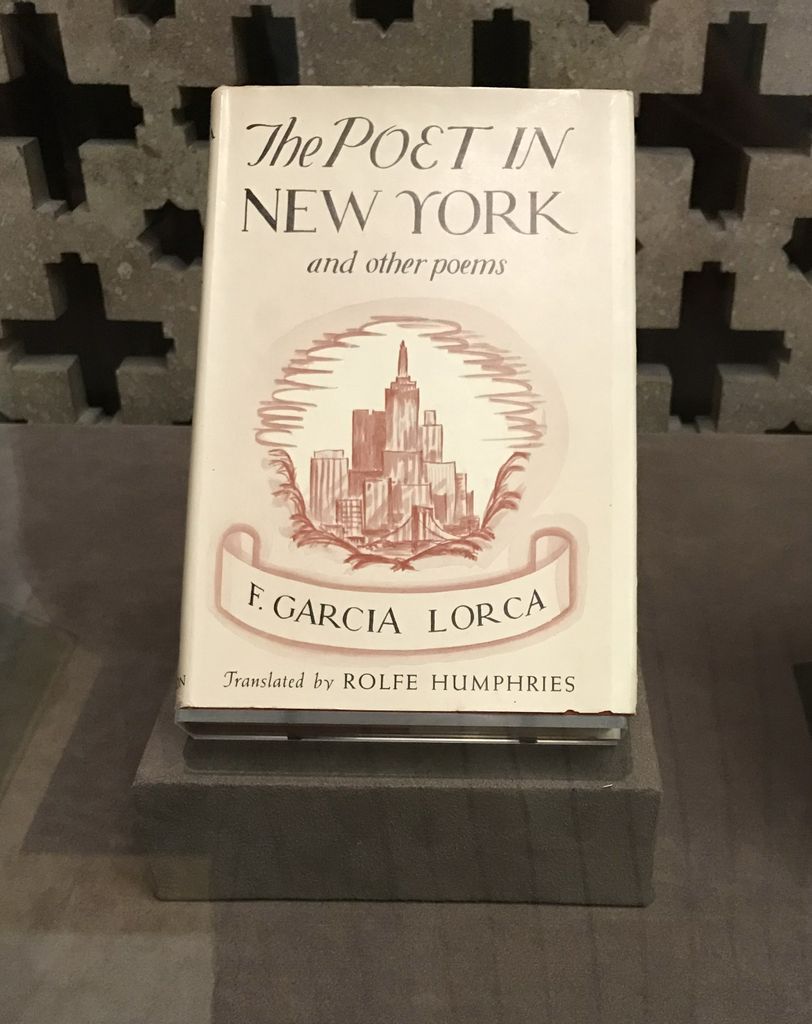 Read one of many versions of Leaves of Grass. Some are in book form.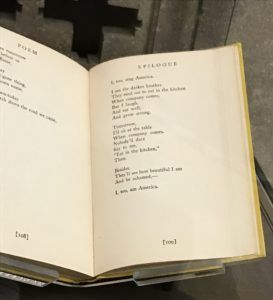 Some are leather-bound and untouchable.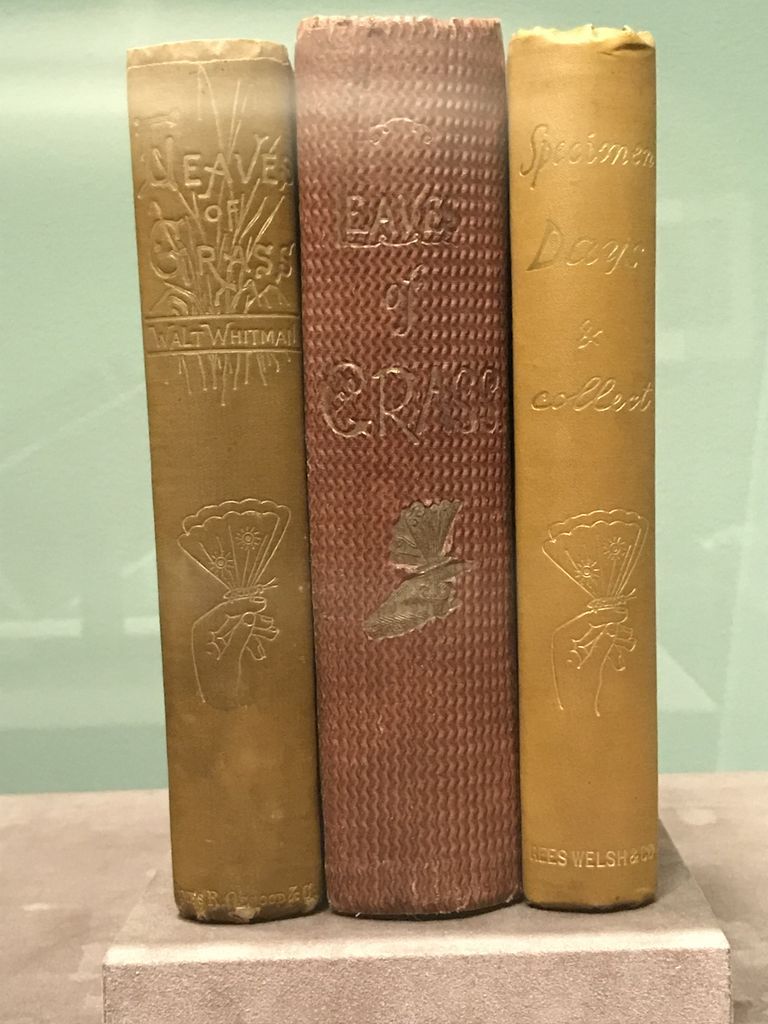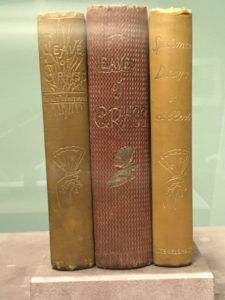 Some are in raw form. These are the best if you enjoy seeing the craft of poetry. First, here's a notebook with some early ideas for the epic poem.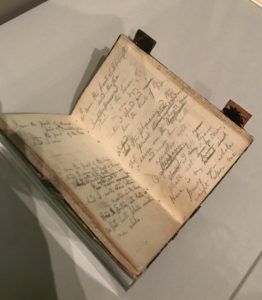 Then there are the later stages of the poem. Look at all those scribbles! Whitman was always tinkering, even after publication.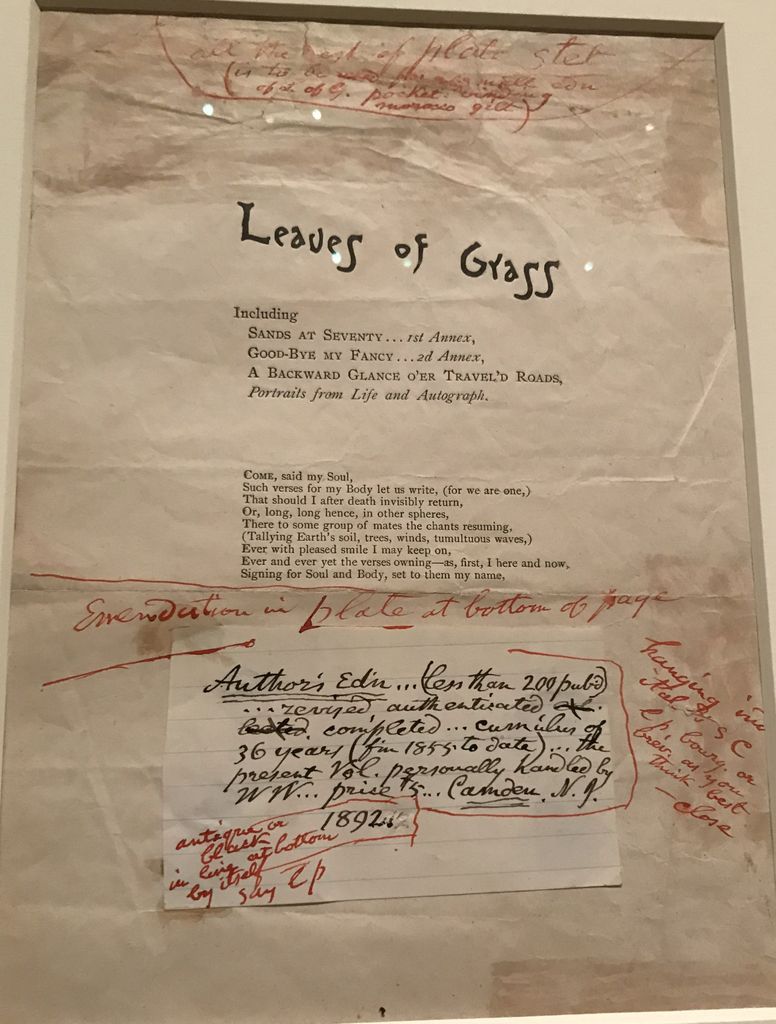 Fact: The final version of Leaves of Grass was published four months after Whitman died.
Though it's so well-known today, Leaves of Grass wasn't so popular when it first appeared. That meant advertising was necessary.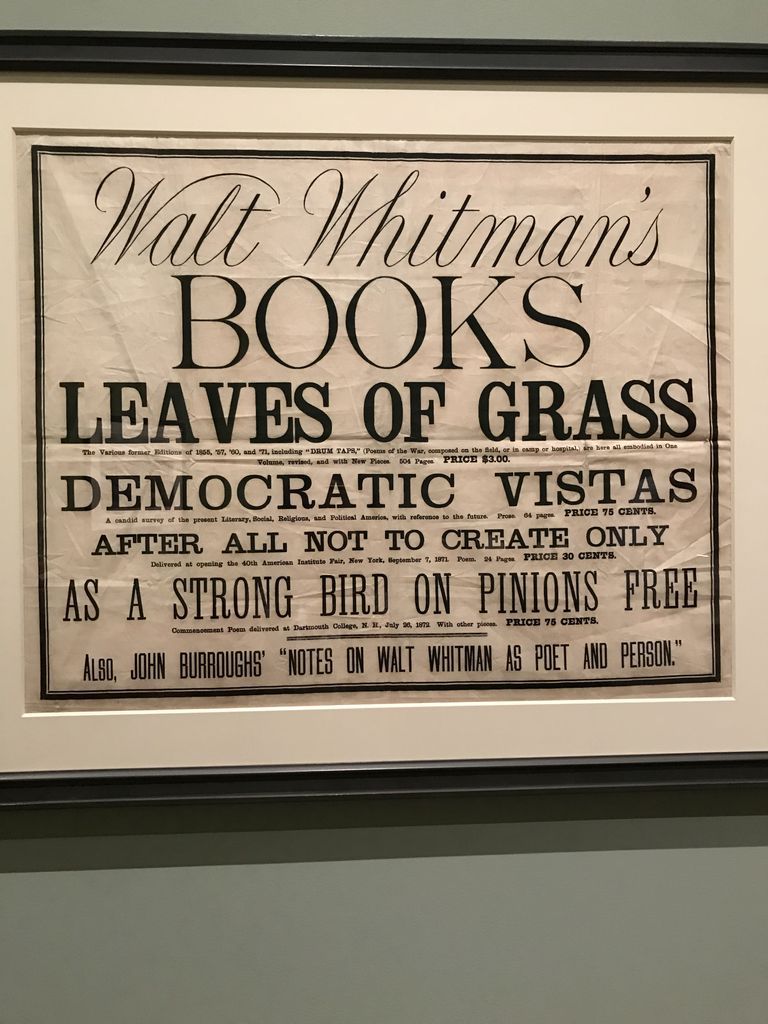 In addition to the writing, there are some odds and ends like a cigar box with Whitman's image and theatre tickets to show his interests. The ticket to the performance on Abraham Lincoln is particularly relevant to "O Captain! My Captain!" as Whitman wrote that poem right after Lincoln's assassination.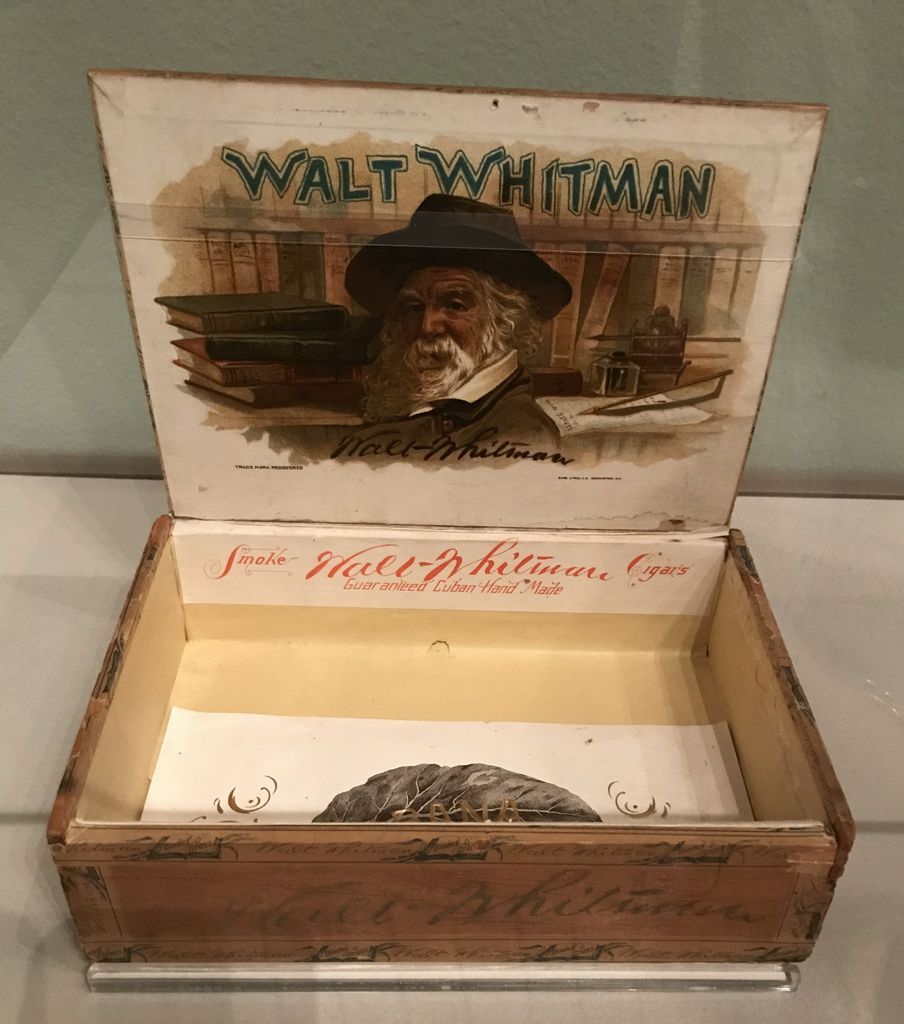 Speaking of his interests, you can also set your eyes on Whitman's own version of the Bhagavad Gita, which was published in 1855, the first year Leaves of Grass was published. Some references to Brahma appear in his poetry, and his Gita is filled with marginalia.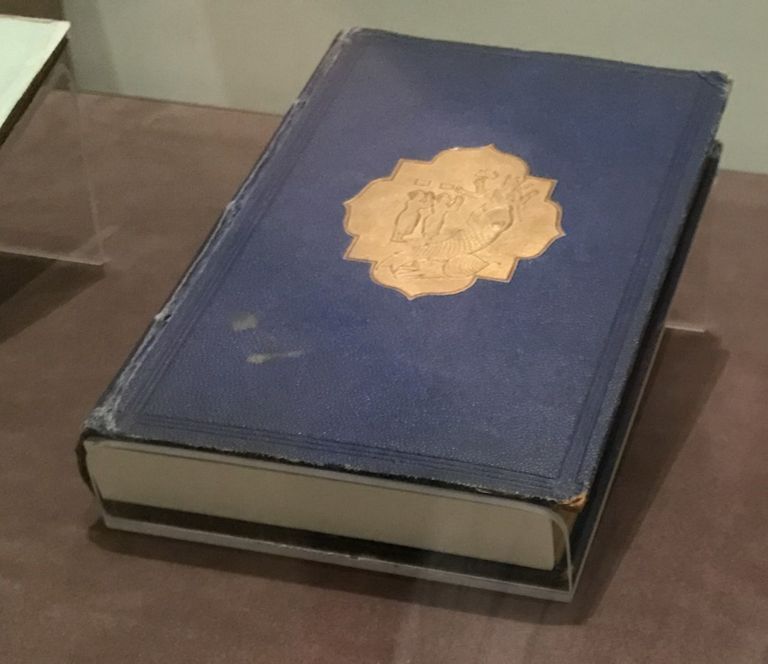 ---
There are still a few months left to celebrate this colossal Whitman milestone. You can continue your deep dive with these 50 Whitman quotes for every occasion.