Walt Whitman would have turned 200 this year. It's a pretty big deal for writers and poets everywhere. Whitman's style of poetry changed the way poets wrote. He crafted his own books to allow for really long lines. He wrote prosaically.
He used the word "yawp." Go ahead and start using it. It's not used enough these days.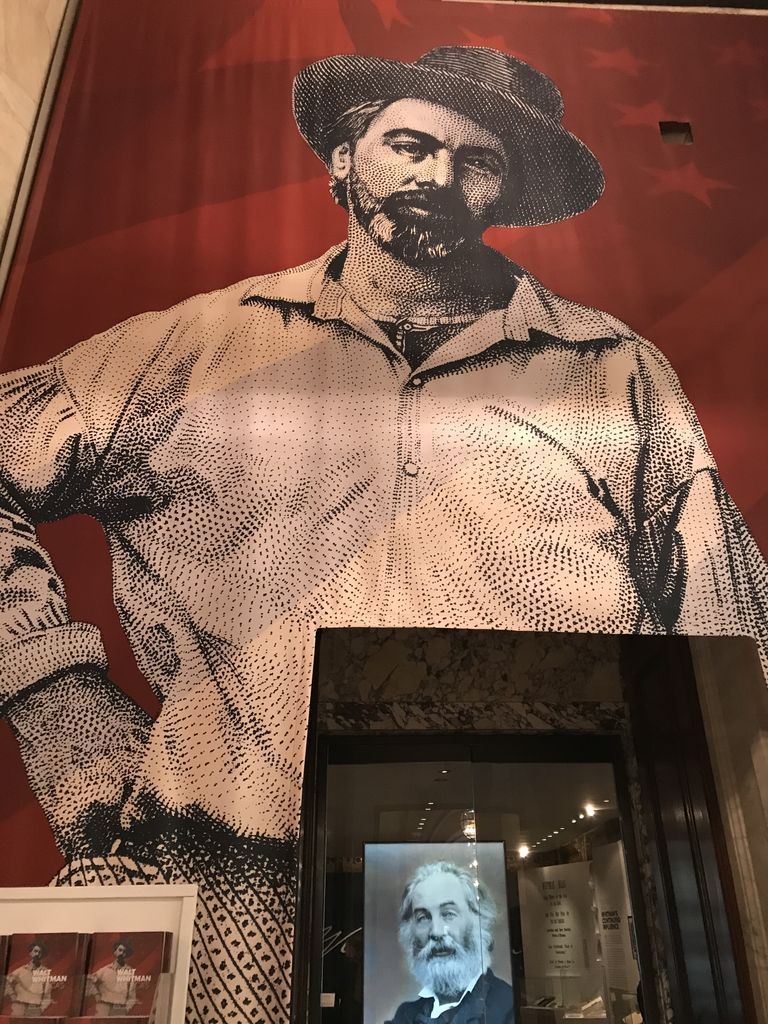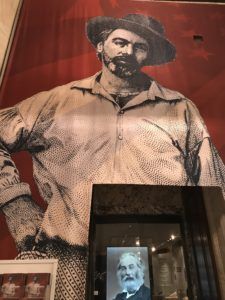 In addition to poetry, Whitman wrote for the newspaper. He wrote as a witness to wars and to busy urban life. He strove to see the traditionally unseen—he took notice of everyone from every walk of life and wrote about them.
Walt Whitman has made his way into literary tradition as well as pop culture. While at the exhibit at the New York Public Library, I watched a snippet of The Simpsons in which Homer is kicking Whitman's gravestone. Really, his anger has nothing to do with Whitman except that Homer accidentally visits the wrong grave. However, it shows how Whitman is practically everywhere.
The exhibit, entitled Walt Whitman: America's Poet, shows more than clips of cartoon characters getting angry at Walt.
You'll see Whitman's own copy of his most famous poetry collection Leaves of Grass.
Also on display is Whitman's novel Franklin Evans, or The Inebriate: A Tale of the Times. This novel was published 13 years before Leaves of Grass.
Additionally, you can listen to some music that influenced Whitman's aesthetic. He would have been familiar with Vincenzo Bellini's 1831 opera Norma and The Hutchinson Family's 1843 song "The Old Granite State."
I'm a big fan of handwriting (see Tolkien's fancy writing here). Whitman's notebooks are on display as well as some letters.
In addition to his collections, you can also see his news reporting. His byline reads Walter Whitman. How formal.
For some inexplicable reason, museums like to show off locks of hair. Also, moms do this. Or at least, my mom has a lock of my hair from when I was a baby. It's creepy. Welcome to Creepy Town—here's a Whitmanian lock.
Whitman acted as a powerful literary influence, which you can see in a wall of books. These include Tripmaster Monkey by Maxine Hong Kingston and Elemental Odes by Pablo Neruda.

The exhibit runs until August 30th, 2019.
If you want more Whitman, check out this piece about his quotes and poems for every occasion.