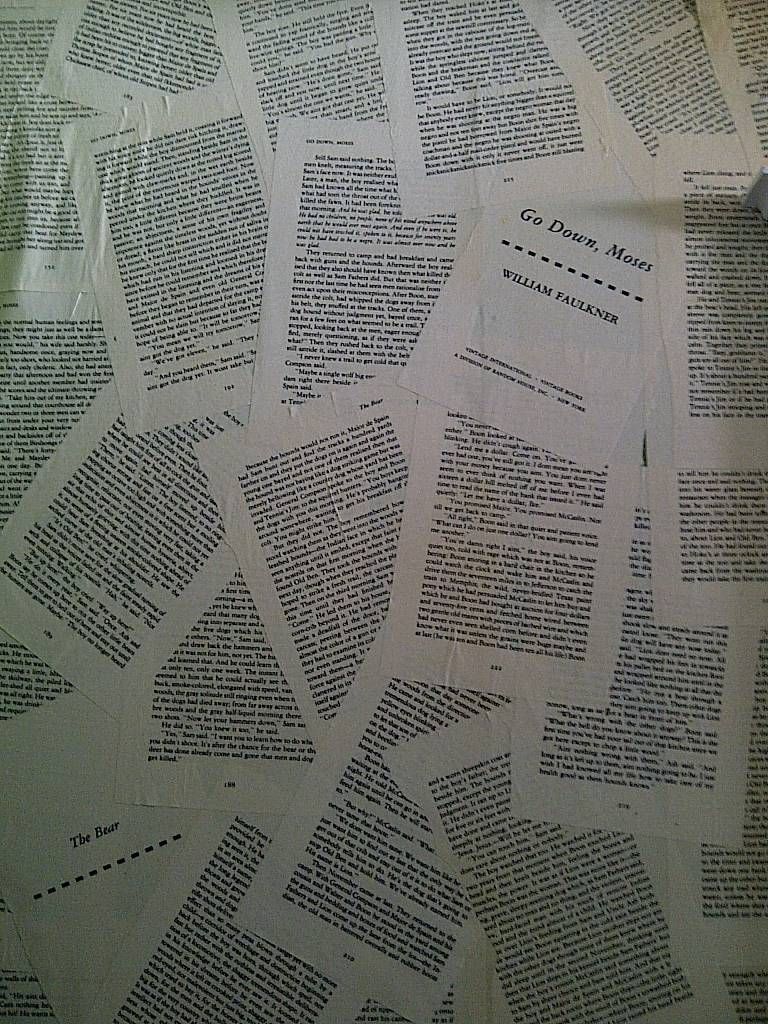 This is a guest post by Emily Gatlin. Emily lives right down the street from Elvis's birthplace and spent four years as the manager of an independent bookstore in Mississippi. In 2012, she was nominated to serve on the Southern Independent Booksellers Alliance Board of Directors. She writes for HottyToddy.com which benefits the Meek School of Journalism at her beloved alma mater, Ole Miss. She hates wearing pants and loves a fine glass of bourbon on the rocks. Follow her on Twitter @emilygatlin.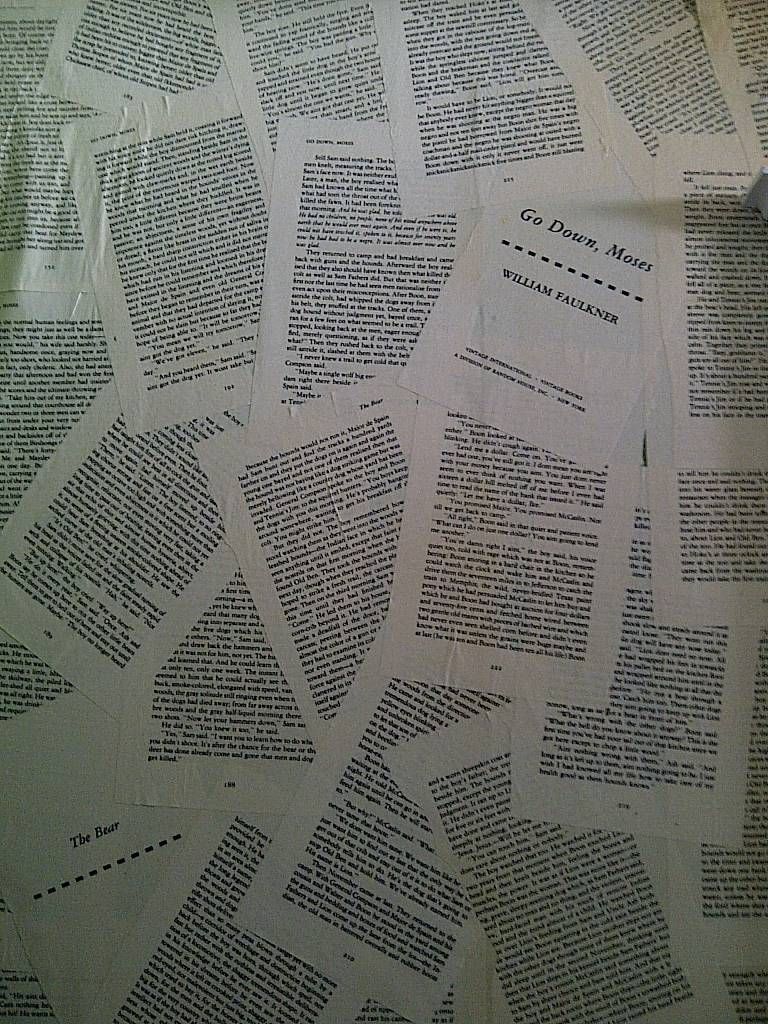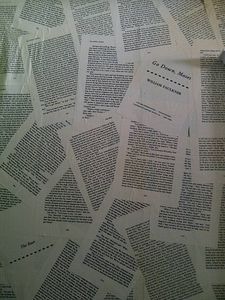 When I went on my Wallpaper Removal Tirade of 2011, I didn't expect to uncover a bathroom wall with holes in it. I should have expected it after our plumbing went berserk and poop came up from the shower drain but I didn't see holes in the bathroom wall coming.
With an extremely limited budget (no money) and a really mad husband, I had to get creative. I refused to stick more wallpaper up after I had spent so many hours removing three layers of it, and no amount of spackle would plug the holes. I needed a whole new wall.
We had been through the whole ordeal of replacing a wall after one in our kitchen caught on fire and with no money, I couldn't replace a wall again. Plus, we were still paying for the broken shitter.
I spent many afternoons at Rowan Oak and was always fascinated that Faulkner wrote plot outlines on his walls. Why not put Faulkner on my walls? I bought a jug of Mod Podge, grabbed my old paperback copy of Go Down, Moses and went to work. I was careful to keep the pages in tact and just started gluing them to the wall.
I'm sure what I did was completely blasphemous, but y'all… it turned out really cool. Every morning when I get ready, I'm immersed in Faulkner. Instead of my book collecting dust (because let's face it, I'll never read it again), I read bits of it every day.
When it comes time to sell my house, I know the wall will have to be replaced unless a very special buyer comes along. I will never do it again because it was a lot of work and I'm incredibly lazy.