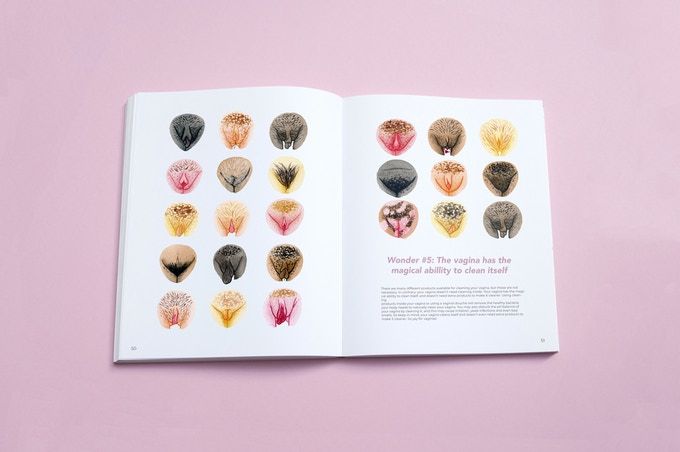 It is always such a delightful surprise when a body-positive art project I follow online has a print product in the works. This time, it's one of my favorites: The Vulva Gallery. The creator describes it as a series of illustrations of all kinds of vulvas—celebrating the vulva in all its diversity all over the world. And it deserves to go beyond the internet and into a book. Hence, the Vulva Gallery Book Kickstarter.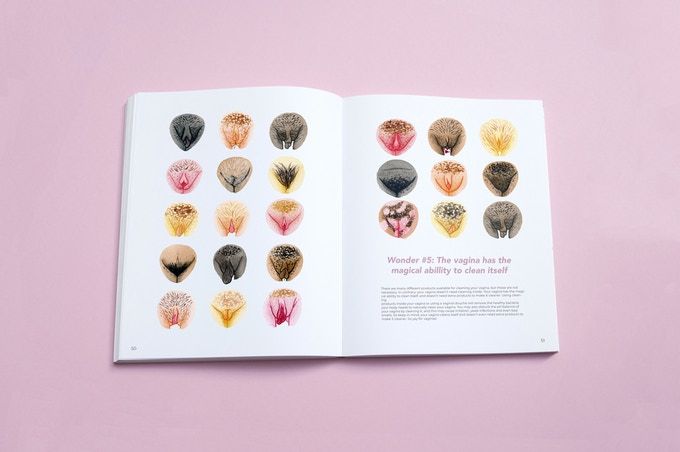 The Vulva Gallery was created in 2016 by Hilde Atalanta, an Amsterdam-based illustrator, with the goal of improving sexual health education.
On Instagram, each post is a lovely illustration of a vulva—sometimes from a person who wanted to share their body and story, sometimes from imagination—and a tidbit of science to normalize the differences in every body. Because the majority of us don't have the "perfect vulva" shown in porn and biology textbooks.
The book will open up conversation about a topic that is often being hidden, and take a step in de-stigmatizing this part of the human body.
In the book, there will be illustrations and so much more: Chapters about anatomy, myth-busting, frequently asked questions, body-positive quotes, and what vulvas are called across the world.
The rewards are pretty amazing, too: the book (of course), a vulva pin, a vulva tote bag, your own vulva portrait, and more.
So what are you waiting for? Join the Kickstarter to help get this much-needed book out into the world!
It will join these excellent collections on teaching kids about sex and must-read sex education books (for grown-ups).