How To
How to Vote in the 2019 Hugo Awards (And Why You Should Do It)
This content contains affiliate links. When you buy through these links, we may earn an affiliate commission.
It's 2019 and Hugo nominations are open. It's time for Worldcon members to nominate their favorite SFF of 2018. But who are these members? Did you know that anyone can vote in the Hugo Awards?
If you're a SFF reader, you should really consider buying a Worldcon membership and voting. Let's talk about why and how!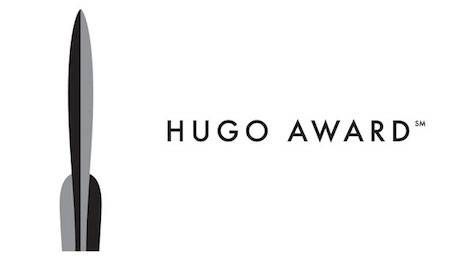 Why You Should Vote In The Hugo Awards
N.K. Jemisin's third Hugo win for The Stone Sky last year made her the first person to win three consecutive Hugos. But that almost didn't happen. Anyone who's read The Broken Earth Trilogy knows these books are some of the best SFF written. Ever.
Yet in 2015, a white supremacist gamergate faction calling themselves the sad puppies (and also later the rabid puppies) decided that books with social themes (like Jemisin's) were taking over SFF awards, and they would put a stop to it. Alex Acks gives an excellent analysis of the mess, but essentially, the sad puppies lost because SFF fans didn't let them take over the Hugo Awards, and some of the rules changed. Fans became voting members in record numbers and voted the racists out.
But now is not the time to rest on our Jemisin laurels. If you want to read diverse and imaginative SFF, see diverse authors honored for their excellent work, and subvert racist schemes, then buy a membership and vote (if you're financially able).
And let me give you another reason. Financially, buying a membership is such a bargain! This year, it costs approximately $45 to vote in the Hugo Awards. That membership grants you a voter packet, where all five* nominated novels, novellas, novelettes, short stories, and more are published for you as a voter to read. That's an amazingly cheap cost for so much content.
So by voting in the Hugos, you can fight social injustices, support diverse works of superior SFF, and buy amazingly cheap, recently published books. This is a win/win scenario.
How To Vote In The Hugo Awards
The World Science Fiction Convention, or Worldcon, administers and hosts the Hugo Awards, so you need to be a member to vote. A supporting membership means you can nominate and vote for the award, but you can't attend the actual convention. The cost for a supporting membership this year is 40€, or about $45. Which is a steal for how many books and short stories and all sorts of other things you get in your Hugo packet.
If you want to make a vacation out of your reading hobby (yes yes yes yes yes), Worldcon will be held in Dublin this year, August 15–19. Purchase full memberships to attend. This will include your voting packet, right to vote and nominate, and a ticket to Worldcon.
You only need a supporting membership to vote.
Step 2: Read Like You're A Grey Wizard Researching A Haunted Ring And Keep Track Of Your Reading
Spreadsheets are your friend. They're my friend, anyway. Goodreads works well too, or however you generally keep track of your reading. Make sure to keep track of publication year and your rating. I use Book Riot's beautiful book tracking spreadsheet.
If you don't typically read short stories, now is a great time to start! Book Riot has lots of suggestions for where to find excellent, free SFF short stories. If you're on social media, you can also follow your favorite authors. They will post about their own shorter works being published, and often boost their favorite stories by other authors. Short stories are an excellent way of discovering new authors.
And continue watching all your favorite SFF movies and TV, and listening to your favorite SFF podcasts (may I recommend Book Riot's SFF Yeah!?), and doing all the normal SFF stuff you usually do.
Step 3: Know The Due Dates And How To Nominate
[UPDATE: According to the Hugo Award's website: "Effective as of the 2019 Worldcon, only members of the current and previous Worldcon as of the end of the previous calendar year are eligible to nominate for the current year's Hugo Awards." But you can still vote on this year's nominations.]
Nomination ballots for the 2019 Hugo Awards are due March 16th. You can either nominate online (you'll receive a link through email) or via snail mail (due March 15th) using this ballot, which is essentially what the online ballot looks like as well. The top five nominees in each category will move on to the final round of voting, and will be announced in April.
Quoting from the ballot:
"You may nominate up to five persons or works in each category. However, if you are not familiar with the works that fall into that category, you are permitted (and encouraged) to make fewer nominations or none at all. Your nominations are equally weighted – the order in which you list them has no effect on the outcome."
For most of us, it's nearly impossible to consume enough content to be able to come up with five nominations in every single category, and that's fine! That's why the more voters there are the better. Collective knowledge is an awesome thing.
Step 4: A Guide To The Categories
For a list of categories, refer to the ballot (starting on page 9) or this handy spreadsheet.
The categories may feel a bit overwhelming, especially if you're the type of person (like myself) that feels the need to be perfectly organized and thus attempts to categorize every single SFF thing they see or do. This is impossible. At least, it's impossible for me. Remember that you don't need to nominate in every single category. Your Hugo voter packet for the final round will contain all the top five nominees in each category, for the most part (in my experience it doesn't include film and TV but pretty much everything else is there).
The spreadsheet above will help you determine what category a thing falls into. But you can also ask on Twitter. People are nice, especially when it comes to their work being nominated for awards.
You can also refer to the nitty gritty details of eligibility and rules and by reading the Worldcon Constitution.
Step 5: Read Your Hugo Voter Packet Like You're Hermione Granger Studying For Her N.E.W.T.S.
This is the best part. Once the top five nominations in each category have been tallied, Worldcon administrators ask nominees and publishers for rights to their work. Most of them grant them the right, because AWARDS are awesome, and you'll receive an electronic voter packet containing the novels, novellas, short stories, etc that have been nominated. Read, listen, look at, and watch to your heart's delight.
You'll be notified when your final ballot is due.
Step 6: Throw A Hugo Party
You don't actually have to throw a Hugo Awards party, but why not? This is the Oscars of the SFF world, so glam it up and have some fun. Don your best cosplay and pop the cork on some Klingon bloodwine. The award ceremony is usually live streamed from the Hugo website, and you can also follow the Hugos on Twitter for play-by-play updates.
What are you waiting for? Go sign up for a membership! Have fun!
*Publishers and/or authors must grant the Hugo administration the right to publish the nominated work for it to be included in the voter packet, but typically all of them do.