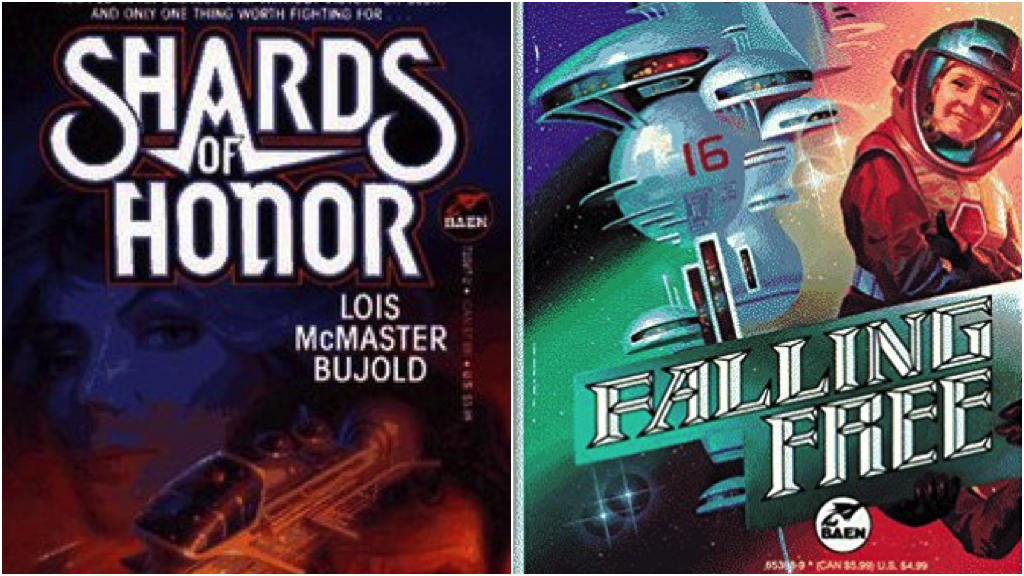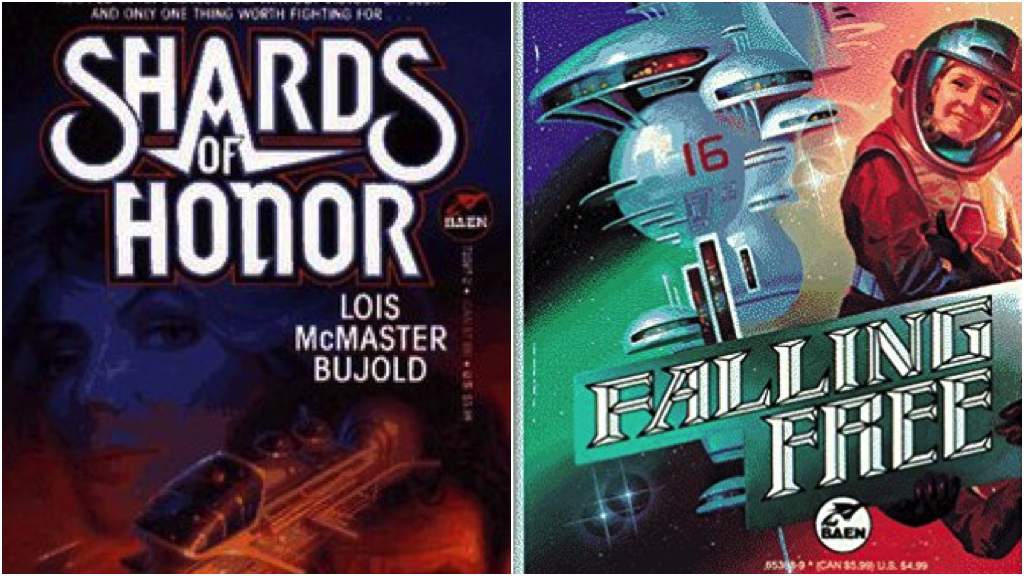 Newsletter 1
The Vorkosigan Saga: Conflicting Views of Disability
This content contains affiliate links. When you buy through these links, we may earn an affiliate commission.
I've always loved sci-fi and fantasy, particularly when it has an anthropological bent, like the works of Ursula K. Le Guin. Because I'm disabled, I always notice disabled characters, or the lack thereof, in speculative fiction world-building. So, I was fascinated to discover Lois McMaster Bujold's Vorkosigan saga, whose protagonist Miles Vorkosigan is a military officer with a lifelong disability.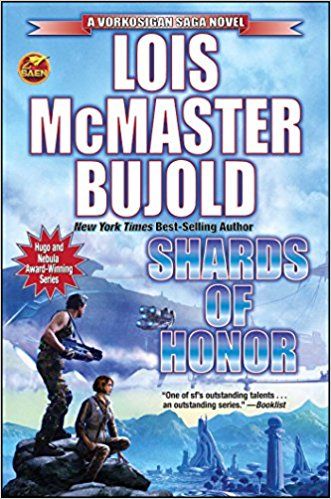 Miles's home planet of Barrayar is progressive in terms of technology but retrogressive about disability rights. As described in Shards of Honor and Barrayar, Miles was born with skeletal conditions after an assassination attempt during his mother Cordelia's pregnancy. Abhorring the idea of a disabled heir, Miles's paternal grandfather keeps trying to murder Miles when he's transferred to an artificial uterus and after his birth.
The contrast between Cordelia's feminist home planet, Beta Colony, and Miles's aristocratic father's planet of Barrayar is striking. Betans learn about gender equality and sexual agency and consent from a young age, while Barrayar is more traditional in every way—almost feudal. Cordelia is an indomitable heroine who refuses to let her father-in-law intimidate her. I agree with her inclusion on Nikki Vanry's list of badass middle-aged heroines.
Miles is a fascinating character in his own right: he has flaws, autonomy, and a sex life, all attributes that are frequently denied to disabled characters. He develops some personality traits, such as arrogance and manipulation, seemingly as a reaction to prejudice and an attempt to overcompensate for his disabilities and unusually short height.
I didn't understand why disabled people still face ableism and even eugenics on Barrayar until I read the prequel, Falling Free, set 200 years earlier. While some science fiction societies eliminate disability through cures or eugenics, the corporate-owned space station in Falling Free commodifies disability. The corporation deliberately genetically engineers mutants whose legs have been replaced with a second set of arms. This would make them functionally disabled on a planet, but it makes them superior workers in the weightless space station environment. The corporation literally owns these mutants, called Quaddies, and controls their reproduction. Even the novel's hero, a non-disabled engineer named Leo Graf, initially pities the Quaddies and then serves as their savior in a paternalistic way.
The book suggests that disability is relative and socially constructed: a disability on land is an asset in the space station. It makes sense that a society built on the horrific exploitation and dehumanization of disabled people is still ableist centuries later. Bujold's work offers a complicated portrayal of disability. However, after reading a nuanced, flawed character like Miles, I was disappointed by the disabled characters in Falling Free: childlike victims who need a non-disabled savior to help them escape. Like many SFF series, the Vorkosigan saga often chooses fast-paced action over exposition. This makes it exciting to read but leaves some sociological ramifications under-explored. Even within the same series, some characters and ideas can depict disability in a more realistic way, while the prequel relies on problematic tropes.