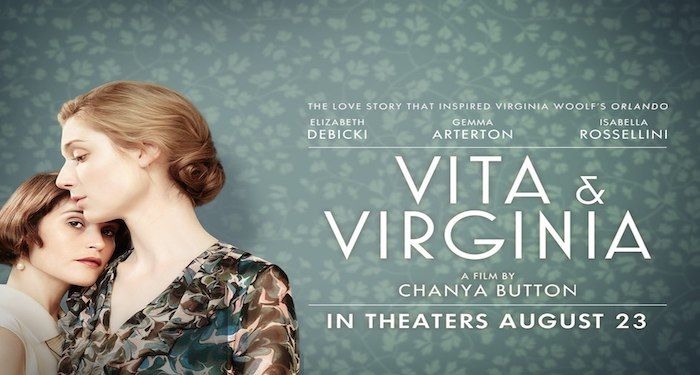 LGBTQ
5 Bookish Activities to Pair with Watching VITA AND VIRGINIA
This content contains affiliate links. When you buy through these links, we may earn an affiliate commission.
Vita and Virginia, Chanya Button's drama about the romantic affair between Virginia Woolf and Vita Sackville-West, has recently become available on Hulu in time for the holidays. If you were paying attention earlier this year when it was released in the UK and the U.S., you might know that the reviews of the film have been…well, they haven't all been great. I'm not here to be a critic, though. The fact is, representation of queer women in movies is lacking. And this content that's sure to have surface appeal for queer litheads, well, we deserve to enjoy it. So regardless of how much anyone ends up actually liking the movie, I want to share some suggestions for how to make a whole occasion of watching Vita and Virginia.
If you've already seen the film, you can consider the activities below ways to follow it up. If you're going to watch it and are looking forward to it, you can consider them ways to enhance the experience.
Going to watch it and dreading it? As Rachel Vorona Cote so succinctly put it in a recent Bitch piece about Vita and Virginia and period romances featuring queer women in general, "There's an accompanying anxiety to screening queer cinema, because our options are finite, and we cannot assume that there will be more choices in the future." In that spirit, consider these suggestions insurance. If the film bums you out, you can have some fun, bookish, adequately queer activities on deck to cheer yourself up. You don't necessarily even have to wait until it's over.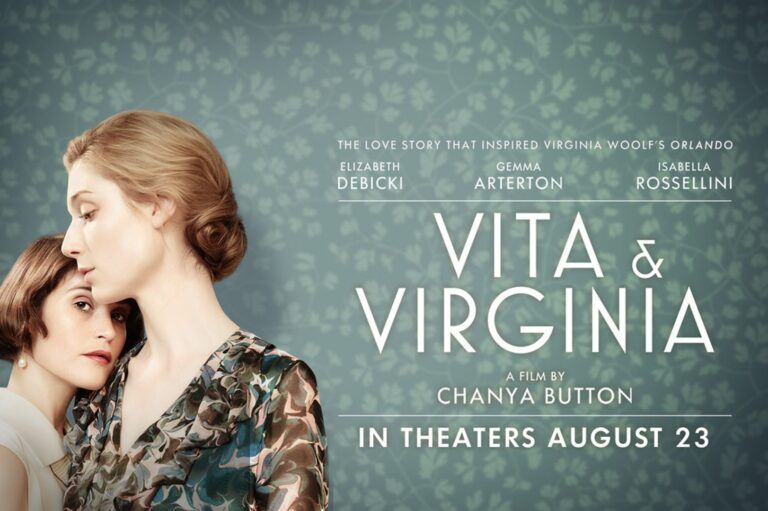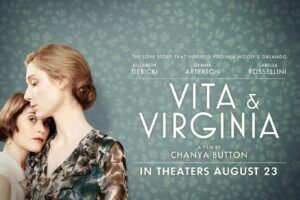 1. Read the actual letters.
You can, of course, read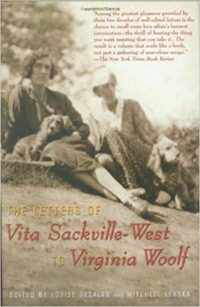 The Letters of Vita Sackville-West to Virginia Woolf. Their letters, which the film was based on, and which it often seems to simply regurgitate…I'm sorry, I said no criticism, didn't I? To make up for it, I'll quickly share something nice about the movie: The color composition is absolutely exquisite. Enjoy it.
And here's something nice about these letters between the famous modernist author and her writer-and-garden-designer lover: You can read gem-like nuggets of them simply by following @VitaVirginiaBot on Twitter.
2. Catch up on some of this past year's exciting queer literature.
Michelle Hart's recent list from O Magazine covers some notable LGBTQ literature from 2019. Many of the books on this list have gotten a lot of buzz already, like Carmen Maria Machado's In the Dream House. However, in addition to the books on this list and more popular queer reads from this year, I feel the need to mention Amanda Lee Koe's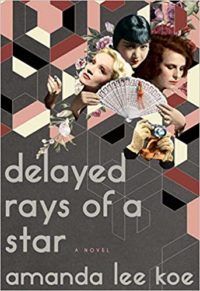 Delayed Rays of a Star, which doesn't seem to be getting as much love as it deserves. It's a novel that imagines a fictional affair between Marlene Dietrich and Anna May Wong, which makes it literary, queer, historical, and film-adjacent all at once, and therefore perfect to pair with Vita and Virginia.
Speaking of pairing, we're going to get to food and wine presently. First, however, we need to think about upcoming queer lit.
3. Browse and preorder upcoming books by queer authors.
It's hard to feel bummed out by much, even a disappointing queer period drama, when you're looking forward to Brandon Taylor's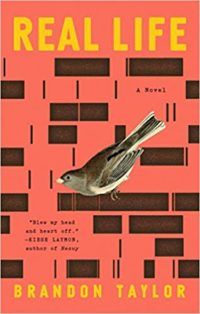 Real Life coming out in February. I'm sorry, I said something judgy again, didn't I? I'll do penance by saying something else good. In my opinion, the Vita and Virginia soundtrack composed by Isobel Waller-Bridge has been unfairly maligned. It's actually not bad at all, or at least isn't all that bad. Okay, it may get to be a little much during certain dramatic scenes, one in particular. But I think it's okay.
Anyhow. Yes, I'm really excited about Brandon Taylor's book coming out next year. It's a campus novel and it looks amazing. You should preorder books by queer writers you like, because it's the right thing to do.
4. Have an indoor picnic.
Okay, this isn't specifically bookish, but there are enough bottles of wine and random piles of food lying around in Vita and Virginia to make you wish you were having a lavish dinner, or at least a small picnic of your own. So put together an assortment of fruits and cheeses. Grab a sourdough loaf and some wine. Remember that rosé, the most bisexual of wines, is entirely appropriate for drinking in the middle of winter and you should never let anyone make you feel bad for doing so.
5. Rewatch Carol. Better yet, reread Carol.
It is, after all, sort of a holiday film.
A viewing of Carol the movie might call for more of a cocktail party than a picnic. Don't fret over the specifics. I've done this before and I've already thought of everything. Martinis get more visibility in the film, while old fashioneds and whiskey in general reign supreme in the book. I think either captures the tone of the movie. Personally, I prefer whiskey drinks. The recipe for old fashioneds in NYT Cooking, which as a New York divorcée Carol probably totally would have followed, allows for either bourbon or rye. Just add a sugar cube, bitters, an orange peel, and ice.
And of course, Patricia Highsmith's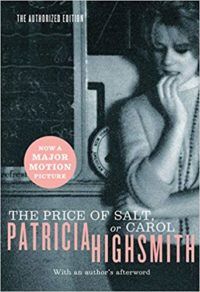 Carol (aka The Price of Salt) can whisk you right through the holidays and into the new year like a bracing winter wind that would certainly carry away any lingering sense of cinematic letdown.
The point of all of this is that you can have a good time watching Vita and Virginia regardless of what you end up thinking of it. Invite some friends over. Make an extended night of it. Celebrate queerness in film and in general. Talk about how you don't, in theory, have anything against a queer period drama about literary figures with a weird, dark, indie vibe. But, you know, it would be nice to see more queer film in general. More queer actors. More queer directors. Not all of them white.
---
Until then, we can read good books, drink rosé, and try our best to make the most of these things.