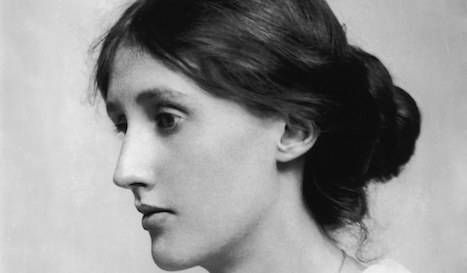 Critical Linking
Virginia Woolf and Margaret Kennedy's Literary Confessions Book Discovered: Critical Linking, March 13, 2019
Sponsored by our What's Up in YA Giveaway of a $100 gift card to Amazon! Enter here.
---
My cousin and I recently unearthed a gem. We are literary executors of our grandmother, the novelist Margaret Kennedy. Her core papers are snug at Somerville College, Oxford, but, while sorting the residue, we found a book which had long lost its cover. Its yellow and curling title page announced "Really and Truly: A Book of Literary Confessions". Within were pages of printed questions with 10 sets of handwritten answers dated between 1923 and 1927. Then the names came into focus and our eyes popped. Here were Rose Macaulay, Rebecca West, Hilaire Belloc, Stella Benson – and Virginia Woolf. And our granny.
There are 39 questions, ranging from "the greatest genius who ever lived", to best and worst novelists/poets/playwrights/essayists both dead and living. And some waspish ones: "the most overrated English writer living" and "a deceased writer whose character you most dislike".
Awesome lady writers that kept a book they passed amongst themselves answering literary questions is an awesome find!
---
In February, an excerpt from a new book went viral. In Invisible Women: Exposing Data Bias in a World Designed for Men, writer Caroline Criado Perez explores the gender data gap and how a lack of research into the needs of women has led to a world designed exclusively for men. Now, a crowdfunding campaign has been set up to send this important book to every MP in the UK.
Tracy King is the woman behind the GoFundMe page. As well as knowing Criado Perez personally, she also has a deeper insight into the problem through her work on women in tech. "As a writer and producer in the fields of STEM and medicine, I've attended All-Party Parliamentary Group meetings for women's health and women in STEM, where politicians and industry leaders work together to improve society for women," she said in a statement. "In order for change to happen, our elected leaders must be educated about the gender gap."
All the quotes I've seen so far from this book are not surprising and yet still rage inducing.
---
As announced at @sxsw, I'm thrilled to share the great @leinilyu's stunning design of WAVE, Marvel's new Filipino superhero! Gorgeous colors by @sunnygho! She'll appear for the first time in WAR OF THE REALMS: NEW AGENTS OF ATLAS #1 in May, with art by Gang-Hyuk Lim! pic.twitter.com/cZhwXbQ1FG

— Greg Pak (@gregpak) March 9, 2019