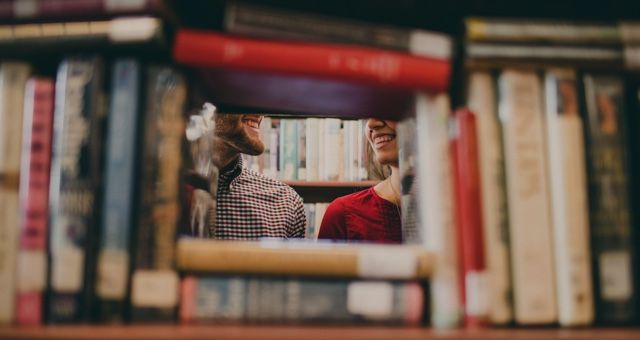 Our Reading Lives
How the Vintage Mini Series Helped Me With a Long Distance Relationship
This content contains affiliate links. When you buy through these links, we may earn an affiliate commission.
In 2016, I started reading the Vintage Minis series, a beautiful collection of famous writings on what it means to be human. The series is curated from a diverse cast of writers. Not just texts from this century or solely from the western canon, but timeless writings from around the world that truly encompass the essence of human emotions. When I discovered the Vintage Minis, it inspired my partner and me to create something I still consider to be a fantastic idea: a long-distance library. We started this exchange of books after we found ourselves living on opposite sides of the globe. Soon it became not only a way in which we could communicate better about hard subjects, but also it made an otherwise stressful situation, romantic.
The first book we read in the series was Jealousy by Marcel Proust. The excerpts for this edition were taken from Proust's only novel (a seven-volume novel, I might add), In Search of Lost Time. This first title bookmarked more than the start of our shared collection; it marked a milestone in our relationship, and it marked a difficult period for us as well. I am very linked to literature, and reading has always been a better way for me to understand my feelings, especially 'ugly' ones. For some reason seeing hard emotions reflected back at me on the page always helped me confront parts of myself I don't necessarily like. More specifically, feelings that I have had trouble dealing with in the past, such as jealousy.
My partner and I grew up in different cultures, languages, and religions. He is American, I am Brazilian; I was raised culturally Catholic, he was raised by strict protestants. Unsurprisingly, we had different notions of the role of relationships and how to deal with the issues that inevitably arose once we were so far apart. However, Proust made us empathize with each other's feelings. That little book helped me understand on a deeper level, his pain as well as mine when it came to feeling insecure.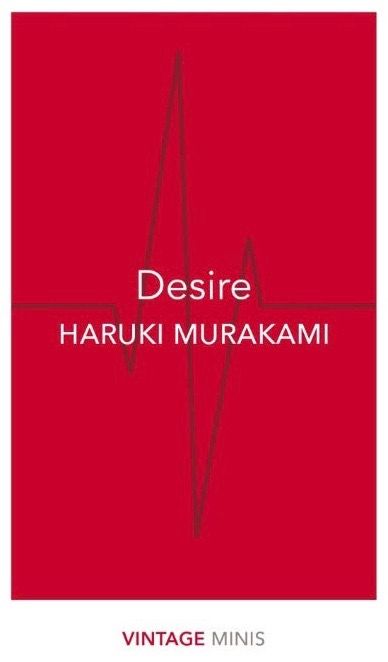 Another book in the collection is Desire by Haruki Murakami. Desire. What a simple word for such a complicated sentiment. In his short stories, Murakami is carnal, yet at the same time, spiritual. In these collected excerpts, he talks about sex, love, and food – hunger, more specifically, the appetite for life and the world. My favorite story in this Mini Murakami collection was "The 100% Perfect Girl". Here, Murakami explored the desire for love, but most importantly, he explores a sense of what I can only describe as 'futuristic nostalgia.' I would describe this concept of 'futuristic nostalgia' as the act of creating an imaginary future that is not yours, and might never be; the ripping pain of longing when you realize how fast a dream has come and gone. I'm a hopeless romantic and daydream a lot, so this concept did not feel odd to me.
The stories also have many references to traditional Japanese folklore. More specifically, it talks about the red thread, which links souls that are destined to find each other, an ever-present image in Japanese literature. For me, it was impossible at that point in my relationship not to take comfort on the concept of a magical thread that kept us together no matter what. It was easier to think that way, that there was something physical and unbreakable holding us together. Because there were many dark days when time differences, bad days at work, and misunderstandings would get in the way. The image of that red thread always linking the two of us together gave me hope, it gave me something to still hold on to.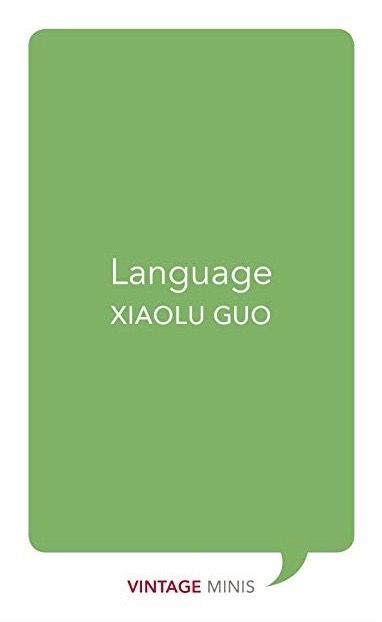 The Murakami Vintage Mini has to be my second favorite, however, because of the Xiaolu Guo edition entitled Language. This Vintage Mini is an excerpt from the Chinese author's novel A Concise Chinese-English Dictionary for Lovers. In this text, the author writes a sort of semi-autobiographical experience of what it means to navigate a new language and culture while falling in love with someone. In trying to navigate the odd English language and British customs, the main character falls in love with an Englishman. But what is more striking about Guo's writing is the written form of spoken language. The reader is completely submerged into a mind that tries to teach itself another language.
As a non-native English speaker who at the time was living alone in London, I was utterly taken by this text in its profound and truthful simplicity. It manages not only to tell a love story but also to teach those who have the mastery of a language that only non-native speakers can relate to. In the complicated political world, we currently live in, empathy, be it cultural or political, can be an antidote for chaos. In those days feeling seen by Guo felt like having peace in the middle of so much stress. Even if I don't come from the same language as her, that book gave me a home, showed me I wasn't alone in feeling alienated from everything around me. Guo's writing does this softly without preaching to its audience or accommodating to Anglophone expectations. It helps some to see and others to be seen, without needing to overtly explain.
I guess from what I have learned by looking back at this period is that all human stories are about two underlying motifs: love and belonging. The last two titles I read from the Vintage Minis series that summer were explicitly about belonging: Home by Salman Rushdie and Love by Jeanette Winterson. Although from very different backgrounds and premises, these texts go so well together that it is almost impossible to think that they can be read separately and exclusively.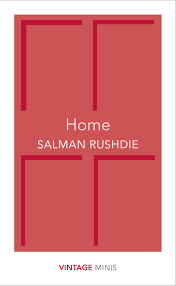 Rushdie explores his home as well as family and memory as he navigates through life first as an immigrant, and later as a British citizen. Rushdie's insights on race, privilege, and culture make him a multifaceted author on the subject of belonging. By connecting certain painful experiences with human identity as a whole, belonging is what remains as the essence of humanity. Rushdie's text on home shows how complex the subject of home really is. He discusses the essence of belonging and how most cultures tend to oversimplify it, never genuinely questioning its meaning or purpose.
Winterson, on the other hand, chooses to explore these topics in a more personal way. In retelling her family's struggle to accept her sexual orientation, as well as exploring her ever-changing meaning of love. In both memoir and fiction, her stories are rooted in the need to explore oneself in the world, to seek self-knowledge and understanding. When read together, these texts create a beautiful exploration into what it means to be human, both inside and out.
More importantly, though, these authors helped me and my partner connect despite the physical distance that we were experiencing. Remarkably, these books helped us communicate our love. Helping us define what our relationship truly meant to us even if, when we first started, we had such different understandings of what a relationship was.
The Vintage Mini collection is superb, and I hope as I move on to other titles in the collection that my understanding of what it means to be a human in this world expands. Not all experiences will be the same; we are unique as individuals. We struggle with different privileges and prejudices in our lives. However, the most important thing about it for me is that these books helped me and my partner get through to each other and communicate at a difficult point in our lives. It helped us start what is now an extensive library together. Most importantly, it allowed us to talk about hard subjects through our shared love of reading.