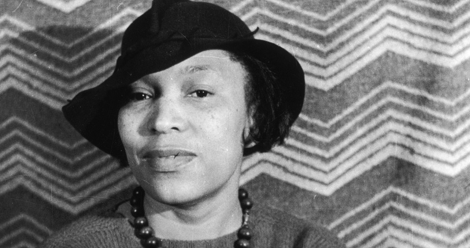 Classics
Old Timey Author Audio Recordings
This content contains affiliate links. When you buy through these links, we may earn an affiliate commission.
Hearing your favorite author read their work is a treat usually reserved for author signings, events, conferences, and YouTube. But their voices are available to us today in a way they were not before the internet, or at least not so readily available. Hearing the voices of authors who penned some of the most influential works in literature is a little trickier, especially when they shuffled off this mortal coil decades ago. But thanks to recordings, radio, old television segments, and the hustle of people working in libraries or universities, their voices are still out there.
We did a feature on rare author audio recordings years ago (four years, y'all. That's like forty internet years), which you can read/listen to here. Now we've drummed up some more famous author recordings for your listening pleasure. Welcome to part two!
SIR ARTHUR CONAN DOYLE
This rare (and perhaps the only) filmed interview with Sir Arthur Conan Doyle took place in 1927, just three years before he passed away. Watch and listen as the creator of the greatest mystery detective of all time tells us where he drew the inspiration for Sherlock Holmes and his experiences with and love for spiritualism.
EDNA ST. VINCENT MILLAY
Poet Edna St. Vincent Millay reads her poem "Love is Not All." New to Millay? She was a poet and a playwright in the early 20th century, and won the Pulitzer Prize for Poetry in 1923 (the first woman to do so). She was also bisexual and a hardcore feminist. Listen to her read "Childhood is the Kingdom Where Nobody Dies," as well.
ZORA NEALE HURSTON
This 1943 interview with Zora Neale Hurston focuses mostly on a subject that sounds like Zora is a little tired of talking about over and over again, and I don't blame her based on their tone when they ask. Nevertheless, she talks at length about voodoo rituals and, yes, zombies. In addition to being one of the greatest Black writers in American 20th century literature, Hurston was also a folklorist and an anthropologist. The novel she refers to in the interview is Tell My Horse, an account of her anthropological fieldwork in Jamaica and Haiti.
WILLIAM FAULKNER
There is something really special about hearing Faulkner read from As I Lay Dying, in that slow, southern drawl. It pulls you deep into Yoknapatawpha County in Mississippi, the home of fifteen novels' worth of characters, right there on the road with the Bundren family as they trek to Jefferson to bury Addie. Check out additional audio of Faulkner reading from Tull's perspective and Darl's perspective.
J.R.R. TOLKIEN
Yeah, he did that. Listen to it again. That's Tolkien reciting Galadriel's Lament, also called Song of the Elves beyond the Sea. Read it in Quenya and English here!
LANGSTON HUGHES
Watch Langston Hughes read you his poem "The Weary Blues" on CBUT, circa 1958, to the tune of a mellow jazz band in the background. Let him remind you why he's the innovator of jazz poetry and one of the most important figures of the Harlem Renaissance. And listen some more as he reads "The Negro Speaks of Rivers."
SYLVIA PLATH
Sylvia Plath reads poetry from Ariel, her second book of poetry. She reads these, however, before the book was published; it didn't reach publication until two years after she died. Be sure to check out part two, part three, and this interview Plath gave in 1962.