Opinion
Race, Disability, Ugliness, and Other Villain Tropes We Can Lose
This content contains affiliate links. When you buy through these links, we may earn an affiliate commission.
I have two tried and tested modes of response to the question,"What's your favourite book?"
(Note: This is a question book lovers dread.)
First of all, I never give only one book but will offer favourite books by genre. Secondly, Lord of the Rings and Harry Potter will always get a mention followed by a disclaimer about not reading a lot of fantasy. However, in my latest reread of the LOTR trilogy I found it hard to brush past the clearly racially inclined descriptions Tolkien has for his characters. He created a whole new world with languages and folklore and yet he, with his brilliant mind, fell prey to one of the most dangerous villain tropes. The trope in which all the good guys are white and all the bad guys are black.
The Elves, the brave men of Gondor, the kingly men of Rohan are all described as white, with pale skin. Some have dark hair, some are blonde; all are white. The Hobbits, sometimes described as ruddy, are always white. Then the bad men from the East come along in The Two Towers with their dark skin and riding creatures similar in description to elephants from Africa or India.
Hmmm…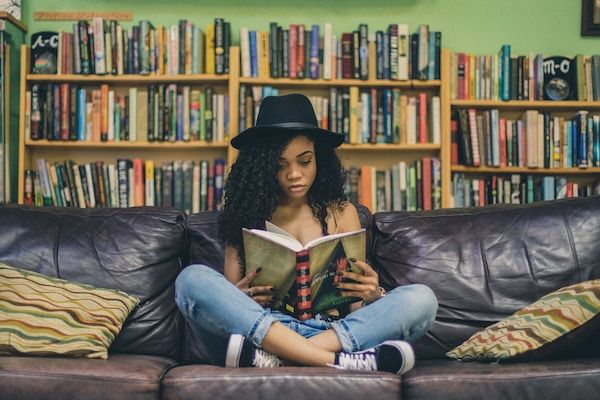 I'm not the first person to bring Tolkien to task on his questionable portrayal of different races, but this did get me thinking about the other dangerous villain tropes we often come across in literature.
Villains Have Dark Skin
I'm happy to say that the trope of villains having black or brown skin is one that isn't so prevalent in contemporary literature, but unfortunately it's one we see a lot in the classics. Many of which we read first in school. I'm thinking about the "savages" in Robinson Crusoe and Heathcliff in Wuthering Heights. Arguably Othello is a classic in which the hero is dark skinned. I say arguably because (spoiler alert) Othello ultimately becomes the villain his critics wanted him to be.
Villains Have a Disability
This is unfortunately a trope that is common in both classic and contemporary literature. From Treasure Island's Long John Silver with his wooden leg to Leigh Teabing in The Da Vinci Code, there is a long ancient and modern history of equating disability with villainy. I think this stems from some kind of poor conception that the disfigurement of soul must reveal itself outwardly. Or maybe there's a school of thought believing the frustrations of a disability lead to doing wrong. Either way, it's potentially dangerous trope.
Villains are Ugly
This is probably the oldest and most common trope that has followed me all the way from the ugly stepsisters in Cinderella to Mrs Trunchbull in Mathilda. We are attracted to that which is beautiful and despise that which we find ugly, but aesthetics have no bearing on character. Aesthetics also conform to a culture and society. They often say more about the culture judging the individual than about the individual themself.
For every villain that has been a victim to one of these tropes, you can name a hero as a counterpart. I give you Black Panther, Quasimodo, and Auggie in Wonder. But like the tropes in other literary genres, villain tropes encourage damaging misconceptions and are often lazy.
I'm all for sympathetic villains and stories such as Wicked and Maleficent where the villainy depends on the point of view of the story. But it's actually rare for someone to be innately evil. Most of the time, the true villains in life are the ones who believe they are doing good. Let's make that a trope. In my opinion, one of the best villains is Frollo in the Disney adaptation of The Hunchback of Notre Dame, because he's a respected official who believes he's doing good. That's terrifying.
On the flip side, when you do encounter true evil in the likes of Ted Bundy and Jeffry Dahmer, it's of the "blend into the crowd" kind. Let's explore that. Let's explore new ways to write villains and step away from these villain tropes. I think that when we step away from damaging representations and overdone tropes what will come out will be some awesome books.
Are you there any villain tropes you're tired of?