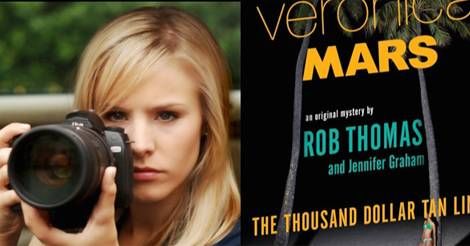 Newsletter 1
Veronica Mars: Here for the Miniseries But More Books, Please!
This content contains affiliate links. When you buy through these links, we may earn an affiliate commission.
Veronica Mars' creator, Rob Thomas, talked about him and Kristen Bell's hope for a miniseries revival at the Television Critics Association winter press tour. More than just hope, it seems they are actively trying to figure out how to coordinate schedules and make this actually happen. Is this great news for fans? YES! Am I excited? Yes. Is there a 'BUT' coming? Yup! I am here for a miniseries revival à la Gilmore Girls, X-Files etc. However, what I really want to continue are the Veronica Mars' novels. Before you accuse me of not being a diehard Marshmallow or something hear me out.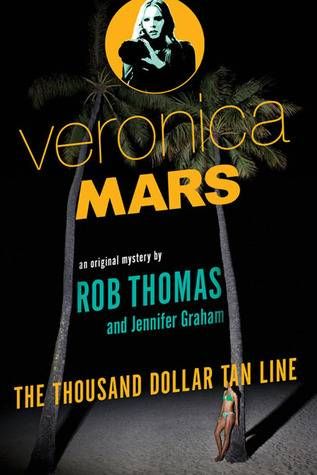 I came late to the Veronica-Mars-is-awesome fandom as I missed when the show originally aired and only finally got to watch it a few years back thanks to streaming. I binge watched the shit out of it, made a bunch of people watch it, and then watched it again. I loved the show and the characters and felt the crushing disappointment when the final season came to an end and there would be no more episodes because it had been canceled. So I bought the movie and follow-up books: The Thousand-Dollar Tan Line by Rob Thomas, Jennifer Graham and Mr. Kiss and Tell by Rob Thomas, Jennifer Graham. (The Thousand-Dollar Tan Line audiobook is narrated by Kristen Bell!)
The movie was for the fans. It was enjoyable and a good hug (albeit 7 years later) from a show with a very loyal fanbase. The books on the other hand were exactly what I needed. The books weren't funded by fans. They didn't have to worry about actor schedules, ages, contracts–in short they really allowed the writers a freedom that filming doesn't.
If/when the miniseries finally gets put together it is going to have to be set based on the age the actor's can pull off. It can only star the actors that they can get based on schedule, money, and the actor being on board. And we will most likely only get one miniseries. Not that that isn't great–here I go again with the 'but'–but Veronica Mars is bigger than that.
Veronica Mars is a fantastically brought to life private detective who has grown tremendously since we first met her in high school and has a lifetime left of growing. I want to watch that. We all deserve to watch that. And it's possible with the novel series. The reason the books were so satisfying to me was that each read like a season of the show, and even though it wasn't written in first person it was very much in Veronica's voice. I was instantly transported back into her world and it was perfect.
Lee Child has like twenty books starring Jack Reacher. Walter Mosley* recently released the 14th novel in his Easy Rawlins series. Philip Marlowe had a good run. I want that excitement of waiting for the publishing date to be released for the next book in the series. I want to pre-order it and countdown the days and then wait for a day I really need a treat and devour it. I want to continue getting to live in Veronica Mars' world, see her struggles and triumphs, kick butt and take names. *whispers* I want to know where she stands with Logan. What is Keith doing? Wallace and Mac are certainly still being dragged into her investigations, right?
And so while I am 100% behind a miniseries revival of Veronica Mars what I really want is the Veronica Mars novel series to continue.
*An early version erroneously had Charles Mosley instead of Walter Mosley
Save
Save
Save
Save
Save
Save
Save
Save