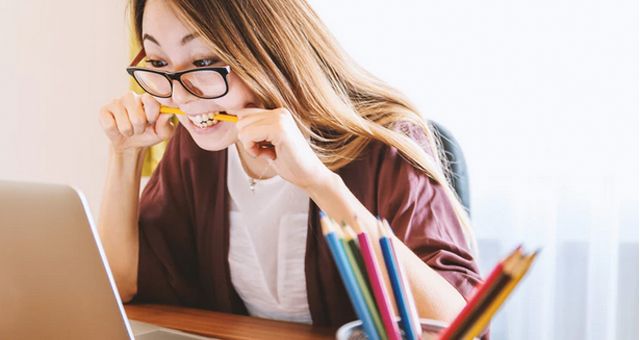 Critical Linking
Venting About Goodreads's Many Problems: Critical Linking, September 11, 2019
Critical Linking, a daily roundup of the most interesting bookish links from around the web is sponsored by Dear Haiti, Love Alaine by Maika and Maritza Moulite.
---
"What Goodreads is good for is keeping your own list of books you want to read or have read this year. It's a list-making app. And while that's useful, it doesn't live up to the company's full promise of being a haven for readers. Readers and authors deserve a better online community. And while Amazon has at least some nominal interest in improving many of its other products — Alexa, for example, becomes more advanced with each passing year — Goodreads lingers in the dustbin of the early aughts, doomed to the hideous beige design and uninspiring organization of a strip mall doctor's office."
Frustrated with Goodreads? You're not alone.
---
"According to NPD BookScan, which tracks print and e-book sales, the book has sold more than 65,000 copies in print — roughly half as many as Warren's 2014 memoir 'A Fighting Chance' — but it has something of a cult following online, with the 50/30/20 budget plan regularly cited on financial advice websites.
Harold Pollack, co-author of the personal finance book 'The Index Card,' says financial advice alternates between unrealistic plans to save a million dollars by giving up coffee and risky pitches for individual stocks on cable television.
He praised Warren's book for giving simple, sensible advice for an audience of middle-class readers."
An interesting read about the personal finance book Elizabeth Warren wrote with her daughter, Amelia Warren Tyagi, in 2005.
---
"In its built-in restrictions, Claire's baking process mirrors what writing can feel like, with deadlines, social calendars, routines, unforeseen events, and financial constraints curbing how much time you can afford to spend on any given project. It's a show that asks us to relish the process more than the final result. Even with all the roadblocks that the show depicts, its playful core offers a crucial reminder: no matter the anxieties that baking—or writing—may elicit, there's value in the act of creation, no matter how improbable or impractical it may seem."
How reality baking shows can be helpful for frustrated writers.