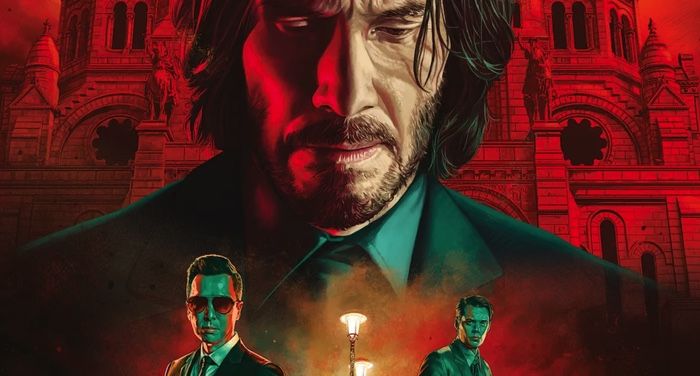 Lists
10 Vengeful Books Like John Wick
This content contains affiliate links. When you buy through these links, we may earn an affiliate commission.
Hollywood's favorite revenge franchise, John Wick, continues with John Wick: Chapter 4 this month. Full of over-the-top violence, great fight choreography, and he's-so-wholesome-we-don't-deserve-him Keanu Reaves, this franchise is huge. But when the credits roll, what if you want more vengeful tales? Why, there are books like John Wick, of course.
Spoilers for the original John Wick movie ahead. John is a retired assassin, living peacefully as a widower with his cute little dog, the final gift from his wife before she died. Then one fateful day, a group of thieves decides that John's fancy home must be full of fancy things to steal. John probably would have let them off the hook, chalked it up to naïveté, and billed their boss for the losses.
But they killed his dog. Thus begins a massive revenge tale full of martial arts, car chases, secret societies, and gun-fu. Maybe car chases and gun-fu don't work as well in books, but they can certainly pull off the revenge tale. Granted, there are way too many women in refrigerators in the genre, but alas.
Grab your popcorn and get ready to root for the heroic psychopaths. Without further preamble, here are 10 violent, vengeful books like John Wick.
Gun-fu? How about mech-fu? Zetian is a pilot for a giant robot, built to battle the enormous aliens that threaten the world. Girls don't often survive piloting the mechs, but Zetian is different. She didn't take the job to kill aliens, but to avenge her sister, who was killed by a male pilot. When she gets her revenge in an unusual way, Zetian is labeled the Iron Widow, and now all eyes are on her.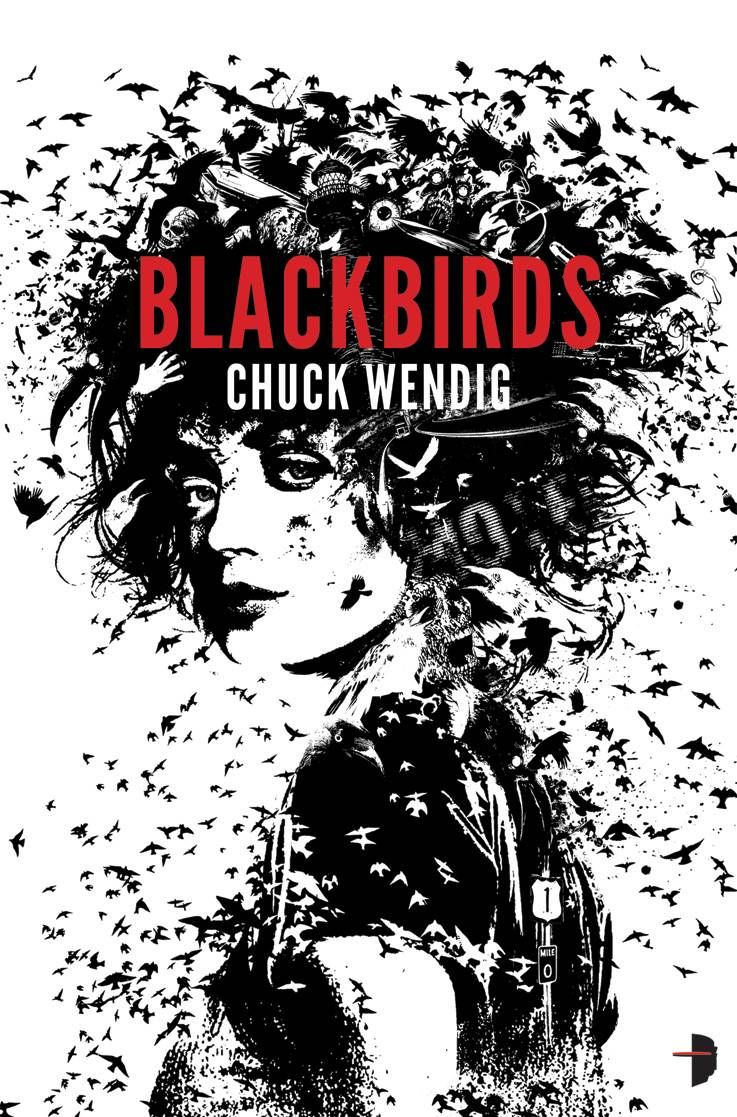 This novel begins a series that gets very vengeful, even if the first book isn't quite so. Miriam has a special power. When she makes skin-to-skin contact with someone, she can see how and when they will die. Even when she tries to save them, the result is the same. When she touches a man named Louis, she sees him murdered while calling her name. And Miriam is next. To save herself, she has to save Louis.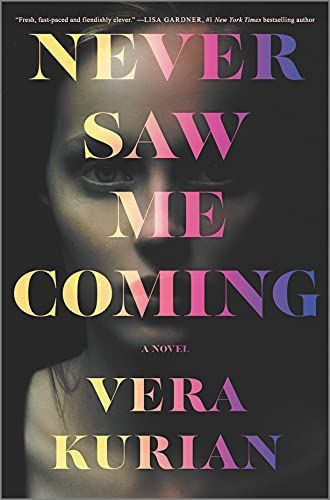 Chloe Sevre seems like a normal college freshman. She's smart, does yogalates, and goes to parties. She's also planning to kill Will Bachman. Oh, and Chloe is part of a small study of psychopaths, because she is one. When one of the other students in that study turns up dead, Chloe feels the need to accelerate her plans against Will, and save herself in the process.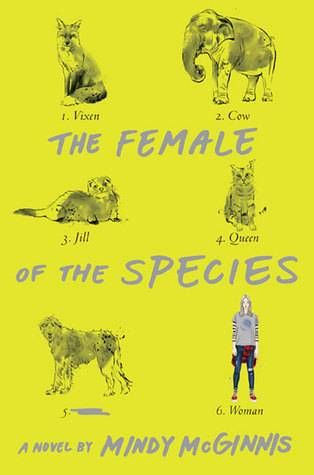 Revenge is in Alex Craft's blood. Three years ago, her sister was murdered. The killer went unpunished by the law, but not by Alex. She got her revenge and walked free herself. But now, she doesn't trust herself around other people. As her senior year begins, she has to embrace the violence inside of her, and not even her friends are safe.
Isaka is the author of Bullet Train, which was recently adapted into a wild action movie. He actually wrote this novel first, though it's only recently been translated to English. Suzuki is a schoolteacher leading a normal life until his wife is murdered. Now he's out for revenge against a trio of over-the-top assassins: The Whale, The Cicada, and The Pusher.
Charlie used to be a cop. When his partner's entire family was killed in revenge, Charlie fled that life, fearing the same fate. Now he's a bodyguard for a B-list movie actress who fears assassins who specialize in making their hits look like accidents. Except her paranoia is justified. Now Charlie is squaring off against The Accident People, and he's not willing to let them take even one more innocent life.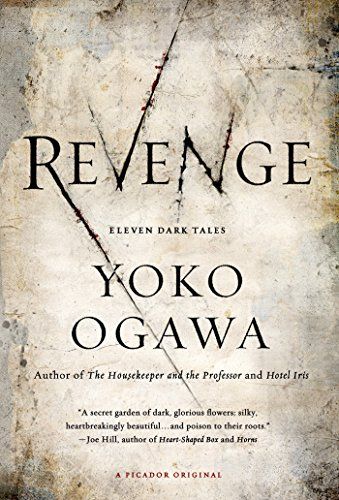 It's right there in the title, right? This is a collection of 11 short stories, translated into English by Stephen Snyder, that all come back to revenge. A surgeon's jealous lover decides he needs to die. A young woman who moves into an apartment soon has to deal with a landlady who murdered her husband. This collection is packed with dark characters and even darker motives.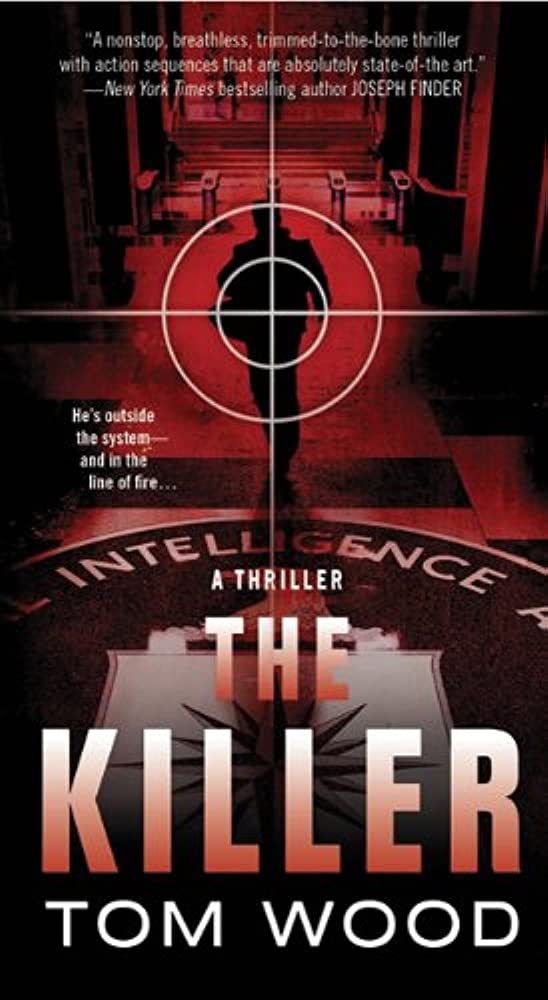 Books like John Wick? This definitely has those vibes. Victor is a professional killer. He's cold and efficient. On a routine job in Paris, he finishes the kill but is then ambushed. Victor's enemies are powerful and multinational. The web is bigger and more ruthless than Victor can imagine, and may even be too much for his considerable skills.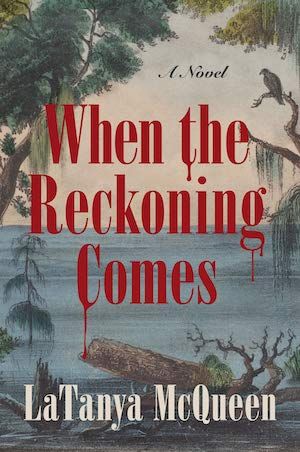 This revenge story is also a supernatural horror tale. Mira left the small, antebellum town she grew up in to escape racism and backward culture. Now she's back a decade later for her old friend's wedding. The wedding is on the old Woodsman plantation, and the plantation-turned-resort is leaning hard into its racist roots. But there are spirits there, spirits of the tortured enslaved people, and they want revenge.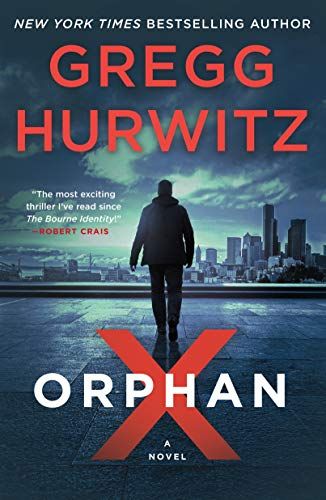 Orphan X by Gregg Hurwitz
Evan Smoak was raised like Marvel's Black Widow, trained as an orphan assassin practically from birth. One day, though, he used his skills to disappear and become the Nowhere Man. He only uses his skills for those who truly need help. But now someone is after him. They know who he is. And they might be equal to the task of killing Evan.
---
Need more vengeful tales? Book Riot has you covered with more revenge novels and manga, too. What are your favorite revenge stories?