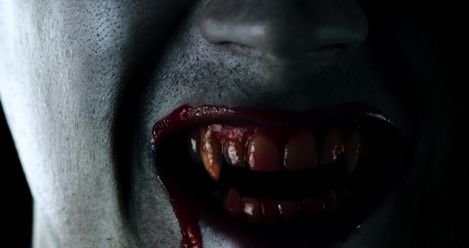 This content contains affiliate links. When you buy through these links, we may earn an affiliate commission.
Confession time: I've been on an extended break from reading about vampires. After going on a vampire manga and novel bender several years ago, I maxed out and have avoided them entirely ever since. Well, joke's on me. Looks like that desire to ignore them is over.
I could make a joke about how vampires never die, but seriously, I'm ready to dive back into reading material that features this ever-popular blood-sucking monster. Does anyone else feel the same? If you do, here are some vampire manga series to check out.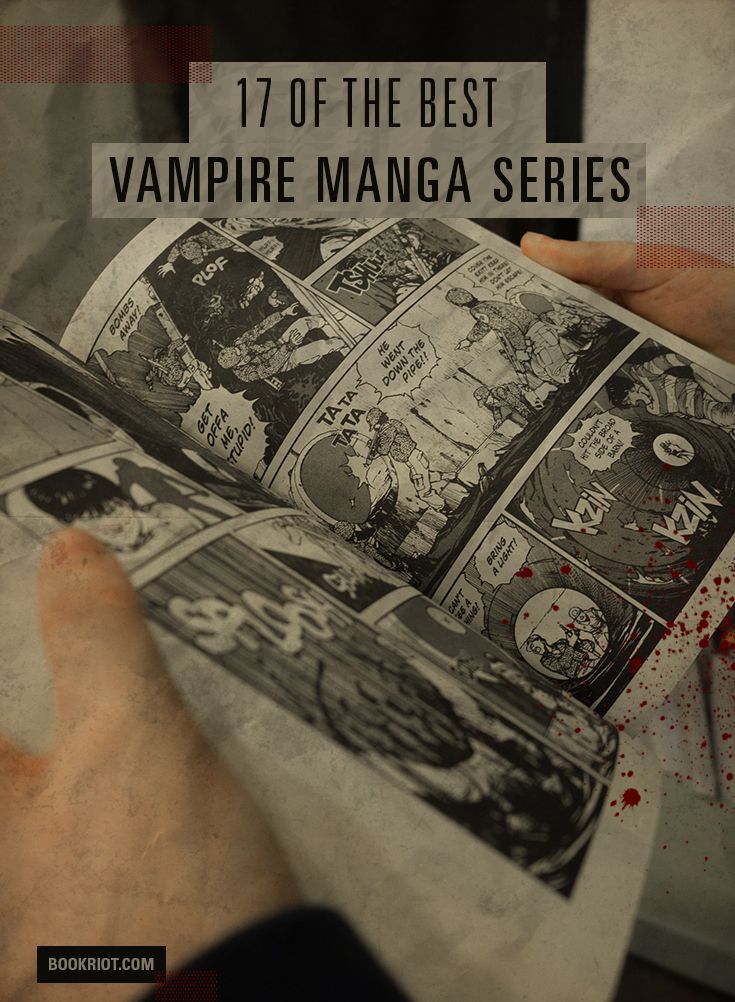 Vampire Knight is arguably the modern vampire manga classic. Its ending left a lot of readers bereft. In this new series, Hino returns with a collection of short stories set in that beloved world. (And if you're a Vampire Knight fan and want more goodness along these lines, be sure to check out our list of vampire romance manga!)
If you ask manga readers what the best vampire manga is, many will name Hellsing. Even if you don't agree, Kouta's series is certainly one of the most well-known. Hellsing revolves around an organization founded by Abraham Van Helsing (yes, that one) that searches for and destroys supernatural and undead threats to England.
While many manga fans are probably familiar with the enigmatic D thanks to the classic 1980s anime, this franchise began as a novel. Spawning a series that consists of 26 novels and counting, Vampire Hunter D helped launch the now-popular light novel category. The books take place in the far-flung future after an apocalypse turned the world into a nuclear wasteland and vampires returned to help rebuild civilization in exchange for oppressing human survivors and using them as their food supply. By the time the series begins, however, that era has ended and the majority of vampires have left—except for a few significant holdouts. Combining the aesthetics of Hammer horror films, spaghetti westerns, science fiction, and cosmic horror, the series revolves around the titular character as he travels the frontier, dispatching the lingering vampire threat.
I first discovered this vampire manga in 2018 courtesy of the anime. And while I'll admit the adaptation left much to be desired, it piqued my interest in the source material. Set in a world where vampires can blend into the human population, the series follows a college student who meets a dhampir and plunges into a web of sprawling conspiracies…while falling in love with her half-vampire savior.
Noblesse by Son Jeho and Lee Kwangsu
One of the reasons I enjoy reading manga renditions of vampires is that they're often creative, wild, and exciting mashups. Although Noblesse is a manhwa, it upholds this specific characteristic in spades. Noblesse's protagonist Rai wakes up in modern-day South Korea after 820 years of slumber. While his most-pressing concern is acclimating to how civilization has advanced while he slept, it soon becomes apparent that a secret organization has other plans in mind.
Seraph of the End by Takaya Kagami and Yamato Yamamoto
Seraph of the End features a similar set-up to Vampire Hunter D: the world comes to an end and while humans struggle to survive, vampires emerge from the darkness to reclaim the earth. The series revolves around the relationship between a young man who has dedicated his life to eradicating vampires and his childhood best friend who is now a vampire.
Another light novel series, Strike the Blood hinges on the idea that there exists a man-made island where monsters can live freely within the general population. The story opens with a young female shaman being sent to the island to observe a high school student who may become a dangerous vampire threat.
Servamp by Strike Tanaka
One day on his way home from school, high school student Mahiru stumbles across a stray black cat and decides to adopt him. Unfortunately, the cat is also a vampire named Sleepy Ash and represents Sloth—as in sloth of the Seven Deadly Sins. Don't you hate it when that happens?
Twisted relationships feature prominently in vampire manga, and Black Rose Alice is no different. The manga begins when a high school teacher tries to end a relationship with her student due to their age difference. (As if that's the only problem here!) But the breakup ends in tragedy when they're hit by a semi truck. To save his life, the teacher accepts a vampire's offer to heal him, but in exchange, her soul must be transplanted into the body of the vampire's childhood friend and beloved.
Manga features many unexpected plot twists, and The Record of a Fallen Vampire has one of the biggest detours I've ever seen in a vampire manga. What starts off as a former vampire king wandering the land while searching for his queen and eluding the dhampir trying to kill him, ends as a quest to avert an alien invasion. As you do.
Thanks to Dracula, we have many supernatural manga set in England, like the aforementioned Hellsing and Black Butler. This series assumes a different approach by taking place in a steampunk Paris. The titular character, Vanitas, is a doctor who claims to be able to heal vampires of their predatory nature.
As long as there have existed immortal vampires, there have existed vampires who dream of dying. The Bloody Mary of the title has spent centuries searching for the exorcist capable of killing him. But when he finally finds him, Mary discovers the so-called exorcist has no idea how to kill vampires. Things never go smoothly, do they?
Crossing into another world isn't anything new in manga. But when we see this trope, we usually see it executed as regular high school students falling into a fantasy world. In Blood Lad, high school student Fuyumi enters a portal that leads her to the Demon World. While there, she meets a powerful vampire named Staz. Unfortunately, their visit is cut short when Fuyumi is killed and becomes a ghost. Thankfully, Staz steps up and makes it his mission to bring her back to life.
As the titles suggests, My Monster Secret is a vampire manga about keeping secrets. It follows high school Asahi, who discovers that his classmate Yoko is a vampire. This is a big problem because Yoko can only attend school on the condition that no one discover she is a vampire. This means, of course, that Asahi needs to keep her secret. Too bad this boy can't keep a secret to save his life.
Can vampires and humans live in peace? That's the greatest wish of vampire princess Mina Tepes. But her dream is easier said than done, what with humans fearing vampires and vampire extremists wanting nothing to do with her plan.
In this vampire romance light novel, Azusa discovers that her blood entices vampires, making her a popular kidnapping target. When she's rescued, however, she learns her savior is no different as he takes her to a coven for her own protection.
When Aya is severely injured in an accident, she's saved by her childhood friend, Aki—who is a vampire. In exchange, she must become his thrall. Now, Aya must help Aki on his quest to collect seven powerful tattoos to awaken his twin brother, Eriya. The complication? Eriya is the one who Aya is in love with.
Do you have any other vampire manga recommendations? Or is vampire manga not for you? If that's case, be sure to check out this list of other manga titles to check out!