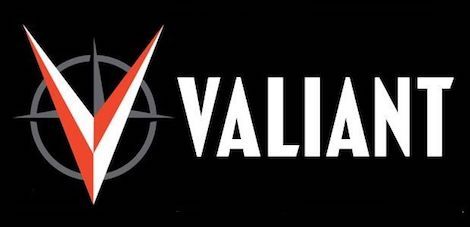 This content contains affiliate links. When you buy through these links, we may earn an affiliate commission.
I happened upon the Valiant panel at Rose City Comic Con by accident.
Because it's a smaller con, RCCC's policy for said panels is generally "in and out as desired as long as you're not loud and rude." I wanted to make certain I got a seat for Kelly Sue DeConnick and Chelsea Cain's spotlight event, so I headed over about half an hour early (I'd already gotten lost three or four times that first day – the Oregon Convention Center should have its own minotaur) and slunk quietly into an end-of-row seat, intending to mind my own business until the appointed time arrived.
I've never been a huge consumer of Valiant books not because I dislike the ones I have read (in fact I've enjoyed them very much) but because I tend to steer preemptively away from the cheesecake art style many of their books embrace (for the record, I am not knocking the style or the talent of the artists, it simply isn't my thing). I should have known better than to judge by covers, as the old adage goes, considering Valiant also publishes Faith but, what can I say: I don't have unlimited funds and I have to cull the possibilities somehow or I'd never read anything.
As it stands, I'm really glad I tripped into the announcement portion of Valiant's hour because they have some really good stuff launching in the back half of 2018 and front half of 2019, especially those of you with an interest in darker, more twisty-turny offerings.
Feast your eyes:
Jodi Hauser and MJ Kim (#1 on 9/26)
Faith has faced a lot of foes but when a new enemy presents itself in the dreams of her teammate Animalia, Faith must summon the courage to go into a nightmare dreamscape, and her own sub-conscious, to save her friend. Untrained in the ways of the mind, she finds she needs help. Enter Doctor Mirage. Of course, Faith being identified as something of a public menace in this book may complicate matters. Well, complicate them more.
One Valiant series I have read is The Death Defying Doctor Mirage (2014) and having done so, I can assure you this promises to be an interesting and novel team-up. Parapsychologist Mirage inhabits a world populated by the spirits of the dead, of amorphous pain and Faith is very much of this world. And while the artistic styles used on Faith thus far have been solid and grounded, Dani de La Torre's work on Doctor Mirage was feathery and delicate and otherworldly. Seeing all of that come together will be fascinating and a whole lot of fun and definitely something refreshingly original.
Livewire
Vita Ayala, Raúl Allen, Patricia Martín (December 2018)
An important presence in a number of Valiant's ensemble books, this is Livewire's first solo outing, one in which, her editors say, "We need to take her down to her foundations and build her back up again."
After the events of Harbinger War 2, in which the American government seeks control over all psiots and "harbingers," those with latent psychic abilities, Livewire, aka technopath Amanda McKee, is left bereft of friends and allies. Unsure of who she can trusts faces the consequences of a war she had a hand in starting.
Is she still a hero? Can she be again?
Sounds like we'll find out.
Incursion
Andy Diggle and Doug Braithwaite (4 issues limited series, February 2019)
Deadside is the Valiant version of purgatory and it's really quite terrifying. It wants to eat us. And it isn't the only dimension with an appetite for human life; its alien counterpart has designs on us as well and plans to force its way into our reality. Which is the stuff of my existential nightmares. Well, that and waking up to discover the last several decades of my life were a dream and I'm still in middle school.
The visuals we saw were deliciously modern-ditkoesque and I'm very excited to get a better look.
Keep your eyes open, folks. We have some stories to get lost in.