Romance/Erotica
This Valentine's Day, Do Yourself a Favor and Read a Romance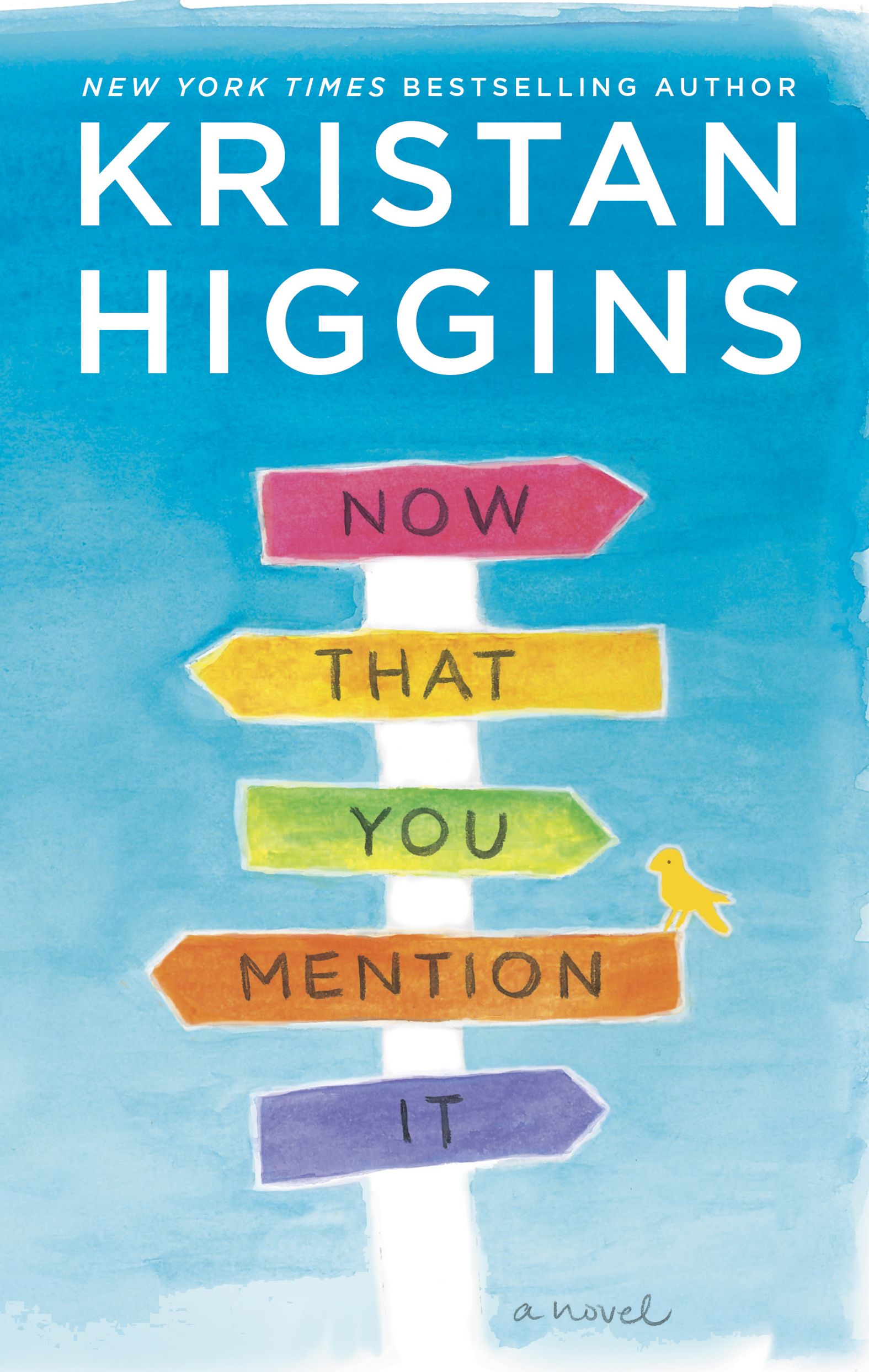 This is a guest post from Kristan Higgins. Kristan is the New York Times, Publishers Weekly, and USA TODAY bestselling author whose books have been translated into more than twenty languages. She has received dozens of awards and accolades, including starred reviews from Publishers Weekly, Library Journal, The New York Journal of Books and Kirkus.
Kristan lives in Connecticut with her heroic firefighter husband, two atypically affectionate children, a neurotic rescue mutt and an occasionally friendly cat. Follow her on Twitter @Kristan_Higgins.
---
A few years ago, I wrote a piece for Publishers Weekly called "Never Read a Romance? Grow Up." The gist of the essay was that it's easy to claim intellectual superiority and dismiss an entire genre…but it's a false claim. Romance novels, as well as "women's fiction" (why can't it just be called "fiction"?) are, more than any other genre, a study of the human condition, heart, mind, and body.
But…they're written by women, and it's awfully hard to dismiss the notion that sexism is at play when someone—most often a man—mocks romance. Or never reads it. Or categorizes the readership in sweeping generalizations. The New York Times recently ditched the mass market bestseller list, which has traditionally been dominated by female romance novelists, saying they didn't think their readers cared about those books (my take on their statement, anyway). Granted, the NYT has always used magical math to determine their lists, but still. Point taken, NYT. You don't consider romance novels "real" bestsellers, no matter what the numbers say.
Happily, the world disagrees. Traditional publishing would crumble without those books; romance is a $1.3 billion dollar industry. The women who write those books are brilliant, educated and outspoken. You can't swing a cat without hitting a PhD or Ivy League graduate, a lawyer-turned-author, a college professor, a doctor. We boast Pintip Dunn (Harvard/Yale) and Piper Huguley (BA, MFA, PhD). We've got HelenKay Dimon, who, in her days as an attorney represented members of the FBI, Secret Service and CIA. We have Xio Axelrod, who is both a novelist and a professional singer and songwriter.
We are women (and the occasional man) who could choke a horse with our degrees, and we're women who never got one, who taught ourselves to write, who found our voices by teaching ourselves the craft, sharing our knowledge with each other, creating the most generous and supportive writing community there is.
If the rest of the writing world doesn't want to know us, hey, their loss. The variety, the brilliance, the fabulosity that makes up the romance writing world. In a country where women are still paid less for the same talent, where girls are still discouraged from going into the sciences, where there are double standards and higher measures because of what parts you may or may not have, here we've been all along: an industry dominated by women, writing positive stories for women that feature, you guessed it, amazing women…and the people lucky enough to love them.
But the readers know, and have always known. They know they can count on us for a story that reaches through the noise and speaks the truth about the human heart. Books that give readers, at least for a little while, the gift of believing in better angels. The gift of following characters who overcome their demons and emerge better for it. The gift of finding happiness at the end of a long road.
So this Valentine's Day, do yourself a favor. Read a romance novel that embraces individuality, friendship, self-reliance, and yes, love…and feel better about the world.