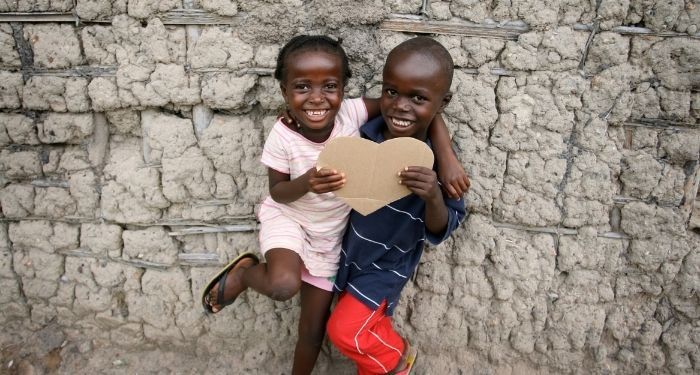 Children's
10 Sweet Valentine's Books for Kids to Help Spread Love This Year
This content contains affiliate links. When you buy through these links, we may earn an affiliate commission.
Yes, it is already nearing Valentine's Day and, thus, time for us to talk about Valentine's books for kids. I know, I know — I've also barely come to terms with the fact that it's the beginning of 2022. Take a deep breath, exhale, and get ready to feel the love.
Dearest reader, I love you. Though I'm not a big fan of the holiday, it seems fitting that I get to talk about books and love. There are few things I love more than sharing books, so thank you for giving me the opportunity to do what I love.
As a former elementary school teacher, I can get behind the kid version of this holiday. Kids truly got this one right. Valentine's Day is about sweets, arts and crafts, and everybody in the class giving and receiving punny cards.
Furthermore, Valentine's Day in the kid world is broader than in the world of disenchanted grownups. For kids, V-Day is about all kinds of love. While adults are mostly caught up in romantic love and all of its complications, kids are thinking bigger. They're showing love to their friends, their caregivers, and all the other people in their lives who make the world better by being in it.
So let's look at some Valentine's books for kids that capture childlike wisdom of the Valentine's season. For this list, we're considering books that are specifically about Valentine's Day, as well as others that encourage love and appreciation. Enjoy!
Great Valentine's Books for Kids to Celebrate February 14th
More Books That Capture the Valentine's Day Spirit
---
For more Valentine's books for kids, check out these 18 Children's Books About Love.
I hope you found some tempting titles on this list. More importantly, I hope that I reminded you that YOU are loved. I know it can be hard to feel loved and loving during these challenging times. Nevertheless, this is the time we need it most. Love yourself fiercely. Receive love recklessly. You deserve it.