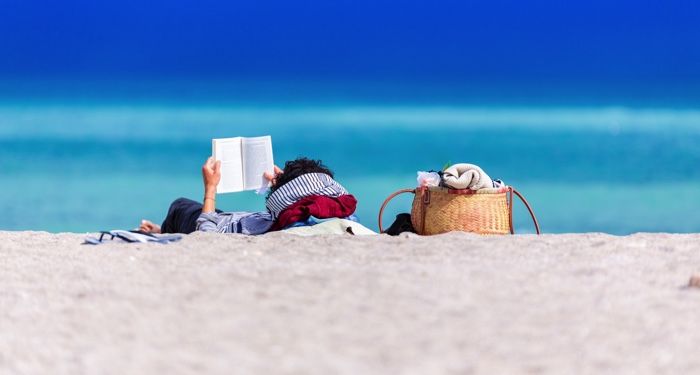 Quizzes
Quiz: Design Your Dream Vacation and Get a Vacation Book Recommendation
We all want to luxuriate in a vacation. But there is always the looming question: which book should I read while I'm gone? A vacation book recommendation can be all yours if you just take this quiz and design your perfect vacation.
With this vacation book recommendation quiz, I've attempted to gather a wide selection of potential vacation reads. Sometimes I want to spend a lot of time with a tome of a fantasy book. In other vacation settings, I want to read some romance genre variants to fill my soul with kindness. Perhaps I want a science fiction or fantasy novella to read in my limited spare time. There are even moments when I want to read a few essays about books to appreciate genre fiction all over again.
I tried to do a bit of all that in a singular quiz, so your mileage may vary. If nothing else, I hope you leave with a vacation book recommendation that fills some time on your next trip — with a nice place to stay, something fun to do, and a great book to read while we're at it. Sit back, relax, design a vacation, and get a vacation book recommendation.
The Vacation Book Recommendation Quiz Results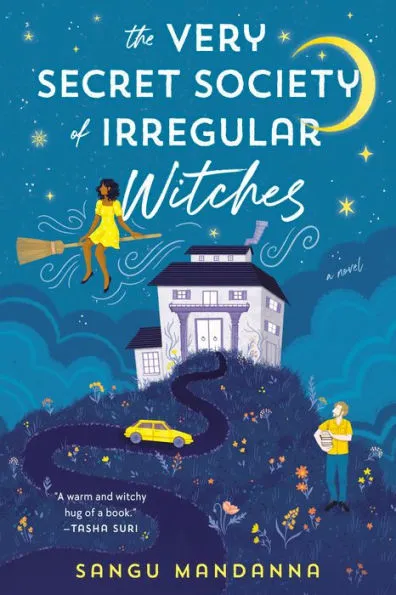 Mika Moon is a lot of things: an orphan, a YouTuber, a witch, but she has never been a teacher. When she receives an email asking her to teach three young witches, she thinks it must be a joke. On the off chance that it's not, she goes to the English countryside to see. She finds a house owned by a globetrotting witch and run by a nonmagical found family that just wants to raise the three orphan witches in their care. Mika can't say no. This is a cozy witchy fantasy romance for everyone who's discovered what it means to be less alone.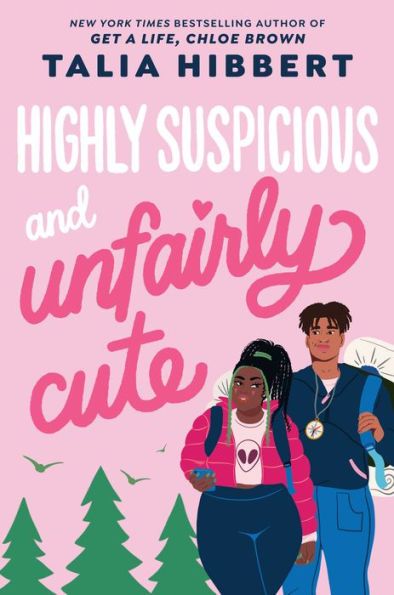 British teens go on a camping retreat to win a life-changing college scholarship and find love along the way. Football player Bradley manages his OCD and is at the top of his class. Celine, his academic rival and ex-best friend, is a brilliant conspiracy-theory influencer who has always dreamed of being a lawyer. She knows she needs a scholarship if she wants to achieve her dream but doesn't expect her ex-best friend to join her. Now they will have to work together if they want to achieve their dreams and maybe fall for each other in the process.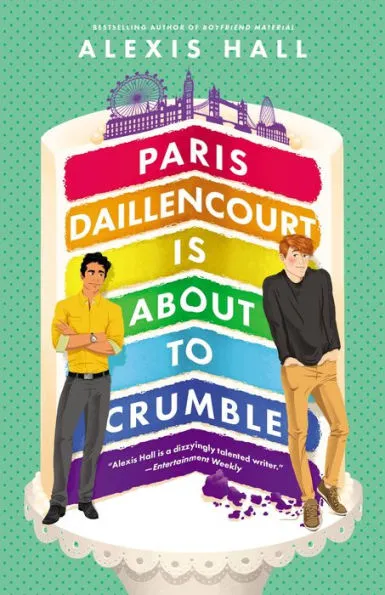 In this culinary romance novel, an anxious posh classicist competes on a British baking competition show and finds love along the way. Paris loves his cat, the classics, and baking, but is lacking any level of self-confidence, so his wonderfully bold roommate enters him in a televised baking competition. Now he's on a baking show and can't help but fall for his fellow contestant Tariq. Paris might just crumble under the pressure, but he also might be one step closer to learning how to really bake it in the world.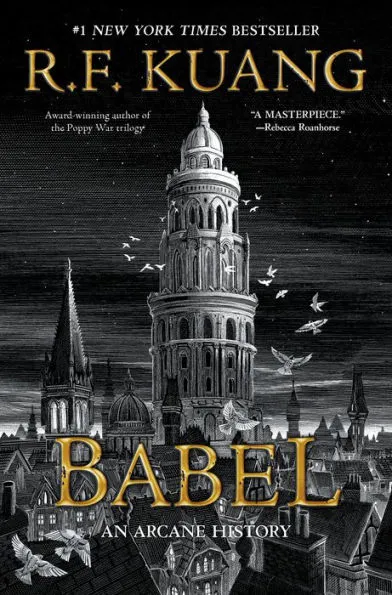 This is a dark academia staple that emphasizes the importance of unionization and decolonization. In an alternate version of mid-1800s England, the Cantonese orphan, Robin is adopted by an enigmatic translation professor who trains him to enroll in Oxford University's prestigious Royal Institute of Translation. The lost meaning between two translated words fuels the magic items that make the British empire a global superpower. Robin is stuck between following the path laid out for him by the world he was raised in and turning against that path to fight against imperial expansion.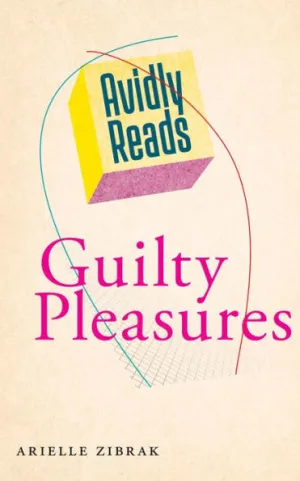 This literary nonfiction essay book questions what it means to love romance and other supposedly lowbrow, guilty, or trashy feminine fictions. She unpacks her feelings of growing up with feminine shame by looking at what makes something a guilty pleasure and how those works are looked at by society at large. It's a fun, funny, and well-informed look at romance for anyone looking for a bite-sized bit of cultural criticism.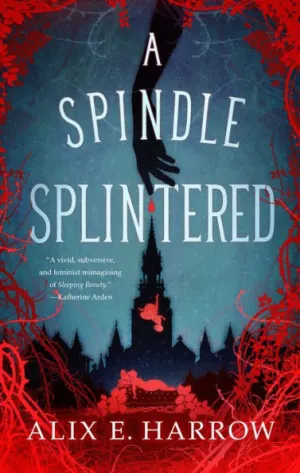 On Zinnia's 21st birthday, her biggest wish comes true. She pricks her finger on a spindle and falls into another world, one where sleeping beauty is real. Growing up with a rare medical condition, she always knew she would fall asleep one day and not wake up, so the fact that there was a princess who fell asleep and woke up again was amazing. Now she is a folklorist armed with the knowledge of the story she is trapped in and a phone that can still reach her best friend Charm. This sapphic portal fantasy novella questions what it means to accept your fate or challenge it entirely.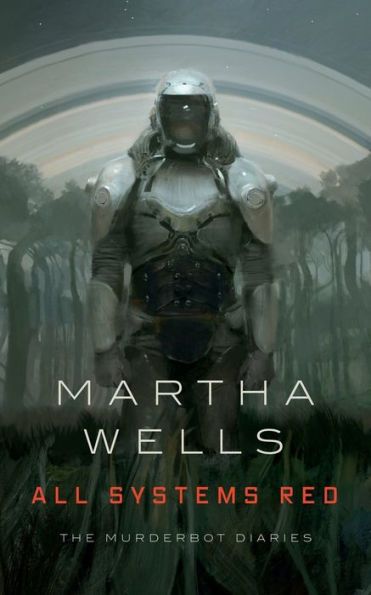 An AI science fiction novella that asks the question: what would happen if an AI murderbot gained sentience? The answer: they would really want to watch as many hours of soap operas and dramas as in-humanly possible. The first novella in the series follows murderbot as she saves a well-meaning team of scientists from a mysterious planetary threat.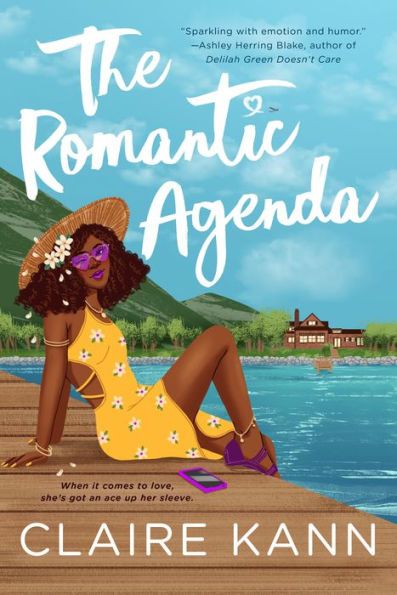 Asexual office manager and fashion influencer Joy has loved her best friend and boss Malcolm ever since they met at the A table for their college's LGBTQIA+ social. Malcolm has never felt the same way, but after his most recent breakup, Joy thinks that he is finally ready to see her a romantic partner. When he invites her to a getaway to meet his new romantic partner Summer, she knows she's missed her chance. But he's also invited Summer's best friend, Fox and he is willing to fake date her for their weekend away to make Malcolm jealous. Instead, it might just show Joy that Fox is the kind of romantic partner she wants in her life.