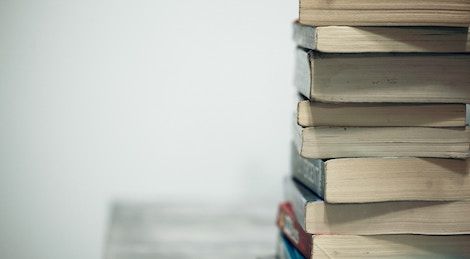 Critical Linking
Using Books to Measure Happiness Over 200 Years: Critical Linking, October 18, 2019
Critical Linking is a daily roundup of the most interesting bookish links from around the web sponsored by Moxie by Jennifer Mathieu, with Fierce Reads.

---
"A group of researchers has developed a creative new way to tackle this question. Starting from the premise that what we write reveals a lot about our underlying feelings, they analyzed millions of books published between 1820 and 2009 and used the words in them to measure changes in subjective well-being in four countries: the United States, the United Kingdom, Germany, and Italy. They chose that time period and those countries because we've got sufficiently rich data for them."
Wonder what a lifetime study of my gothic/British cozy/witchy/Latinx/magical realism/fantasy reading would say about my happiness.
---
"Studies have confirmed all these benefits, but it's not news that books are one of humanity's greatest technologies. Writers, thinkers, and storytellers of all stripes have known it for centuries, and found eloquent ways to express the joy and power of books.
The TED Ideas blog recent rounded up a few of these quotes from their speakers to get you fired up for reading not just this October but every month. Here is a small sample."
Kinda want to scandalize my grandmother and put that Philip Pullman quote on a t-shirt.
---
"Rolling Stone reports that the Bangor City Council unanimously confirmed the Kings' proposal to rezone the home — they have lived there for four decades, but have recently spent more time in their other residences due to privacy concerns — in order to house King's archives. According to the proposal, there will be appointments available to scholars who request to study the materials. Another home next door, which the Kings have owned since 2004, will hold up to five writers in residence at a time."
Hear that? It's the sound of a gagillion Stephen King fans booking flights to Maine.