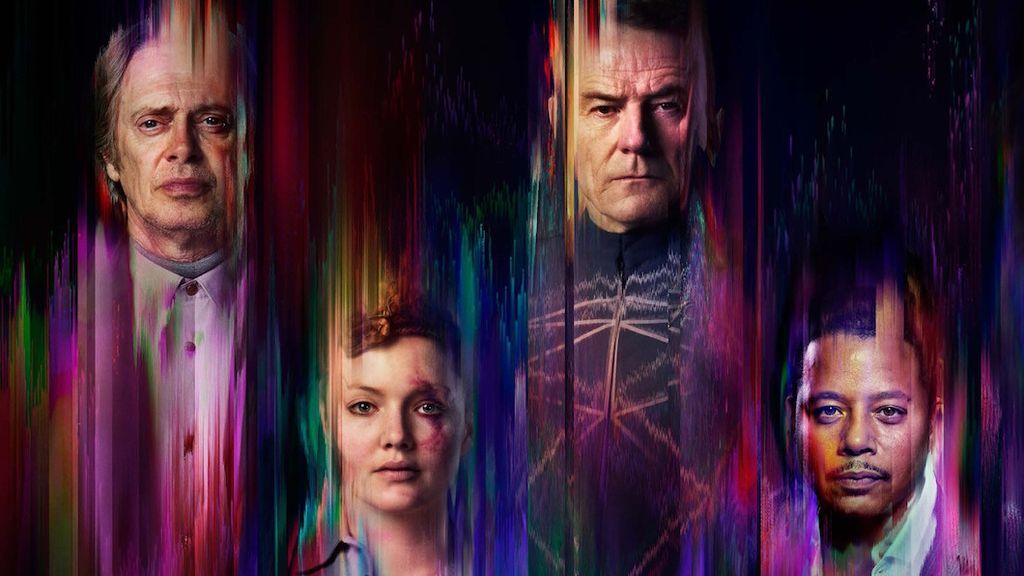 This content contains affiliate links. When you buy through these links, we may earn an affiliate commission.
Amazon is now streaming Philip K. Dick's Electric Dreams, a television anthology based on ten short stories by Philip K. Dick. The series was first shown in the UK last year, with a different story order. I'm using the order shown by Amazon. To confuse things even more, there is a book collection entitled Philip K. Dick's Electric Dreams containing the ten stories with even a different order, each with a brief introduction by its television show creator. Dick wrote 44 novels and roughly 121 short stories, so they could continue this television anthology for many seasons.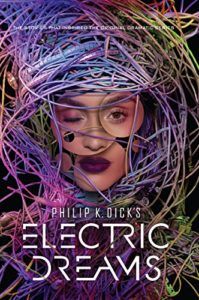 What I find fascinating is reading each story before viewing its television production. All ten stories were originally published in science fiction magazines from 1953 to 1955. Often the television production seems to use little from the original story other than its basic idea. At first, this bothered me, but then I got to thinking how both our culture and the nature of storytelling has evolved in the last sixty plus years.
Many of the television episodes substitute women characters for male characters from the short story. They also add sex scenes, LBGT characters, use language that was illegal in the 1950s, and provide visual settings that PKD would never have imagined because he never got to see decades of creative science fiction movie and television cinematography. Plus, we have over a half century of new science. For example, the solution for the televised version of "Autofac" involves computer technology that didn't exist when Dick wrote the story. The TV "Autofac" is more PKDish than the original print story.
Not only has filmmaking, story-telling, science, and science fiction evolved since Dick wrote his stories, PKD now has legions of creative admirers who rewrite and update his stories with thematic elements from his whole body of work. I felt "Human Is" was a more beautiful version of PKD's idea because of these added elements and their knowledge of PKD. However, I had hoped Electric Dreams would have been more faithful to PKD, and to the 1950s. Sure, there are versions of Hamlet and Great Expectations set in modern times, but don't they feel more existentially right when presented in their own times? I enjoy literary interpretations, but I also don't want to forget the original work.
I still think it's valuable to read the PKD stories. I like reading the original story before seeing its television production. I also love hearing the stories. The book edition of Philip K. Dick's Electric Dreams has an audio edition that uses multiple narrators. I find stories read by professional narrators to be the best way of experiencing a story closest to the author's intent. My inner reading voice just isn't as good compared to professionals.
There have been several editions of The Collected Short Stories of Philip K. Dick in five volumes, including an audiobook edition. Wikipedia has a comparison of the five volumes from three publishers. If you love Philip K. Dick's Electric Dreams and hope they put out more seasons in the future, you might want to track down the PKD's collected short stories. Currently, only The Collected Stories of Philip K. Dick Volume 4: The Minority Report is in paper print. All five volumes audio editions are available in Audible and other audio formats. Plus, the OOP paper editions are easily bought used.
Here are the ten short stories in the order they appeared on Amazon. Show titles, if different, are in parentheses. The Citadel volume number from The Collected Short Stories of Philip K. Dick is noted. And the source of the original magazine appearance is given with a link if it's available online. It's a real blast from the past to see how the story was presented in the 1950s, especially if it had illustrations.
"Exhibit Place" ("Real Life") #3 If, August 1954
"Autofac" #4 Galaxy Science Fiction, November 1955
"Human Is" #2 Startling Stories, Winter 1955
"Sales Pitch" ("Crazy Demand") #3 Future Science Fiction, June 1954
"The Hood Maker" #2 Imagination, June 1955
"Foster, You're Dead" ("Safe and Sound") #3 Star Science Fiction 3
"The Father-Thing" ("The Father Thing") #3 F&SF, December 1954
"Impossible Planet" #2 Imagination, October 1953
"The Commuter" #2 Amazing Stories, August 1953
"The Hanging Stranger" ("Kill All Others") #3 Science Fiction Adventures, December 1953