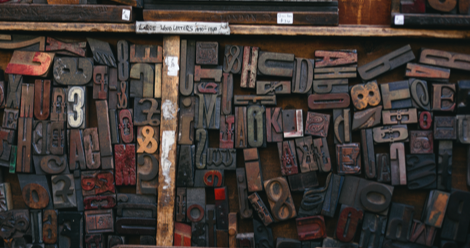 Lists
Upcoming Releases from My Favorite Small Presses
This content contains affiliate links. When you buy through these links, we may earn an affiliate commission.
Things that I love about small presses: they're picky about what they publish, the books almost always have great covers, they're generally short books (not always, but mostly), they usually get released as paperbacks, and they publish a good amount of books in translation. The books some small presses publish won't appeal to everyone, but I love reading fresh voices that focus on the craft of writing, and aren't afraid to take risks and be subversive.
Although I've read a fair amount of books from small presses, I still feel like a novice. I'm constantly finding new titles from new publishers that I'd never heard of before, which is a treat, and I'm not complaining, but I feel really behind on my reading. August, September, and October all have great releases coming out from CoffeeHouse Press, Counterpoint, Two Dollar Radio, Akashic Books, Grove Atlantic, New Directions, Open Letters Books, Tin House Books, Europa Editions, Copper Canyon Press, Dzanc Books, and Milkweed Editions. Although I like to treasure these books and keep them secret; I'm willing to share my TBR list.
Here are the books on my TBR list for August, September, and October:
August
This is a poetry collection about the Columbine shooting. Experienced tragedy is hard to transfer into words. It's hard to understand the fear, horror, and the lingering effects of trauma through prose; poetry might be the remedy for this. I've never read Kelly Forsythe, but when I read about this collection, I instantly knew I'd have to read it.
I was ensnared by the title. This is a story about a young girl living in West Africa whose life is normal until tragedy befalls the family and her father decides to leave her as a sacrifice in a religious shrine. Eventually rescued, the girl must come to terms with her past, and discover the secrets of her family. I can't wait to read this book, even though I'm very worried about what happens to the girl when she's in the shrine; maybe some triggers here.
This novel is set in Northern Mexico and involves an ex-cop who was pushed out of the force because of corruption and the drug cartels. Now, years later, he's employed by a rich business man whose daughter is missing, and needs his help finding her. I've been reading a lot of books set in Mexico and can't wait to read a mystery set in the country. Also, I just read a book about the Central American cartels, and I wonder if Los Zetas (drug cartel in Mexico) will be featured in this book. I love when my nonfiction and fiction reading converges.
September
A Category 5 tornado turns one family's world upside down. After the tornado, the family home and farm are destroyed, and the McCloud girls get national media attention, which causes tension with their older brother Tucker. Tucker disappears, only to show up three years later, injured from an explosion at a cosmetics factory outside town. The youngest sister, Cora, enthralled with Tucker's charisma, decides to accompany her brother on a cross-country road trip to do battle on the world. This book sounds great, and has me hoping it was be like Hannah Tinti's The Twelve Lives of Samuel Hawley or Jordan Harper's She Rides Shotgun.
I think this is a book where the dogs are the villains. I love dogs, but I'd like to read a book where the dog is the villain. Dogs always get the "good boy" character arc. It's unfair to the animal kingdom. Snakes, sharks, even cats get a bad rap. I was reminded of Mikhail Bulgakov while reading the synopsis for this book. Very exciting.
I love reading books in translation because I love to hear different perspectives about the world. I find the American version lacking, and we all have a tendency to shout our opinions without hearing the nuisance to every perspective and issue. I love reading Svetlana Alexievich's oral histories, because I feel like I'm truly immersed within the mind of Russia. American Fictionary follows a similar path, first published in 1993, this is Dubravka Ugresic's perspective of American life from the eyes of an author who was born and raised in Yugoslavia in a time of war.
Two Dollar Radio is my favorite, but that's a biased opinion because I'm from Ohio, and their headquarters is in Columbus. But I also love this publisher because their books are deeply weird and unconventional. This book is said to have a "sinister sense of humor." It is about a fractured family, featuring two sisters, a mother in a mental hospital, and an estranged father who is forced to take the girls after their mother, Marianne, tries to hang herself in the living room.
October
One of my most anticipated books of the year. I haven't read it yet, because I want to wait until I have some time off so I can sit down and be completely immersed in Fuller's writing. It's about a couple who is spending the summer of 1969 in an old English manor. The couple is living in the rooms below Frances Jellicoe's room. Francis finds a peephole in the floor of her bathroom that she uses to spy on the couple. I've heard this book compared to Shirley Jackson's The Haunting of Hill House, so I assume Frances is like Eleanor? Can't wait, can't wait, can't wait to read this book!
It starts with a woman lost in the mountains of Norway, and then we learn what led her to the mountain. "Jane Ashland, we soon discover, is a novelist with a bad case of writer's block—she had come to Norway to seek out distant relatives and family history, but when her trip went awry, she tethered herself to a zoologist she met by chance on the plane, joining him on a trek to see the musk oxen of the Dovrefjell mountain range." Nicolai Houm is a Norwegian author and this was translated.
From the reviews, her writing has been called: omnisexual, visceral, cinematic, and like "David Lynch at his most Guignol" (from Times Literary Supplement). Things to Make and Break is a short story collection that I can't wait to read.
I love when I can find children's literature in translation. One of the reviews said this book belongs on the "same shelf as Harry Potter," but they say that about all children's fantasy, so who knows. The plot: "Long ago, following a cataclysm called 'The Rupture', the world was shattered into floating celestial islands, known as Arks. Ophelia lives on Anima, an Ark where objects have souls. Ophelia hides two powers: the ability to read their past and their owners, and the ability to travel through mirrors. When she is promised to marry her, the young woman must leave her fiancé to Citaceleste, the floating capital of a distant Ark. Why has she been chosen? Why must she hide her true identity?"
I love Copper Canyon's poetry. I had stopped imagining myself to be a poetry reader until I read Night Sky With Exit Wounds a few years ago, and rediscovered the part of my brain that had laid dormant since adolescence. Sherman Bitsui's collection is about Navajo tradition and is described as: "Fluidly shape-shifting and captured by language that functions like a moving camera, Dissolve is urban and rural, past and present in the haze of the reservation." Tishani Doshi is an Indian poet and her collection is about violence against women.
This book had blurbs from Anthony Marra, Lauren Groff, Laura van den Berg, and Jeff VanderMeer, which caught my attention. It is: "In luminous, vivid, searingly honest prose, the stories in White Dancing Elephants center on the experiences of diverse women of color—cunning, bold, and resolute—facing sexual harassment and racial violence, as well as the violence women inflict upon each other."
A look at the concept of "hearth and home" and what that means in a time of immigration crisis and climate change. This is an anthology that contains contributions from Terry Tempest Williams, Bill McKibben, and Chigozie Obioma.
First, it's the title. Then, it's the blurb from Kelly Link and Samantha Hunt. Last, the synopsis (this books sounds amazing): [The young protagonist is on her way to a school where it's said her stutter can be cured, but…] "Pioneering the field of necrophysics, the Headmistress harnesses the 'gift' she and her students possess. Through their stutters, together they have the ability to channel ghostly voices communicating from the land of the dead, a realm the Headmistress herself visits at will. Things change for the school and the Headmistress when a student disappears, attracting attention from parents and police alike."
Autumnal reading is the best kind of reading. It's a good time to wrap up with a warm blanket in a cozy corner of a couch with a good book, and spend the day reading. I can't wait to read all of these books!