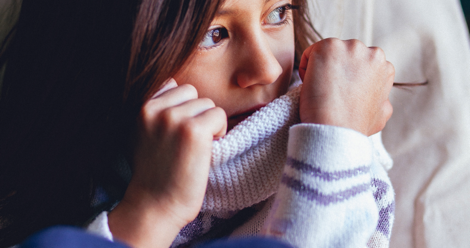 This content contains affiliate links. When you buy through these links, we may earn an affiliate commission.
The days are growing short; the nights, cold. I'm stocking up on books for the inevitable week when I decide to decline all invitations and stay blanket-burritoed on the couch. Your part of the world may not get as cold as mine—you may be the one of the lucky ones headed into summer right now—but these upcoming manga releases have you covered whether you want something cute, cozy, or chilling.
Cute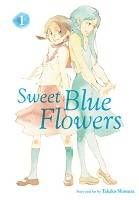 Sweet Blue Flowers, Vol. 1 by Takao Shimura (VIZ, September 19)
The last year has seen a glut of fun yuri (lesbian romance) manga, culminating in VIZ's publication of the classic Sweet Blue Flowers. Fumi is navigating high school as a closeted lesbian, watching her first love get married to a man and desperate for a way to explain her pain to her closest friend. Shimura's art is deceptively simple but emotive. (Also be sure to check out Shimura's essential Wandering Son, a slow-moving but wise tale of two transgender preteens; the first eight volumes are available in English from Fantagraphics.)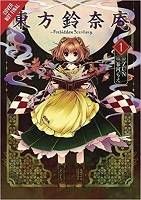 Forbidden Scrollery, Vol. 1, story by ZUN and art by Moe Harukawa (Yen Press, November 14)
Kosuzu Mootori can translate any book that she touches…including the dangerous, powerful volumes in the titular library. This looks less like a grim fantasy and more like cute magical girls reading books, though manga has been known to combine those two things in startling ways.
Cozy
A Bride's Story, Vol. 9 by Kaoru Mori (Yen Press, September 26)
I prefer to use this column to spotlight upcoming series rather than advertise for my old faves, but A Bride's Story is the eternal exception: YOU SHOULD BE READING IT. I've yet to come across another series in Japanese or American comics quite like this one. It's set in nineteenth-century Central Asia, for one thing. And it's about an arranged marriage between a twenty-year-old woman and a twelve-year-old boy that manages to not be gross by—gasp—allowing its characters to treat each other with respect. Plus, the art is impeccably researched and breathtakingly executed.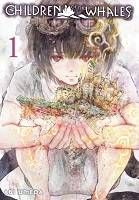 Children of the Whales, Vol. 1 by Abi Umeda (VIZ, November 21)
An intricate fantasy in the vein of Nausicaa of the Valley of the Wind, Children of the Whales opens with Chakuro chronicling the culture of his people and their home on the Mud Whale. When the arrival of a young outsider disrupts their lives, Chakuro's community may be drawn into increasing conflict with both the outside world and the nature of the magic that some of their members wield.
Chilling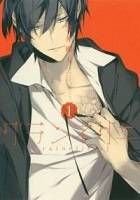 Graineliers, Vol. 1 by Rihito Takarai (Yen Press, November 14)
What…is this? How do you pronounce "Graineliers"? This is supposed to be a manga about growing supernaturally powerful seeds, so what's disfiguring that young man's chest? Who is he? I know nothing, and in today's hyperconnected society, that's a refreshing feeling.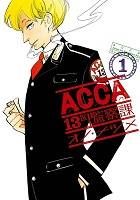 ACCA:13, Vol. 1 by Natsume Ono (Yen Press, November 14)
Natsume Ono has a unique and fascinating art style: it's unmistakably manga, but her lean, heavy-lidded characters, rendered in thick inkwork, remind me of Western alternative comics. It's the perfect style for a tale of intrigue in the alternate-fantasy kingdom of Dowa, where Jean Otus is a higher-up in the ACCA inspection agency, responsible for monitoring all civilian government agencies…and a possible coup d'etat. Good for fans of Amberlough or Lupin III.
Save