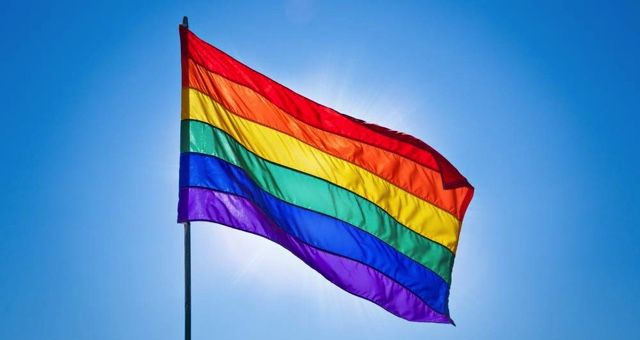 LGBTQ
11 Upcoming LGBTQ Books to Preorder During Pride Month
This content contains affiliate links. When you buy through these links, we may earn an affiliate commission.
This June marks the 50th anniversary of the Stonewall riots, giving Pride Month revelers an extra reason to be loud and proud. The folks here at Book Riot love a riot and any good reason to shout about queer stuff. In addition to attending your local pride events, volunteering at LGBTQ non-profits, and supporting visibility by covering yourself in rainbows and glitter, you can also show your pride by preordering these upcoming LGBTQ books.
Preordering is one of the best ways to support authors, as they count toward first week sales and can help build excitement for a new book. It's also a fun way to surprise yourself with a book you forgot you bought, and who doesn't love surprise book mail? So preorder one of these titles today to show your support of LGBTQ writers and creators.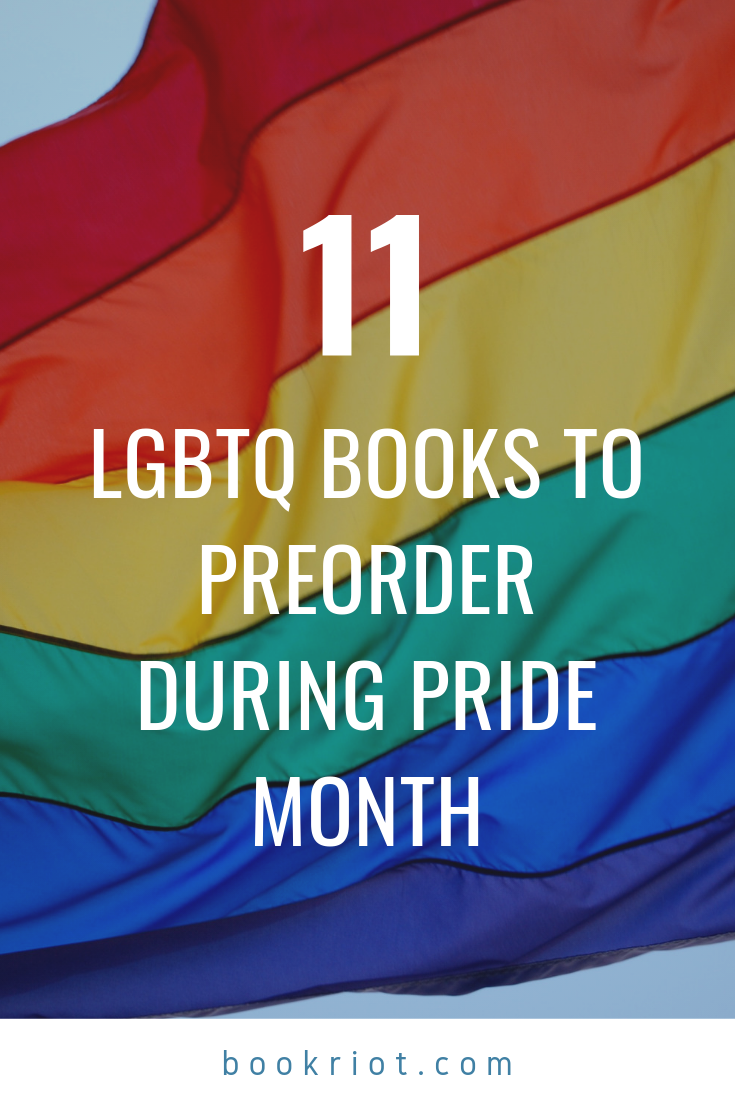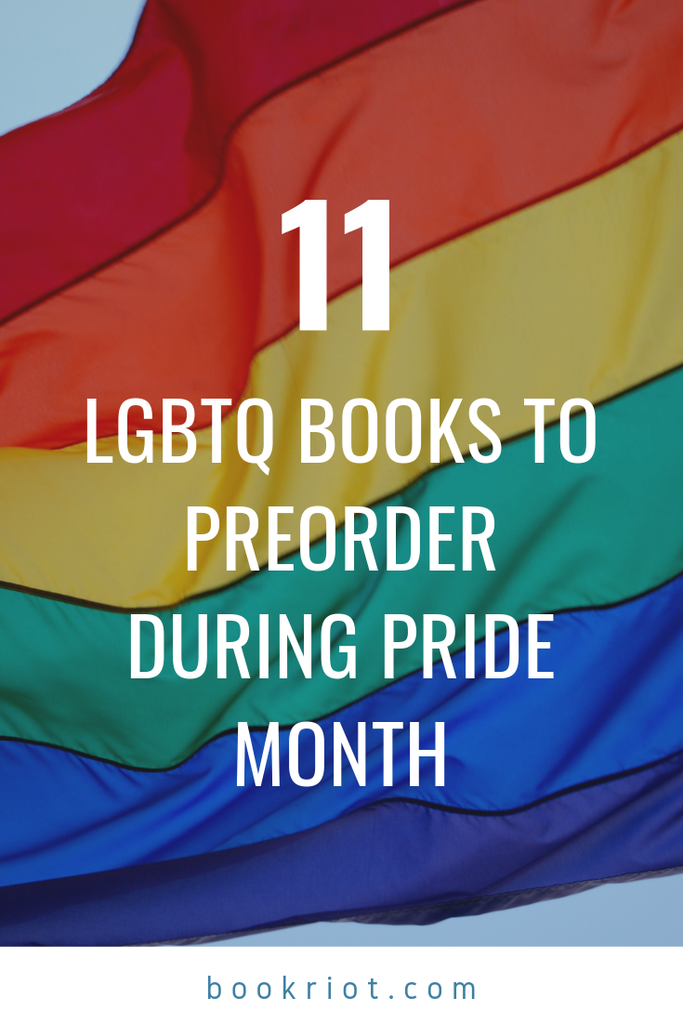 Did you know that autistic people are statistically more likely to identify outside of traditional gender and sexuality labels? That's why intersectional stories like this are crucial. In this memoir, Laura Kate Dale unpacks how her identity as a gay autistic trans woman affected her childhood and personal experiences. With both honesty and a sense of humor, this book is for anyone who has ever felt like they didn't fit in.
The Black Flamingo by Dean Atta (August 8, Hodder Children's Books)
This YA novel in verse is a delightful and fabulous coming-of-age story. The protagonist is a mixed-race queer teen trying to find his place in the world. When he discovers a talent and passion for performing in drag, he learns to embrace and celebrate his uniqueness. It's a drag queen origin story that's beautiful, sharp, bold, and utterly original.
This collection reflects on what love means to trans and nonbinary people, and through these stories, acknowledges the humanity of trans people and their right to love and be loved. The love discussed in this book is more than just romantic love; it also delves into familial love, friendship love, spiritual, and self-love. The stories are both radical and fundamental, centralizing love as a deeply human experience.
Cantoras by Carolina de Robertis (September 3, Knopf)
Set in 1970s Uruguay, Cantoras is a stunning tribute to queer communities. In this book, the Uruguayan military government is a ruthless force, and homosexuality is dangerous. But five women are determined to create their own sanctuary on an isolated cape. Over the years, they fight for their right to authenticity and love, and they return again and again to their chosen community.
Pet by Akwaeke Emezi (September 10, Random House Children's)
This YA fantasy by the acclaimed writer of Freshwater is an imaginative take on ignoring inconvenient truths. In the town of Lucille, adults have convinced the children that monsters no longer exist there. But when Jam finds that monsters are alive and well, she wonders: How can you save the world from monsters when all of the adults are in denial about their existence?
Red at the Bone by Jacqueline Woodson (September 17, Riverhead Books)
Award-winning author Jacqueline Woodson is known for stunning works about adolescence like Brown Girl Dreaming and Another Brooklyn. Her newest novel follows two very different families brought together by an unexpected pregnancy. Red at the Bone explores the long-lasting effects of decisions made by young people before they've had a chance to figure out who they want to be. And in true Woodson fashion, it's also about so much more: identity, sexuality, race, gentrification, class, and ambition.
High School by Tegan Quin and Sara Quin (September 24, Simon & Schuster)
Many a young queer spent their angsty coming out days belting along to iconic identical twin musicians Tegan and Sara. In this new coming-of-age memoir, the duo explores their tumultuous formative years of finding their musical voice, identity, and sexuality. Whether or not you're a fan of their music, it's a poignant and revelatory story of first loves and first songs you're sure to love.
In this haunting memoir, award-winning poet Saeed Jones blends poetry and prose to explore growing up as a young black gay man in the South. Of course, it's that and so much more. It's also a love letter to his single mother, a story of fighting for space to be yourself, and a criticism of a society that gives men so little room to explore their sexuality.
Bury the Lede by Gaby Dunn and Claire Roe (October 8, Boom! Studios)
Queer mystery comics? Sign me up! Madison is fresh out of college when she lands an internship at a prestigious Boston newspaper. But between fetching coffee and following orders, she finds herself following a police scanner call to a grisly crime scene. There, she finds a socialite covered in blood who is being arrested for the murder of her whole family. And there's something about her that Madison can't get out of her head.
A Wild and Precious Life by Edie Windsor and Joshua Lyon (October 8, St. Martin's Press)
Edie Windsor became a national icon when she sued the U.S. government to recognize her marriage to her partner of more than 40 years, Thea Spyer. The case, United States v. Windsor, eventually went to the Supreme Court and struck down the Defense of Marriage Act. She began writing this memoir before her death in 2017 to tell the story of gay life in 1950s and '60s New York, her love story with Thea, and her lifetime of activism.
Find Me by André Aciman (October 29, Farrar, Straus and Giroux)
Everyone was talking about Call Me By Your Name after the critically acclaimed movie based on the book came out early last year. Next, everyone will be talking about the anticipated sequel, Find Me. Set some years after the original novel, it follows Elio, now a classical pianist living in Rome, while also revealing more about his father Samuel as he visits Elio and has a life-changing chance encounter.
---
We hope you enjoyed learning about these upcoming LGBTQ books and even found a few to preorder. What books are you reading to celebrate Pride Month? Tell us in the comments! And check out more LGBTQ book coverage from Book Riot here.