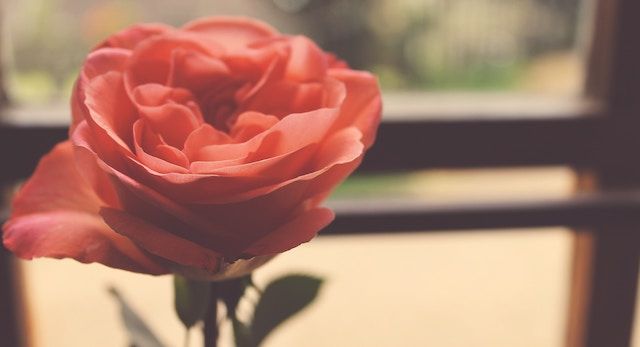 This content contains affiliate links. When you buy through these links, we may earn an affiliate commission.
As someone who's been reading historical romance for nearly half my life, it's true that many of them blur into each other. You know what I mean: they have the generic Regency setting, generic rake hero, generic wallflower heroine. It takes a special author to cook these stale ingredients into an exciting new dish, and many don't succeed. But! In my travels, I've also come across some wonderful, truly unusual historical romances which deserve special recognition.
Below are 24 books which, by virtue of their plot, characters, or setting, stand out from the crowd.
24 Unusual Historical Romances
1. Morganna by Jackie Ivie
Ever since the massacre of her clan when she was a child, Morganna KilCreggar has wandered disguised as a boy. She has only one goal: to take revenge on the FitzHughs who murdered her family. Nothing else matters, and she is perfectly willing to expend her own life in the pursuit of this aim. But then she comes across charming, light-hearted Zander FitzHugh, who forces her to be his squire, and things become a lot more complicated than she was anticipating.
Also known by the title Lady of the Knight, I'm starting you guys out strong with one of the most uniquely tortured heroines I've ever encountered. Her appearance is unapologetically masculine – she's tall and bony, which is why she gets away with her disguise for so long. Morganna is also totally not one of those people who immediately forgets her mission because of a man. Her emotional thawing is gradual and believable – a real pleasure to watch. Plus, did I mention this is set in 14th century Scotland? There's a strong historical element with the presence of Robert the Bruce as a character.
Frederica Marshall is one of the early suffragettes. Owner of a successful all-women newspaper, she campaigns to prove to 1877 society that equal rights is something that can and should happen. But when a man whom she once spurned tries to shut down her efforts, she must enlist the help of his brother – aristocratic forger and scoundrel Edward Clark – to keep her campaign alive.
This is a wonderful blend of romance and historical focus on the struggle for women's rights. I go to Newnham College, which is very strongly connected to the issue of female suffrage, and it was great to read a historical romance where Votes for Women is an integral part of the plot. There's also a sweet F/F side romance!
Merlin Lambourne is an eccentric genius – and possibly the only hope England has of defeating Napoleon. When Ransom, Lord Falconer arrives to meet the reclusive inventor, he's stunned to discover that it's a beautiful woman. But he's nonetheless smitten…even if Merlin's quirkiness tests him at every turn.
This is a slightly odd book, but undeniably wonderful. Merlin is a highly unconventional heroine: extremely intelligent and obsessed with her work, but very sweet. Ransom is dictatorial and autocratic on the outside, with his own core of sweetness under it. Their clash of wills leads to many humorous moments, and their love for each other might be atypical but it's delightful.
As a black woman in the court of 16th century monarch James IV of Scotland, Agnes Moor knows she is an 'exotic.' When the king makes a kiss from her the prize in a tourney, the mysterious Wild Knight is determined that he will be the winner.
This is a fairly short novella, but worth reading for its depiction of an early modern woman of colour. Yes, they existed! She also isn't a virgin, another unusual aspect to this book.
The bastard daughter of an innkeeper, Felicia knows she is destined for an uneventful life. But then she catches the eye of the Duke of Cabria – cruel, spiteful, and utterly obsessed with her – and becomes his mistress. Her life is suddenly anything but uneventful as she enters the violent politics of Renaissance Italy.
YOU GUYS, THIS BOOK IS INCREDIBLE. It's told (unusually) in first person, and the setting is so lushly described that I genuinely felt like I was there in 1605. It's stifling, but in the best way. If you want to enter the world of the Borgias and Medicis, this is the book to read. The silver devil himself is also a completely unique character, but probably the truest representation of a Machiavellian antihero in fiction. Warning: it was published in 1978, so there are bodice ripper elements. Denys also has another book, The Flesh and the Devil, uniquely set in the 17th-century Spanish court. Tragically, she died in a car crash in the mid-'80s, so these are her only two books. Savour them.
6. Butterfly Swords (Tang Dynasty #1) by Jeannie Lin
Princess Ai Lee is forced to flee home before her wedding, armed only with a pair of delicate butterfly swords. When she comes across Ryam, a jaded blue-eyed warrior, she hires him to help her get back to her family and warn them of the impending danger.
Set during the infamous Tang Dynasty of China, this book features a sweet romance against a backdrop of intrigue and plotting royalty.
Caustic, dashing Cavalier commander Justin Ambrose is posted to Bunbury in Oxfordshire to cool his heels after insulting one of the King's favourites. He expects to be bored stiff. But he didn't count on meeting Abby, sister of a fanatical Roundhead, whose gentleness slowly begins to touch his heart.
What we have here is a long, slow-burn-yet-sexy romance set in 1644, during the Civil War. There are shades of Romeo and Juliet with the whole Cavalier vs Roundhead conflict. The book is strong on the historical detail, which is AWESOME because not many stories are set during the 17th century! Riley also has other unusual historical romances in this period.
Louisa Cantwell is a mercenary. The daughter of a fortune hunter and his impoverished bride, she completely plans to marry for money and she's not shy about it. Enter Felix, Lord Rivendale. Under a veneer of good-natured idiocy lies a master manipulator who does not intend to let the most interesting woman he's ever met out of his grasp.
The setting of Victorian England is nothing special, but the characters are wonderful. Louisa is a perfectly ordinary heroine without either impressive looks or impressive brains. But her willpower and determination are what endear her to Felix, who's sort of an antihero and an arsehole but a very enjoyable one.
9. The Devil's Delilah (Regency Noblemen #2) by Loretta Chase
In the eyes of the town, Delilah Desmond is the devil's daughter. Her father is the sort of criminally wicked rake we love reading about in other books, and it was great to see the kind of children a man like that would raise (think Lisa Klepyas's Devil's Daughter, where we got to see Sebastian as a dad). Her father's character is basically the whole reason this book is on this list. Delilah is vivacious, slightly materialistic, and quite willing to pull a pistol on anyone who rubs her the wrong way. Meanwhile, inoffensive beta hero Jack Langdon stumbles into her path of destruction…
10. Jezebel by Koko Brown
Celeste Newsome is a notorious girl. A dancer in 1938 New York, she uses men and alcohol to numb her demons. Then along comes Shane Brennan, a prizefighter determined to get under her defenses.
This book, as well as being a cute romance, was a very interesting look at the racial situation of the time. Celeste is black while Shane is white, and his attempts to bring her to 'white-only' establishments open his eyes to what life is like for her.
This looks like an average Regency noble, complete with duke, but…it has the wackiest plot ever. Unusual historical romances, here I come!
Jeremy Maubrey, tenth Duke of Ainsley, wakes up one morning feeling curiously itchy down there. To his horror, he discovers someone has shaved him and given him a mortifying tattoo. He won't rest until he finds the culprit – who turns out to be a delightful young woman named Prudence Haversham, who actually meant to tattoo the previous duke as revenge. Oops?
A pair of English women hire Najja, an African assassin, to protect them. In the course of her duties she meets Colin Faulkner, Earl of Clifton. But they can never be together, because the year is 1811, and an entire continent – plus her loyalty to her father – lie between them.
Najja is a great heroine, and Burke writes some excellent sexual tension between her and Colin. The entire concept of her training and occupation makes this one of the more unusual historical romances!
Victorian rat-catcher Mick Tremore might be handsome, but it isn't his looks Lady Edwina Bollash is interested in. No, as a philologist, she's fascinated by his distinctly lower-class diction and Cornish accent. A wager presents itself. In six weeks, can she turn a poor working man into one who passes for a viscount?
This reverse twist on the Pygmalion story is carried off by the heroine who (having fallen on hard times) works as a linguist, as well as the refreshingly non-tortured hero. Ivory doesn't skim over the grim realities of working-class life in the 1890s.
14. Forbidden (Old West #1) by Beverly Jenkins
Rhine Fontaine is a successful saloon owner with political aspirations. But he has a huge secret: he's actually biracial, with a black slave mother. He's been passing as white and is even engaged to a wealthy white woman. There's no way he can risk everything he's built up for Eddy, a young black woman he saves from death in the desert.
The setting totally makes the book. It's 1870 Nevada, and there's a lot of discussion about the black/white dynamics now that the Civil War is over. The book also explores, in great depth, the implications of Rhine's decision to pass as white (for both himself and the black community). A great addition to the world of unusual historical romances!
Lily was 12 years old when the Sharpe gang murdered her parents and adopted her. She's spent the last 12 years being a criminal, as bad as any in the gang. But she's never forgotten what they did to her, and not even her marriage to Texas Sharpe – sweet-souled son of their charismatic leader – made her forgo her revenge. It's too bad the man she left for dead is determined not to let her go.
The heroine of this Western is very similar to Morganna (first book in this list). Both are intensely reserved, struggle with expressing their emotions, and end up with charming heroes strong enough to withstand their ice. Lily is a lot more ruthless though. On more than one occasion she proves herself willing to murder those she loves, and it's a long while before she comes to terms with the atrocities which were done to her. In terms of unusual historical romances, you don't get much more unique than this.
16. What The Parrot Saw (High Seas #4) by Darlene Marshall
Captain Mattie St Armand is not just a woman: she's the biracial bastard daughter of a pirate and a freedwoman, so she needs a naïve white man to help deflect the authorities while she smuggles slaves from Florida to freedom in the Bahamas. This is where Oliver Woodruff comes in. A naïve white man who needs rescuing from a whorehouse, he's the perfect man for her job.
Although the novel is set in a fairly standard 1839, it's filled with subtle humour and intriguing characters. Oliver is a beta male while Mattie is decidedly an alpha.
This one interweaves three separate romances, in two different periods. First we have Peggy Grahame, a 17-year-old girl who goes to live with her uncle Enos. It soon transpires that her house is filled with the ghosts of her Colonial ancestors. As they relate to her their own humorous, frustrating and romantic life stories, Peggy develops a flirtation with a local scholar against whom her uncle has a mysterious grudge.
With a publication date of 1958, this is the second-oldest book on my list and one of the absolute best. It's YA, but the characters are so vivid and their banter so sizzling that it's better than many adult romances. My personal favourite character is Barbara Grahame (one of Peggy's ancestors) who has an awesome cat-and-mouse relationship with a wickedly humorous enemy English soldier. I only wish this book were longer! Pope's other book, The Perilous Gard, also deserves your attention. It's a retelling of the ballad of Tam Lin set in 1558 under the reign of Mary I. One of the most unusual historical romances out there!
18. Uncommon Vows (Bride #1) by Mary Jo Putney
Lady Meriel de Vere is a noble-born Norman, but circumstances force her into pretending to be a Welsh commoner. All the better for Adrian, Earl of Shropshire. A onetime monk, he brings her to his castle and imprisons her until she agrees to be his mistress. Nor is he above taking advantage of a fortuitous bout of amnesia on her part.
The writing in this book is gorgeously poetic – my description really doesn't do the plot or characters justice. It takes place during the 12th century Anarchy, the period of English civil strife when Matilda battled Stephen for the crown. There are some great tidbits about that. Adrian is a very interesting character: he's tormented by lust, but also by an extreme religiosity, which is woven into the fabric of his personality. Trigger warnings for attempted rape scenes.
19. Behold, Here's Poison (Inspectors Hannasyde & Hemingway #2) by Georgette Heyer
When the unpopular businessman Gregory Matthews suddenly dies, the police immediately suspect his whole family. Chief among the suspects is Randall, an amiable, elegant snake. But he's not going to prison – not if his cousin Stella has anything to say about it.
Okay, let me explain my choice here. This wouldn't have been a historical to Heyer herself – it's one of her contemporary detective stories. But the 1930s life it depicts is definitely long gone, so I feel confident in including here. The romance is between first cousins, but again, 1930s! Randall is an extremely underrated Heyer hero, and he's absolutely one of my favourites. Although the book is more murder mystery than anything else, the romance is satisfying enough and it's a must-read for Heyer/Christie fans. I'd also like to give a shoutout to Cotillion here, for its unconventional approach to romantic heroes.
Felicite lives in New Orleans, a tense place to be while the France is transferring its colony Louisiana to Spain (1770s). The Frenchmen living there feel that their motherland has betrayed them, and tempers are running high. When the Spanish authorities arrest Felicite's father, she agrees to become the mistress of Irish mercenary Captain Morgan McCormack to free him.
This is excellent historical fiction, perhaps even better than it is historical romance. The setting is relatively usual, and Blake has meticulously researched the topic – she makes it obvious that she knows her stuff here.
21. The Conqueror (deWarenne Dynasty #1) by Brenda Joyce
As a Saxon, Ceidre is determined to resist the invasion of the Normans under William the Conqueror. Most offensive among them is Rolfe, a lord who gains ownership of Ceidre's family castle in return for his good service. When her rebel brothers ask her to spy for them, she realises that establishing herself as Rolfe's mistress will be the easiest way to do so – even if she is, against her will, falling in love with him.
This book doesn't try to gloss over some of the realities of 11th century life; both Ceidre and Rolfe are in marriages of convenience to other people, and he has many illegitimate sons he cheerfully abandons in Normandy. But despite all that, I honestly did feel the love between them, and I liked that it wasn't crazily anachronistic. I'd also like to draw your attention to Joyce's novel The Game, featuring a romance between an Elizabethan pirate and an Irish loyalist noblewoman.
Caitlin Randal is a passionate Scotswoman, dedicated to the Highlands she was raised in. Her (very) distant cousin Iain, Lord Randal could not be more different: he's a sophisticated, urbane Englishman who treats Scotland as basically just a hunting box, although his ancestry stems from there too. But when they're forced to marry each other, he discovers quickly that there's nothing sophisticated and urbane about the way he loves her. Too bad the only thing she'll ever love is Scotland…
Although this is technically just a Regency novel, its location in the Highlands really brings Scotland to life. Very few other books are so intrinsically connected to a place like this one is. There's also a heart-wrenchingly doomed love between a gay man and the oblivious object of his affections, who is straight. Thornton has some wonderful historical romances (my favourites are To Love an Earl and Dangerous to Kiss) and the emotion and sensuality in them always bowl me over.
India, 1857: Englishwoman Emmaline Martin is falling in love with Julian Sinclair, the future Duke of Auburn. In India, they call him a traitor. In London, they think him a savage. His multi-ethnic heritage makes him struggle to fit into either world, and it's only with Emmaline that he feels whole. But when India erupts in rebellion, it tears the lovers apart, and their reunion in England four years later is filled with betrayal and heartbreak.
The Duke of Shadows is not just noteworthy for its in-depth look at India under the British Raj (though it does a great job at that). It's also absolutely brimming with emotion – it's so well-written that I find reading some parts of it physically painful, because of how much it affects me.
Niall, Lord Trevallyan is an Anglo-Irish aristocrat in Ireland during the time of the Protestant Ascendancy. Tragedy dogs his life; he leaves behind him a trail of dead wives and children. Then he falls in love with Ravenna, a stubborn young woman 20 years his junior.
The characters in this one are passable at best, but I do love the backdrop. It takes a good look at the conflict between the Ascendant English aristocrats, many of whom oppressed their native Irish dependents, and the Irish loyalists who strove to eject the English. I also recommend McKinney's Lions and Lace, which takes place in New York during the Gilded Age.
Editor's note: this post previously contained 25 books–we have removed one since learning one of the main characters is an ex-Nazi. The editorial staff did not catch its inclusion, and we apologize for that and for any harm its inclusion caused.
Which unusual historical romances have you read? I need more recs – I know I've left a ton of options off this list! I also have for you this list of great Regency romances.