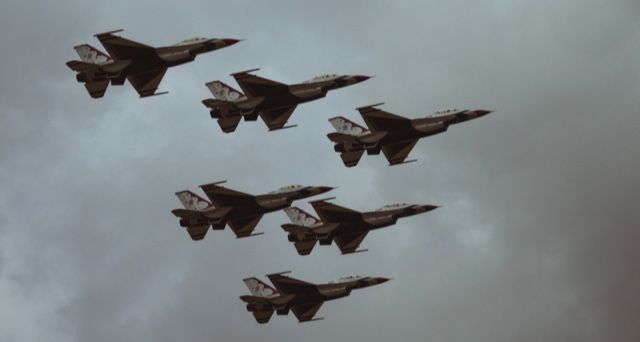 Nonfiction
8 Stories of Unsung Heroes of World War II
This list of nonfiction books about unsung heroes of World War II is sponsored by the Magnetic Imprint of Lion Forge.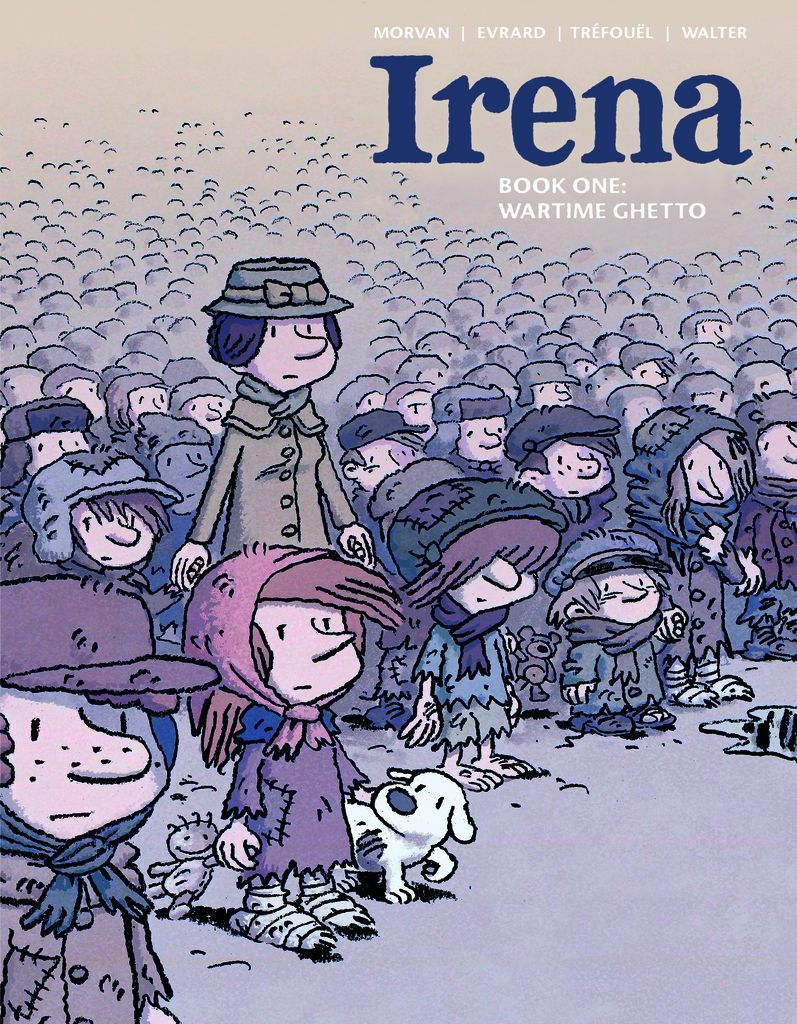 Irena Book One: Warsaw Ghetto is the true tale of Irena Sendlerowa, a social worker in the Warsaw ghetto in the early 1940s, during the early days of German occupation. She is credited for saving the lives of 2,500 Jewish children by smuggling them to safety in small groups. After the war, she attempted to reunite the children with their parents. This book is a must-have for admirers of Irena's extraordinary life and those looking to learn more about the Jewish experience during World War II. Find it in stores now from the Magnetic imprint of Lion Forge!
---
World War II has so many historical book written about it, partially because it involves so many global locations. The different "theaters" of the war created a wide variety of dramatic and important stories to tell. When reading history, it is easy to get only the broad brushstrokes of the war. The biggest events and front-and-center heroes may stand out most. That being said, as the decades go by, more and more stories of unsung heroes of World War II have emerged. These individuals and groups risked their lives and endured great hardship. Read our selections below to learn more about the stories you've never heard from World War II.
Flygirl by Sherri L. Smith
Based on a true story, this action-packed tale is about an African American woman who sneaks into the Women Airforce Service Pilots, avoiding the segregation that would have kept her out by pretending to be a white woman. Her passion to fly and serve her country are awe-inspiring and showcase that many unsung heroes overcame incredible odds to get to do their difficult work.
Unsung Heroes of World War II: The Story of the Navajo Code Talkers by Deanne Durrett
Given how incredibly important their unbreakable codes were in the communication sphere, the story of Navajo involvement in World War II is an essential element of any complete telling of history. This book focuses on the context and background of Navajo history as well as what made their codes unique in the secret communication landscape of the war.
Code Name: Lise: The True Story of the Woman Who Became WWII's Most Highly Decorated Spy by Larry Loftis
Despite being nonfiction, this story is perfect for fans of a good spy novel. Sometimes, great spies don't tend to get recognized in their day. Instead, after the fact, stories emerge about characters like Odette Sansom, who successfully completed missions in occupied France without compromising her cover. It's also got a compelling love story; the whole package!
D-Day Girls: The Spies Who Armed the Resistance, Sabotaged the Nazis, and Helped Win World War II by Sarah Rose
Because of declassified reports and files, Sarah Rose was able to piece together this exciting saga of the spy women who were part of the success of the Western theater, one small move at a time. There's tons of tension, plenty of peril, and rousing successes along the way, enough to keep you entranced.
Unbroken: A World War II Story of Survival, Resilience, and Redemption by Laura Hillenbrand
Rebellious Louis Zamperini was never one to take no for an answer. However, when he crash-landed in the Pacific, he had to push harder than ever before. This single person's story of survival and will offers an insight into just how big the bravery of every individual could be. Zamperini's tale will leave you impressed and on the edge of your seat.
Fighting for America: Black Soldiers-the Unsung Heroes of World War II by Christopher Paul Moore
Christopher Paul Moore's parents were both black WW2 veterans. He amassed an impressive collection of historical documents from which to chronicle this contribution. At a time when discrimination was intense and unfair, black soldiers emerged as unsung heroes of World War II. Their contributions deserve the comprehensive discussion they receive in this engaging book.
Nisei Daughter by Monica Itoi Sone
Not all unsung heroes were in a literal fight. Monica Sone tells her own story in this book about being Japanese American in Seattle in the 1930s. The discrimination, relocation camps, and community built by thousands of Americans of Japanese descent deserve to be revealed. This aspect of history is important to review, and Monica Sone tells the story adeptly.
Forgotten: The Untold Story of D-Day's Black Heroes, at Home and at War by Linda Hervieux
D-Day is the nexus of much of the war. However, the contributions of African Americans are often downplayed. Hervieux makes it her mission to showcase under-celebrated heroes from the home front and from the front lines. The complex relationships these men and women had with their country did not prevent them from making great sacrifices to fight in the war. The stories of the 320th Barrage Balloon Battalion offer insight into that time.
---
At home and abroad, many individuals contributed to the eventual resolution of World War II. Finding the unsung heroes of World War II gives us deeper insight into the past. Through these stories, we can honor sacrifices and dream of a more just and peaceful future.