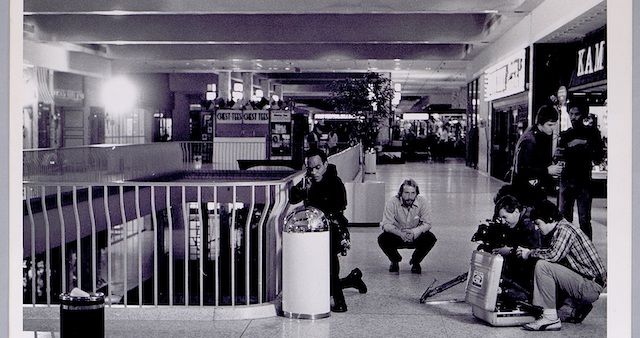 Critical Linking
University of Pittsburgh Acquires Romero Collection, To Found Horror Studies Center: Critical Linking, June 7, 2019
Critical Linking, a daily roundup of the most interesting bookish links from around the web is sponsored by All the Books, our weekly podcast about new book releases!

---
"University archives can be a resting place for papers and special collections—or they can reanimate them so that they may live on. The University of Pittsburgh's (Pitt) University Library System (ULS) has acquired the archives of pioneering horror filmmaker George A. Romero(1940–2017), including correspondence, scripts, footage, promotional material, and props from his legendary films. These include Night of the Living Dead and Dawn of the Dead, both shot near Pittsburgh. The new archive will form the foundation for a future horror studies center, building on collections already housed in ULS archives and special collections and funded in part by the George A. Romero Foundation."
---
"The winners of the 31st Annual Lambda Literary Awards (aka The Lammys) were announced on Monday night at the NYU Skirball Center for the Performing Arts in New York City.
According to organizers, "60 literary professionals served as judges this year, spending countless hours considering this year's record number of submissions. This year's finalists were chosen from over 1,000 books submitted by over 300 publishers."
The awards were handed out at a ceremony hosted by Mx Justin Vivian Bond. The Lambda Literary Foundation is the nation's leading nonprofit organization advancing LGBTQ literature."
So many books added to my TBR.
---
"HBO's "Game of Thrones" has ended, but the book series by George R.R. Martin it's based on has never been more popular. Even with the show's controversial ending, the books' popularity shows no sign of slowing down."