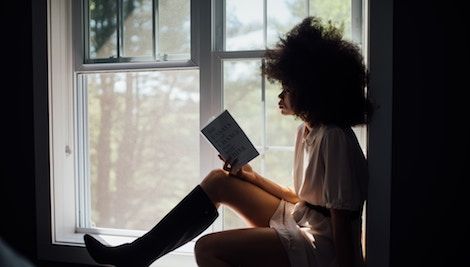 Critical Linking
University Announces "Decolonized" English Course: Critical Linking, February 11, 2019
Sponsored by How Long 'Til Black Future Month – the "Dazzling" (NYT) first collection of short stories from three-time Hugo Award winner N. K. Jemisin.

---
Swansea University has responded to calls for the English literature curriculum to be "decolonised" by launching a new module focusing on "hyper-contemporary" works of fiction.
The module, which will focus on books longlisted each year for the International Dylan Thomas prize for writers under the age of 39, is the UK's first course based on a contemporary book award. It follows demands from students at universities including Cambridge for courses to be "decolonised", and more black and ethnic writers to be included in the canon instead of more white, male authors.
Make this a distance learning course and sign me up!
---
Mississippi public libraries are still feeling the sting of state budget cuts that happened years ago.
Some library leaders say they have had to trim services such as summer reading programs for children. Some have cut back on community outreach programs, such as using vans that take reading materials to nursing homes. Others are having a hard time building meager collections of books and other materials or keeping enough employees.
"Every single library in this state has suffered," said Sarah Crisler-Ruskey, director of the Harrison County Library System.
---
The first time ever. I am speechless and thrilled. At laaaaaaaaaasssstttt….. https://t.co/h1RHog29KW

— Meg Medina (@Meg_Medina) February 6, 2019
Huge congrats! If you haven't read Meg Medina yet you really should—I love Burn, Baby, Burn!