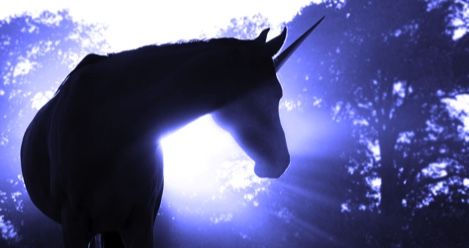 Critical Linking
Unicorns in GOT—According To George R.R. Martin: Critical Linking, April 29, 2019
Sponsored by our $100 Amazon gift card giveaway! Enter here.

---
While explaining the unrealistic take on horses that never tire in other fiction, and his preference for realism, Martin accidentally mentioned his take on unicorns in the upcoming novels.
We even got an "oops" out of Martin which confirms that he didn't intend to give away that unicorns will be in the future of A Song of Ice and Fire. And with good reason, because flying magical horses would be a wonderful treat for the fandom that is waiting for these books.
Adding unicorns to anything always has my vote!
---
What you might not know (we didn't!) is that Jane Austen fans had a lot more questions to ask. What if Pride and Prejudice, but detectives? What if Pride and Prejudice, but time-traveling teens? What if Mr. Darcy were a vampire? An artificial intelligence? A were-platypus?
A list on Goodreads, "Inspired by Pride and Prejudice," is actively compiling a list of published novels that seem to suggest that P+P can be adapted to any genre, any history, any species, and it still works. Can it be a campus novel? Sure. A dystopian thriller? You bet. What about pugs—can Pride and Prejudice handle pugs? Honestly, I'm surprised you're even asking.
This is what the Internet was created for.
---
Call it spring cleaning, Burbank-style.
Since Disney's $71.3 billion acquisition of Fox assets closed March 20, film studio chief Alan Horn has jettisoned a number of Fox projects from his development and preproduction slate, including the $170 million tentpole Mouse Guard, the Tom Hanks starrer News of the World (to Universal) and an adaptation of Angie Thomas' best-seller On the Come Up (to Paramount).