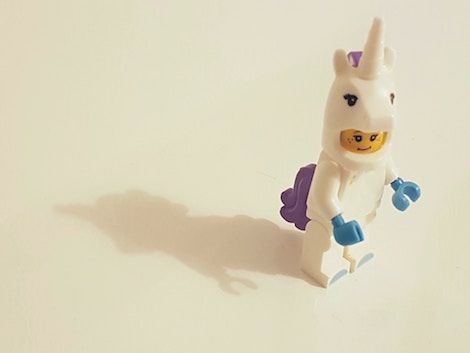 Crafting
6 Absolutely Magical Unicorn Coloring Books For Your Inner Child
This content contains affiliate links. When you buy through these links, we may earn an affiliate commission.
Remember when you were a kid and could spend hours doing a thing simply for the joy of doing it? Sitting down with a rainbow of color pencils and a coloring book immediately takes me back there. Reading can evoke a similar feeling, but sometimes even pleasure reading has an alternative purpose – preparing to write a review or for a book club discussion. Coloring books, however, are purely for pleasure, with no alternative purposes in sight. Even better are unicorn coloring books!
You already know how relaxing coloring books are. Unicorns make coloring even better, adding a sense of magic and whimsy. To add some magic and whimsy to your coloring time, here are a six unicorn coloring books, plus some places where you can download individual pages for your coloring pleasure.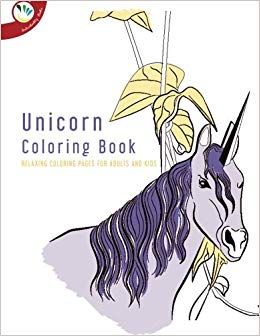 Enjoy some quality time with your kids with the Unicorn Coloring Book: Relaxing Coloring Pages for Adults and Kids.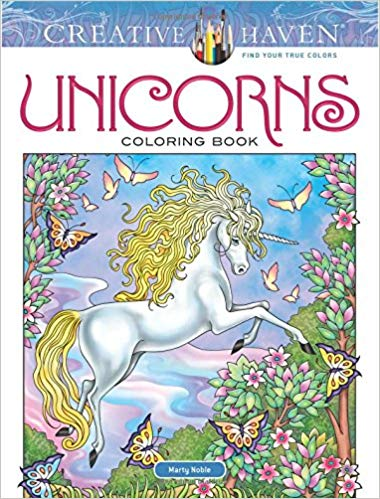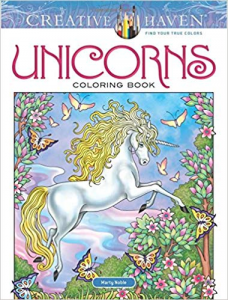 The creators behind Creative Haven Unicorns Coloring Book promise this book will foster a sense of "creative serenity."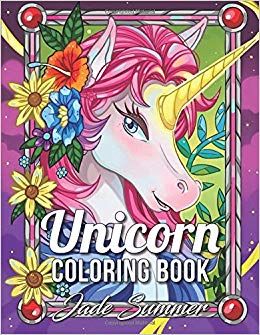 Unicorn Coloring Book: An Adult Coloring Book with Magical Animals, Cute Princesses, and Fantasy Scenes for Relaxation has two copies of every image so you can share your favorite pages with a friend.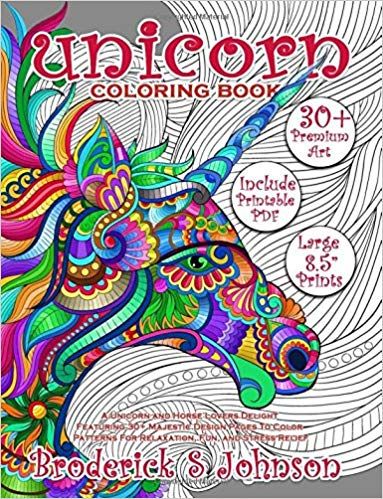 Chances are if unicorns are your thing you probably like horses too. After all, unicorns are basically awesome, magical horses. With the Unicorn Coloring Book: A Unicorn and Horse Lovers Delight you get both.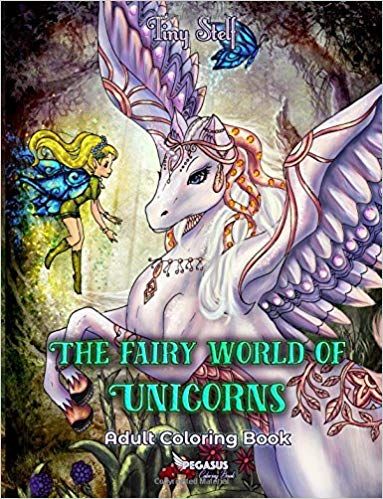 Indulge in a little art therapy with The Fairy World of Unicorns.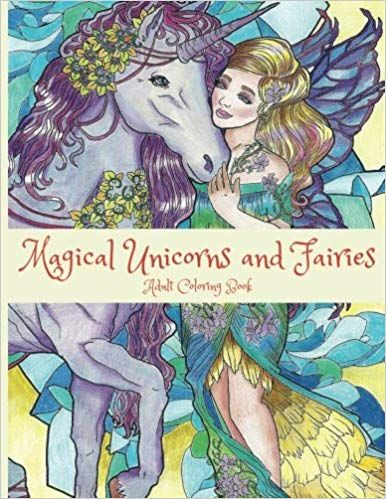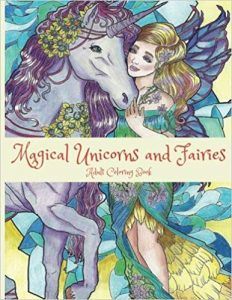 You'll feel as if you've been transported to a fantasy realm while coloring Magical Unicorns and Fairies.
Unicorn Coloring Pages
Don't want to commit a full book? Then simply download and print individual pages like these: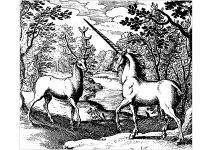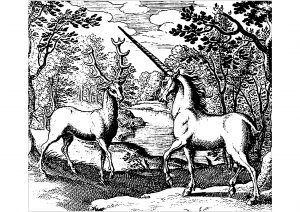 This intricately detailed coloring page from Just Color was created from a woodcut featuring a unicorn and a stag.
How about a unicorn amidst a bed of roses available from Coloring Pages?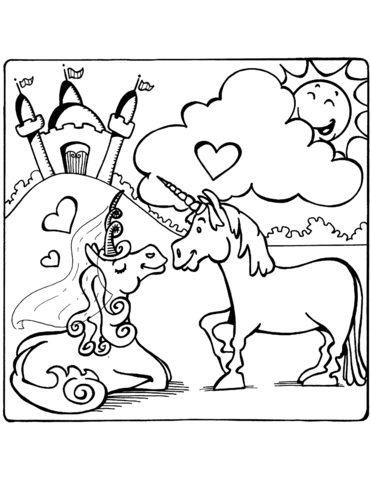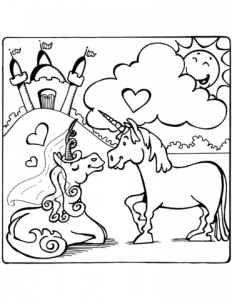 This picture of unicorns in love from Super Coloring Pages is a simpler drawing, sure to please kids. It is so cute I couldn't resist.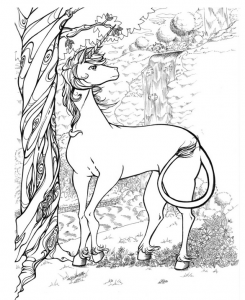 My favorite individual page is The Last Unicorn from Get Coloring Pages.
Want more unicorn magic in your life? You might like these unicorn bookmarks and these bookish gifts for unicorn lovers.