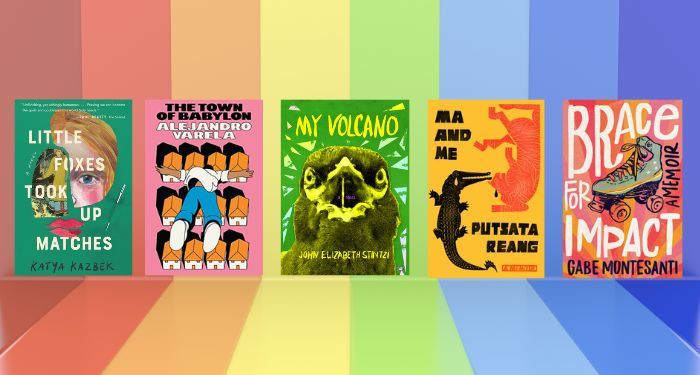 LGBTQ
20 Must-Read Under the Radar Queer Books from the First Half of 2022
This content contains affiliate links. When you buy through these links, we may earn an affiliate commission.
One of biggest joys of my reading life this year has been reading and falling in love with so many incredible queer books beyond the buzzy new titles and bestsellers. Don't get me wrong — it's fabulous that there are lots of queer books out there that everyone is talking about. But buzzy reads are just the beginning. There is so much more queer lit to discover!
"Under the radar" is a nebulous term that's hard to define. I exist in a very queer-centric book world, so sometimes I'm surprised when titles that I've heard a lot about turn out to have very few Goodreads reviews, or aren't getting much mainstream attention. Other times, I can't understand why certain books aren't being talked about around the queer bookish internet.
This list is a combination of both those kinds of books. I didn't use a scientific method to create it, but I did set a few parameters. The majority of these books had less that 250 ratings on Goodreads at the time of writing. A few had more that that (up to 500), but I chose to include them anyway because they're incredible and still haven't gotten the attention they deserve.
I've focused mostly on contemporary fiction and memoir, with some speculative fiction, historical fiction, and essay collections thrown in. This reflects my personal reading tastes, but it also speaks to what kinds of queer books seem to get the most recognition. I often hear people talk about the explosion of queer YA and queer romance, but bemoan the fact that it's still hard to find queer literary and contemporary fiction. I honestly have no idea where this sentiment is coming from, because I had to narrow this list down from close to 40 titles, and it doesn't contain any romance or YA. (I love romance! I love YA! I just love other queer books, too, and there are so many.)
I hope you're ready for your TBR to positively overflow with queer brilliance.
---
If you're looking for even more fantastic queer books from the first half of the year, check out Danika's excellent posts rounding up new LGBTQ+ books out in March, April, and May!