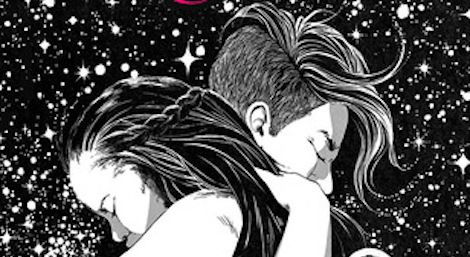 Opinion
UNBROKEN Counters Stereotypes of Disabled, Teen Characters
This content contains affiliate links. When you buy through these links, we may earn an affiliate commission.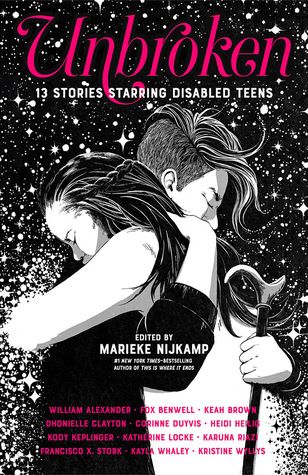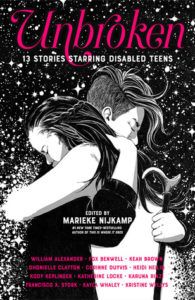 Traditionally, disabled teenagers in fiction have been minor characters, symbols, or objects of fear or pity. This is why Unbroken: 13 Stories Starring Disabled Teens, a YA anthology edited by Marieke Nijkamp, is such a necessary, groundbreaking book.
The book has a lot of variety in terms of setting, genre, and plot, as well as diversity of characters' and authors' identities. Characters differ and change in their attitudes towards their own disabilities. In the beginning of "Plus One" by Karuna Riazi, the protagonist views her mental illness as an intrusive guest as she goes on the Hajj. "The Day the Dragon Came" by Marieke Nijkamp depicts a moving friendship between a cisgender girl with a physical disability and an able-bodied, transgender boy. These stories capture friendship and the importance of finding a community.
Three of the thirteen stories involve theater in some way, and two focus on disabled teens navigating live theater. I'm disabled and did high school and community theater for years, so it's great to see that experience represented. From school productions to professional theater and movie roles, disabled actors still fight for representation. These stories capture the magic of theater while countering common misconceptions of what activities disabled kids can or can't do.
In Keah Brown's "Mother Nature's Youngest Daughter," a character takes a unique method of revenge on ableist bullies. Katherine Locke's "Per Aspera ad Astra" ("Through adversity to the stars" in Latin) is a sci-fi story with excellent world-building and characterization, set centuries in the future. The protagonist's anxiety can be debilitating but also helps her to focus. It also has some literary humor: the protagonist is named Lizzie, and her siblings are Darcy and Bennet. Is Jane Austen still a part of the literary canon so far in the future, or have people forgotten why those names go together?
These stories honestly depict the complex realities of the characters' lives without pity or idealizing disabled kids as superhuman. Another story that brilliantly explores these complexities is Dhonielle Clayton's "Dear Nora James, You Know Nothing About Love." Nora writes a dating advice column for her high school newspaper, while digestive issues, anxiety, and her parents' divorce impact her own dating life. These stories counteract stereotypes (for example, the myth that disabled people don't date) while showing the complexity of navigating accessibility and ableism.
Unbroken is filled with multifaceted characters whose disabilities, relationships, and experiences combine to make them who they are. It avoids sentimentality and stereotypes. This is a level of realism and nuance that's often missing from depictions of young people with disabilities.