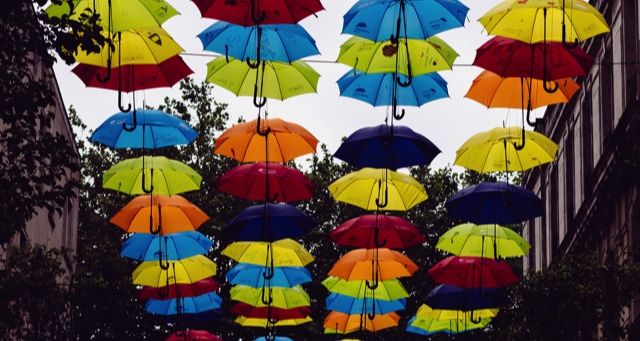 Lists
The 7 Most Important Umbrellas of SFF
This content contains affiliate links. When you buy through these links, we may earn an affiliate commission.
For years, I've had a bit of a vendetta against umbrellas. I'm already fussing with a purse, a book, a jacket, and sometimes a laptop on metro, so why am I adding yet one more item to that list? It's one more thing to fumble, fuss with and eventually forget somewhere. Why can't I just be wet?
But futile rants aside, there is one place I love umbrellas—inside my fantasy worlds! Because these umbrellas never seem to be just umbrellas. They are laden with magic, symbolism and sometimes a whopping dose of attitude.
Here is a list of the seven most important umbrellas of science fiction and fantasy: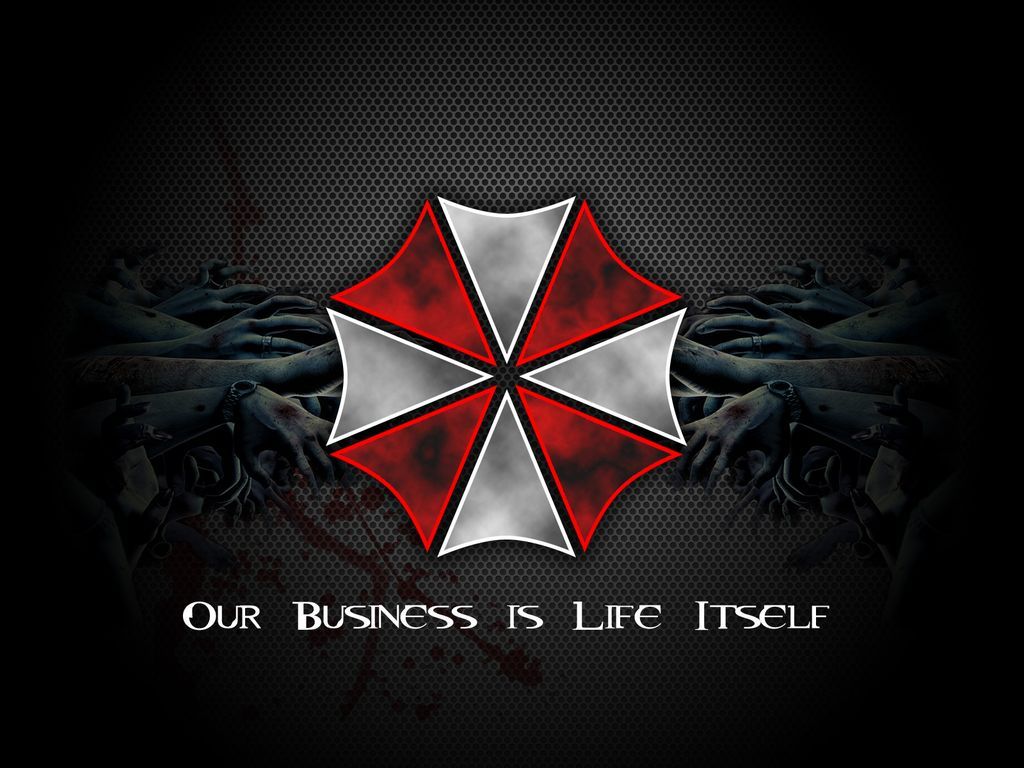 This prevalent corporation of the Resident Evil video games, movies, and comic books seems to have a finger in everything—especially when it comes to scientific monstrosities that can end the world. What's an experimental t-virus outbreak every once in a while? Its business is life itself.
True to its name, this company has become so large both its corporate choices and mistakes have grown beyond human conscience, perhaps turning itself into its most terrible monstrosity of them all.
In this lesser known short story by Roald Dahl, a girl and her mother fall prey to a creative thief who steals drying umbrellas from the rack at a bar on a stormy night. The thief then pretends to be tired and broke as a premise to sell the umbrella to strangers, claiming he can walk no further and needs the cash for a cab. But instead of hailing a taxi, the man then hustles back to the bar to buy another triple shot of whiskey. But of course, this elaborate con only works on rainy days.
P.S. Not to be confused with the JFK assassination conspiracy theory.
This science fiction world might be a dystopia, sure, but the umbrellas are pretty damn cool. Cool enough, in fact, to help earn the 1982 movie adaptation a nod as a benchmark in visual effects for film.
Also, it's very functional in a nighttime storm.
In this punked out take on superheroes, an unexplained phenomenon leads to the sudden birth of several babies who were never conceived (at least not by the usual methods), and scientist Dr. Hargreaves sets out to adopt as many of the wonder children as he can, raising and training them in his home under what he dubs the Umbrella Academy. The result is a dysfunctional set of semi-siblings with superpowers who are, unfortunately, also the only chance left to save the world.
Penguin's Umbrella, Batman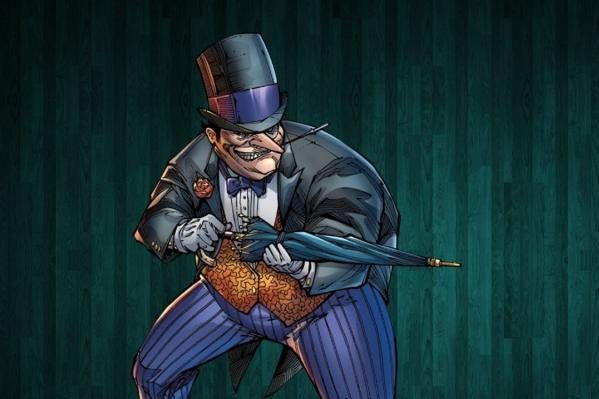 This umbrella (or rather, multiple various umbrellas over time) is a tried and true signature of one of comics' most dapper classic villains. But, deviously brilliant, Penguin has crafted his umbrella to offer many more menacing purposes than simply protection from the rain.
In its first comic book appearance, Penguin uses his umbrella to steal paintings from an art gallery by slipping them into the handle (not sure how that worked, but such is history). Since then it's been used to hide guns, missiles and even flame-throwers.
All from an overprotective mother whose beloved husband had died from pneumonia. Guess that would drive anyone crazy.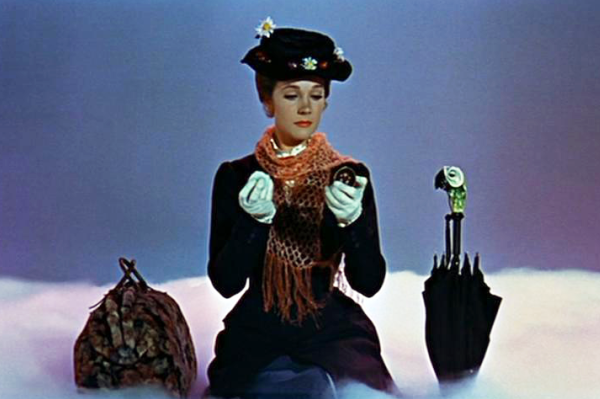 I searched and searched for this umbrella's name, and all I could find was "parrot umbrella." Heartbreaking!
Mary Poppins's snarky umbrella is one of my favorite details from the classic film. It's a rare moment when Mary Poppins gets cheek back as good as she delves it.
And, oh yeah, this umbrella allows her to fly. That too.
(Did you know that you can buy your own?)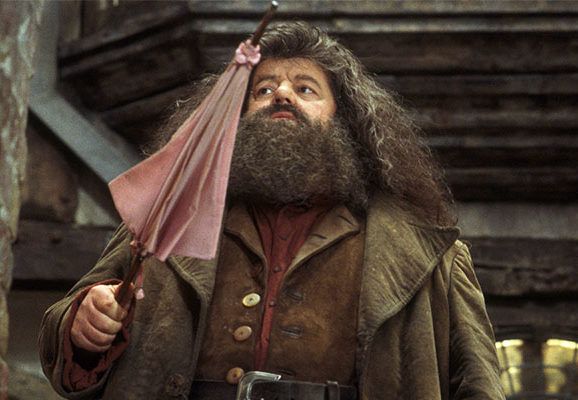 It's just a delightfully pink, flowered umbrella. Nothing suspicious here. Those were not sparks coming out of it. Don't worry about it. Dumbledore says it's fine.