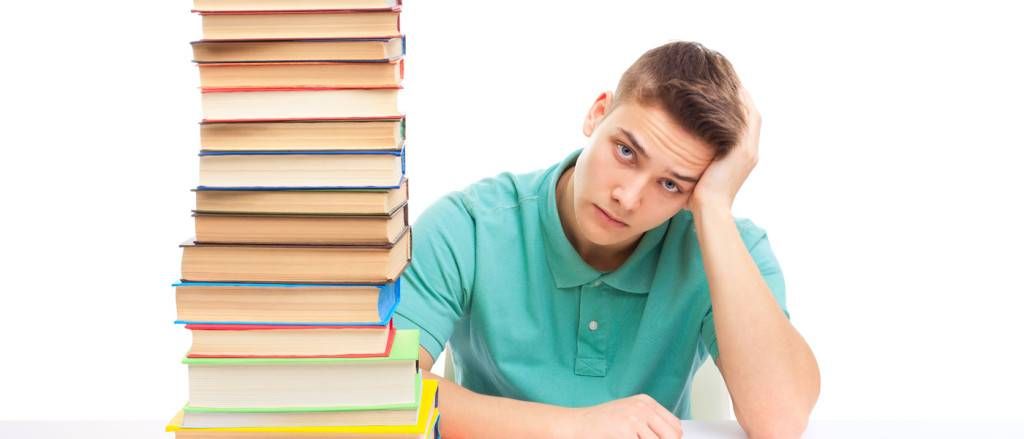 The Ultimate Guide to Books for Reluctant Readers Ages 14 to 15
This content contains affiliate links. When you buy through these links, we may earn an affiliate commission.
Back in May we posted about books for reluctant readers ages twelve and thirteen, and today we bring you a list of over seventy books for reluctant readers ages fourteen and fifteen.
As kids get into their teen years, it might be harder to pry them away from their devices and get them interested in good old fashioned books. I remember visiting a K-12 school library once and seeing shelves full of picture books and chapter books, but only a handful of books for teens. When I asked the school administrator about this, she told me that when kids became teens they lost interest in reading so they stopped stocking books for them.
Well, that just about broke my heart. There are thousands of great titles out there for teens, stories that are sure to grab their interest and have them wanting to read more. I present you this list of fantastic graphic novels, memoirs, coming-of-age stories, fantasy, dystopian, romance, history, thrillers, classics, and more for your reluctant teen reader.
As always, feel free to add your suggestions in the comments below!
*Note: For books in a series, the photo and blurb refer to the first book in the series with another link for the series box set if available.
Fiction for Reluctant Readers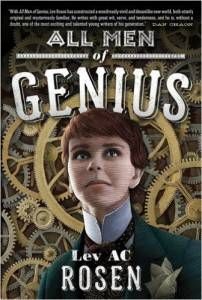 All Men of Genius by Lev AC Rosen: Violet Adams wants to attend Illyria College, a widely renowned school for the most brilliant up-and-coming scientific minds, founded by the late Duke Illyria, the greatest scientist of the Victorian Age. The school is run by his son, Ernest, who has held to his father's policy that the small, exclusive college remain male-only. Violet sees her opportunity when her father departs for America. She disguises herself as her twin brother, Ashton, and gains entry. But keeping the secret of her sex won't be easy, not with her friend Jack's constant habit of pulling pranks, and especially not when the duke's young ward, Cecily, starts to develop feelings for Violet's alter ego, "Ashton." Not to mention blackmail, mysterious killer automata, the way Violet's pulse quickens whenever Ernest speaks to her, and a deadly legacy left by Ernest's father. She soon realizes that it's not just keeping her secret until the end of the year she has to worry about: it's surviving that long.
And We Stay by Jenny Hubbard: Senior Paul Wagoner walks into his school with a stolen gun, threatens his girlfriend, Emily Beam, and then takes his own life. Soon after, angry and guilt-ridden Emily is sent to a boarding school in Amherst, Massachusetts, where two quirky fellow students and the spirit of Emily Dickinson offer helping hands. But it is up to Emily Beam to heal her own damaged self, to find the good behind the bad, hope inside the despair, and springtime under the snow.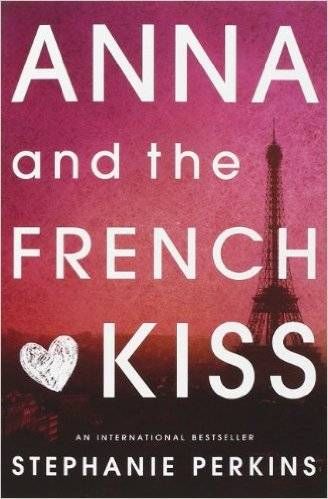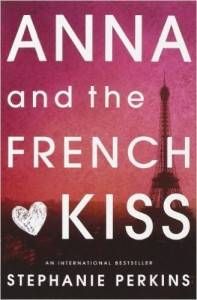 Anna and the French Kiss by Stephanie Perkins: Anna can't wait for her senior year in Atlanta, where she has a good job, a loyal best friend, and a crush on the verge of becoming more. So she's not too thrilled when her father unexpectedly ships her off to boarding school in Paris – until she meets Etienne St. Clair, the perfect boy. The only problem? He's taken, and Anna might be, too, if anything comes of her crush back home. Will a year of romantic near-misses end in the French kiss Anna awaits?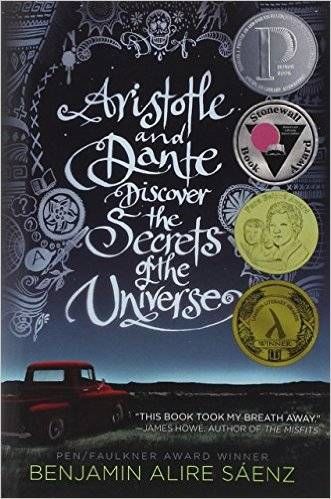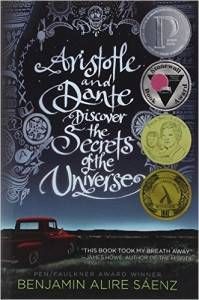 Aristotle and Dante Discover the Secrets of the Universe by Benjamin Alire Saenz: Aristotle is an angry teen with a brother in prison. Dante is a know-it-all who has an unusual way of looking at the world. When the two meet at the swimming pool, they seem to have nothing in common. But as the loners start spending time together, they discover that they share a special friendship—the kind that changes lives and lasts a lifetime. And it is through this friendship that Ari and Dante will learn the most important truths about themselves and the kind of people they want to be.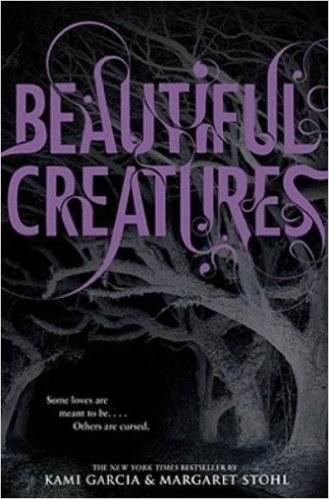 Beautiful Creatures by Kami Garcia and Margaret Stohl: Lena Duchannes is unlike anyone the small Southern town of Gatlin has ever seen, and she's struggling to conceal her power, and a curse that has haunted her family for generations. But even within the overgrown gardens, murky swamps and crumbling graveyards of the forgotten South, a secret cannot stay hidden forever. Ethan Wate, who has been counting the months until he can escape from Gatlin, is haunted by dreams of a beautiful girl he has never met. When Lena moves into the town's oldest and most infamous plantation, Ethan is inexplicably drawn to her and determined to uncover the connection between them. In a town with no surprises, one secret could change everything.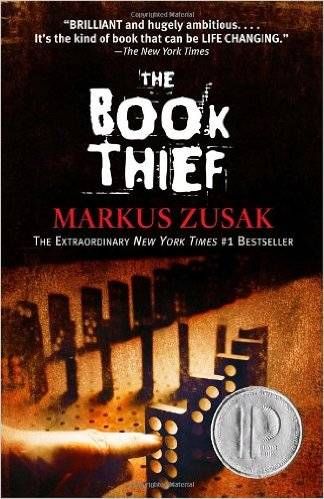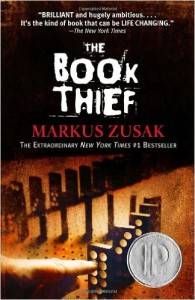 The Book Thief by Markus Zusak: It is 1939. Nazi Germany. The country is holding its breath. Death has never been busier, and will become busier still. Liesel Meminger is a foster girl living outside of Munich, who scratches out a meager existence for herself by stealing when she encounters something she can't resist–books. With the help of her accordion-playing foster father, she learns to read and shares her stolen books with her neighbors during bombing raids as well as with the Jewish man hidden in her basement.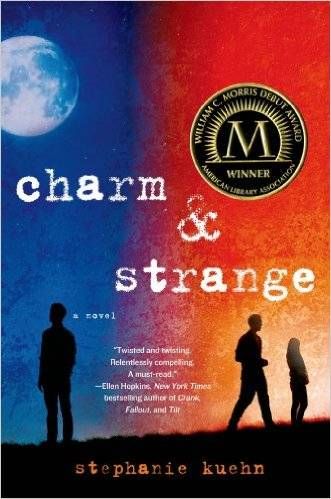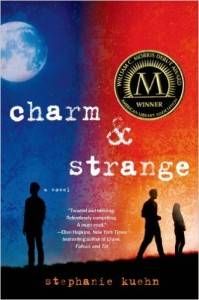 Charm and Strange by Stephanie Kuehn: Andrew Winston Winters is at war with himself. He's part Win, the lonely teenager exiled to a remote Vermont boarding school in the wake of a family tragedy. The guy who shuts all his classmates out, no matter the cost. He's part Drew, the angry young boy with violent impulses that control him. The boy who spent a fateful, long-ago summer with his brother and teenage cousins, only to endure a secret so monstrous it led three children to do the unthinkable. Over the course of one night, while stuck at a party deep in the New England woods, Andrew battles both the pain of his past and the isolation of his present. Before the sun rises, he'll either surrender his sanity to the wild darkness inside his mind or make peace with the most elemental of truths-that choosing to live can mean so much more than not dying.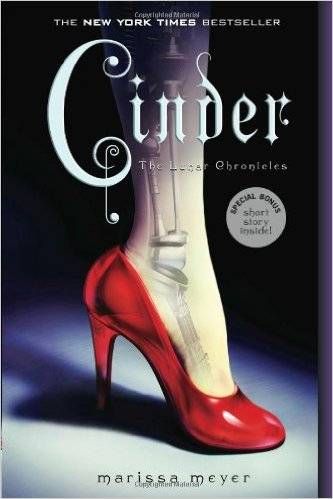 Cinder by Marissa Meyer (The Lunar Chronicles series): Humans and androids crowd the raucous streets of New Beijing. A deadly plague ravages the population. From space, a ruthless lunar people watch, waiting to make their move. No one knows that Earth's fate hinges on one girl… Cinder, a gifted mechanic, is a cyborg. She's a second-class citizen with a mysterious past, reviled by her stepmother and blamed for her stepsister's illness. But when her life becomes intertwined with the handsome Prince Kai's, she suddenly finds herself at the center of an intergalactic struggle, and a forbidden attraction. Caught between duty and freedom, loyalty and betrayal, she must uncover secrets about her past in order to protect her world's future.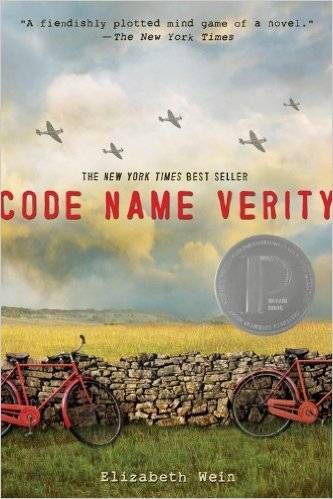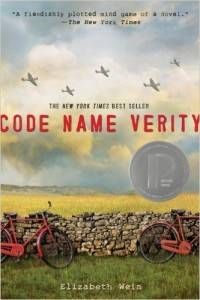 Code Name Verity by Elizabeth Wein: Oct. 11th, 1943 – A British spy plane crashes in Nazi-occupied France. Its pilot and passenger are best friends. One of the girls has a chance at survival. The other has lost the game before it's barely begun. When "Verity" is arrested by the Gestapo, she's sure she doesn't stand a chance. As a secret agent captured in enemy territory, she's living a spy's worst nightmare. Her Nazi interrogators give her a simple choice: reveal her mission or face a grisly execution. As she intricately weaves her confession, Verity uncovers her past, how she became friends with the pilot Maddie, and why she left Maddie in the wrecked fuselage of their plane. On each new scrap of paper, Verity battles for her life, confronting her views on courage, failure and her desperate hope to make it home. But will trading her secrets be enough to save her from the enemy?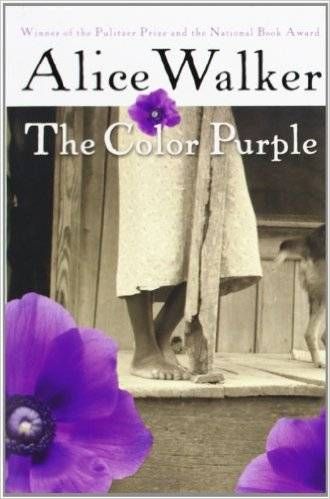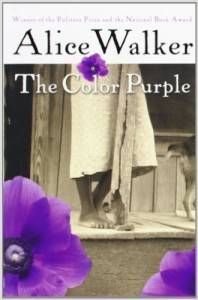 The Color Purple by Alice Walker: The Color Purple is the story of two sisters—one a missionary to Africa and the other a child wife living in the South—who remain loyal to one another across time, distance, and silence. Beautifully imagined and deeply compassionate, this classic of American literature is rich with passion, pain, inspiration, and an indomitable love of life.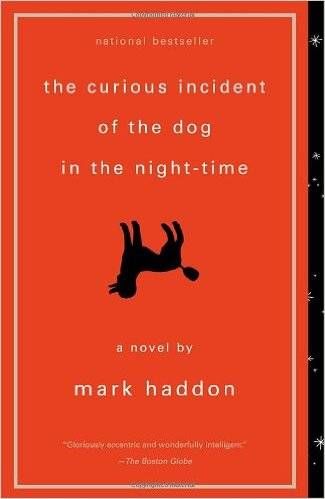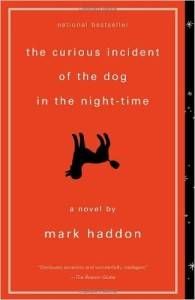 The Curious Incident of the Dog in the Night-Time by Mark Haddon: Christopher John Francis Boone knows all the countries of the world and their capitals and every prime number up to 7,057. He relates well to animals but has no understanding of human emotions. He cannot stand to be touched. And he detests the color yellow. This improbable story of Christopher's quest to investigate the suspicious death of a neighborhood dog makes for one of the most captivating, unusual, and widely heralded novels in recent years.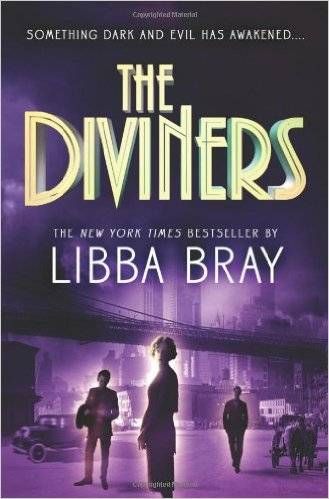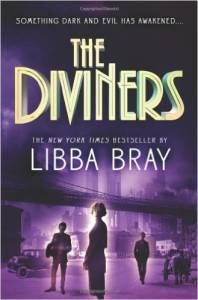 The Diviners by Libba Bray: Evie O'Neill has been exiled from her boring old hometown and shipped off to the bustling streets of New York City–and she is pos-i-tute-ly ecstatic. It's 1926, and New York is filled with speakeasies, Ziegfeld girls, and rakish pickpockets. The only catch is that she has to live with her uncle Will and his unhealthy obsession with the occult. Evie worries he'll discover her darkest secret: a supernatural power that has only brought her trouble so far. But when the police find a murdered girl branded with a cryptic symbol and Will is called to the scene, Evie realizes her gift could help catch a serial killer. As Evie jumps headlong into a dance with a murderer, other stories unfurl in the city that never sleeps. And unknown to all, something dark and evil has awakened….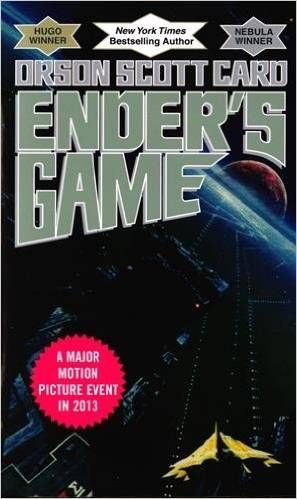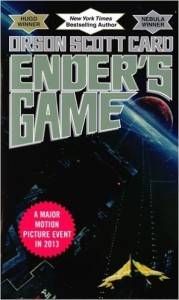 Ender's Game by Orson Scott Card (series): In order to develop a secure defense against a hostile alien race's next attack, government agencies breed child geniuses and train them as soldiers. A brilliant young boy, Andrew "Ender" Wiggin lives with his kind but distant parents, his sadistic brother Peter, and the person he loves more than anyone else, his sister Valentine. Peter and Valentine were candidates for the soldier-training program but didn't make the cut–young Ender is the Wiggin drafted to the orbiting Battle School for rigorous military training. Ender's skills make him a leader in school and respected in the Battle Room, where children play at mock battles in zero gravity. Yet growing up in an artificial community of young soldiers, Ender suffers greatly from isolation, rivalry from his peers, pressure from the adult teachers, and an unsettling fear of the alien invaders. His psychological battles include loneliness, fear that he is becoming like the cruel brother he remembers, and fanning the flames of devotion to his beloved sister. Is Ender the general Earth needs? But Ender is not the only result of the genetic experiments. The war with the Buggers has been raging for a hundred years, and the quest for the perfect general has been underway for almost as long. Ender's two older siblings are every bit as unusual as he is, but in very different ways. Between the three of them lie the abilities to remake a world. If the world survives, that is.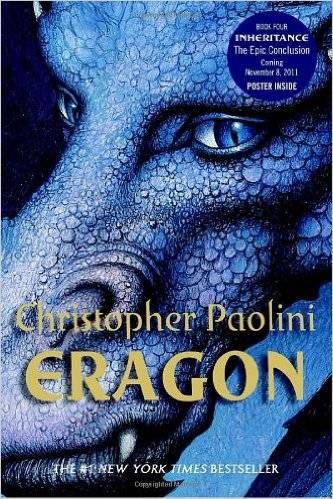 Eragon by Christopher Paolini (series): Fifteen-year-old Eragon believes that he is merely a poor farm boy—until his destiny as a Dragon Rider is revealed. Gifted with only an ancient sword, a loyal dragon, and sage advice from an old storyteller, Eragon is soon swept into a dangerous tapestry of magic, glory, and power. Now his choices could save—or destroy—the Empire.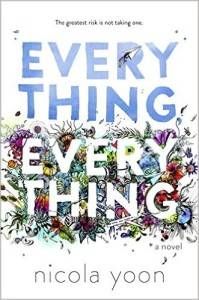 Everything, Everything by Nicola Yoon: My disease is as rare as it is famous. Basically, I'm allergic to the world. I don't leave my house, have not left my house in seventeen years. The only people I ever see are my mom and my nurse, Carla. But then one day, a moving truck arrives next door. I look out my window, and I see him. He's tall, lean and wearing all black—black T-shirt, black jeans, black sneakers, and a black knit cap that covers his hair completely. He catches me looking and stares at me. I stare right back. His name is Olly. Maybe we can't predict the future, but we can predict some things. For example, I am certainly going to fall in love with Olly. It's almost certainly going to be a disaster.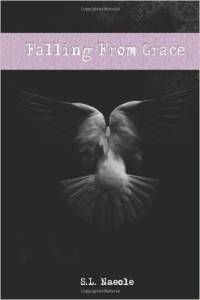 Falling From Grace by S.L. Naeole: When you wake up in the morning and your eyes take in the first hints of light that shine through your window, the dust motes catching and reflecting the sun's rays like little diamonds, the shimmering hues of yellow and orangey gold breaking through into your room, the first thing you think about usually isn't how you're going to make it through the worst day of your life. Unfortunately for Grace Shelley, that's exactly what she's facing as she ponders what to do now that she's going to be starting out her last year in high school without her best friend. She's not exactly the most popular girl in school – well, not the most popular girl in school to like, anyway – and everything seems to be hinting at another status quo year for her until she bumps into a stranger who leaves her stumbling for words and chasing after her heart. The new guy in school is different. Robert doesn't care about the rumors he's heard about her or that no one else seems to see her the same way that he does; he only wants to be her friend. That's when things get complicated. When Grace learns that he's not your typical high school boy and that he's actually a wingless angel who's looking for someone to trust, she's thrust into his world where not all angels are meant to protect human beings, and where the changes she brings into his life changes everything in hers.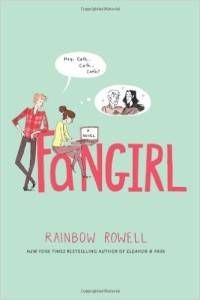 Fangirl by Rainbow Rowell: Cath is a Simon Snow fan. Okay, the whole world is a Simon Snow fan, but for Cath, being a fan is her life–and she's really good at it. She and her twin sister, Wren, ensconced themselves in the Simon Snow series when they were just kids; it's what got them through their mother leaving. Reading. Rereading. Hanging out in Simon Snow forums, writing Simon Snow fan fiction, dressing up like the characters for every movie premiere. Cath's sister has mostly grown away from fandom, but Cath can't let go. She doesn't want to. Now that they're going to college, Wren has told Cath she doesn't want to be roommates. Cath is on her own, completely outside of her comfort zone. She's got a surly roommate with a charming, always-around boyfriend, a fiction-writing professor who thinks fan fiction is the end of the civilized world, a handsome classmate who only wants to talk about words . . . And she can't stop worrying about her dad, who's loving and fragile and has never really been alone. For Cath, the question is: Can she do this? Can she make it without Wren holding her hand? Is she ready to start living her own life? Writing her own stories? And does she even want to move on if it means leaving Simon Snow behind?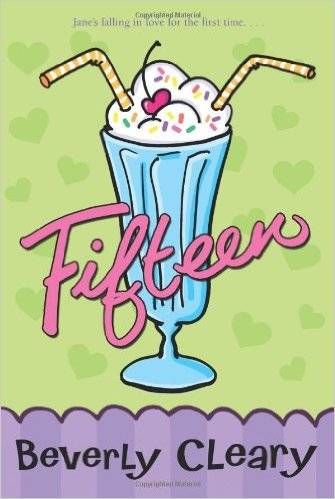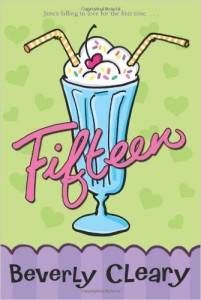 Fifteen by Beverly Cleary: It seems too good to be true. The most popular boy in school has asked Jane out — and she's never even dated before. Stan is tall and good-looking, friendly and hard-working — everything Jane ever dreamed of. But is she ready for this Suppose her parents won't let her go? What if she's nervous and makes a fool of herself? Maybe he'll think she's too young. If only she knew all the clever things to say. If only she were prettier. If only she were ready for this…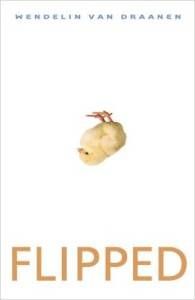 Flipped by Wendelin Van Draanen: The first time she saw him, she flipped. The first time he saw her, he ran. That was the second grade, but not much has changed by the seventh. She says: "My Bryce. Still walking around with my first kiss." He says: "It's been six years of strategic avoidance and social discomfort." But in the eighth grade everything gets turned upside down. And just as he's thinking there's more to her than meets the eye, she' s thinking that he's not quite all he seemed. This is a classic romantic comedy of errors told in alternating chapters by two fresh, funny voices. Wendelin Van Draanen is at her best here with a knockout cast of quirky characters and a hilarious series of misunderstandings and missed opportunities. But underlying the humor are two teens in transition. They are each learning to look beyond the surface of people, both figuring out who they are, who they want to be, and who they want to be with.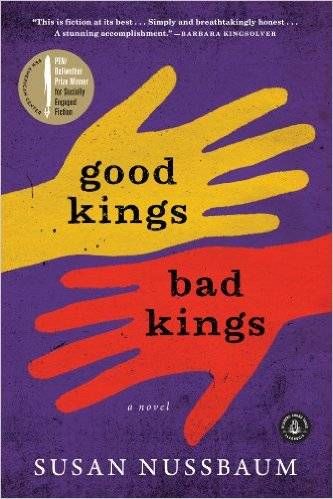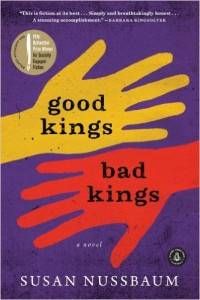 Good Kings Bad Kings by Susan Nussbaum: Bellwether Award winner Susan Nussbaum's powerful novel invites us into the lives of a group of typical teenagers―alienated, funny, yearning for autonomy―except that they live in an institution for juveniles with disabilities. This unfamiliar, isolated landscape is much the same as the world outside: friendships are forged, trust is built, love affairs are kindled, and rules are broken. But those who call it home have little or no control over their fate. Good Kings Bad Kings challenges our definitions of what it means to be disabled in a story told with remarkable authenticity and in voices that resound with humor and spirit.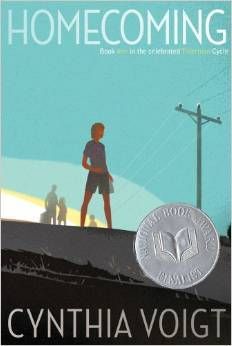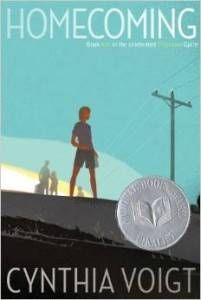 Homecoming by Cynthia Voigt (The Tillerman Cycle series): "It's still true." That's the first thing James Tillerman says to his older sister, Dicey, every morning. It's still true that their mother has abandoned the four Tillermans in a mall parking lot somewhere in the middle of Connecticut. It's still true that they have to find their own way to Great-aunt Cilla's house in Bridgeport. It's still true that they need to spend as little as possible on food and seek shelter anywhere that is out of view of the authorities. It's still true that the only way they can hope to all stay together is to just keep moving forward. Deep down, Dicey hopes they can find someone to trust, someone who will take them in and love them. But she's afraid it's just too much to hope for….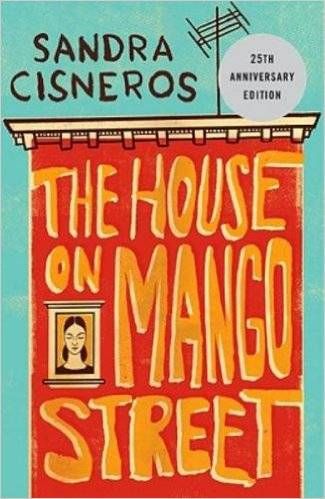 The House on Mango Street by Sandra Cisneros: Told in a series of vignettes – sometimes heartbreaking, sometimes deeply joyous – it is the story of a young Latina girl growing up in Chicago, inventing for herself who and what she will become. Few other books in our time have touched so many readers.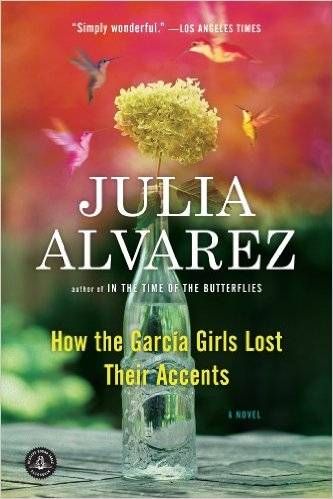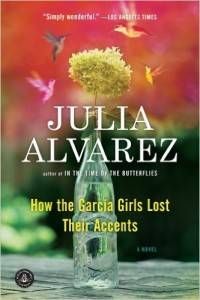 How The Garcia Girls Lost Their Accents by Julia Alvarez: The García sisters—Carla, Sandra, Yolanda, and Sofía—and their family must flee their home in the Dominican Republic after their father's role in an attempt to overthrow a tyrannical dictator is discovered. They arrive in New York City in 1960 to a life far removed from their existence in the Caribbean. In the wild and wondrous and not always welcoming U.S.A., their parents try to hold on to their old ways, but the girls try find new lives: by forgetting their Spanish, by straightening their hair and wearing fringed bell bottoms. For them, it is at once liberating and excruciating to be caught between the old world and the new. How the García Girls Lost Their Accents sets the sisters free to tell their most intimate stories about how they came to be at home—and not at home—in America.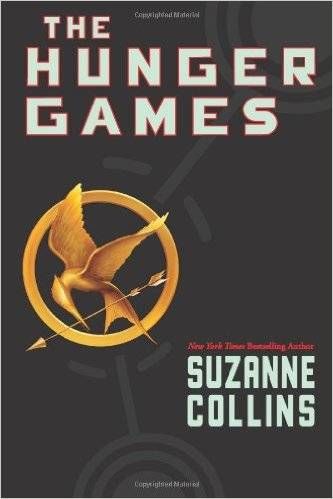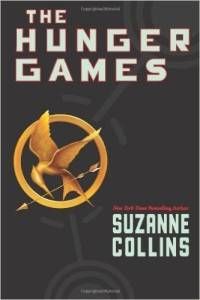 The Hunger Games by Suzanne Collins (series): In the ruins of a place once known as North America lies the nation of Panem, a shining Capitol surrounded by twelve outlying districts. The Capitol keeps the districts in line by forcing them all to send one boy and one girl between the ages of twelve and eighteen to participate in the annual Hunger Games, a fight to the death on live TV. Sixteen-year-old Katniss Everdeen regards it as a death sentence when she steps forward to take her sister's place in the Games. Without really meaning to, she becomes a contender. But if she is to win, she will have to start making choices that weigh survival against humanity and life against love.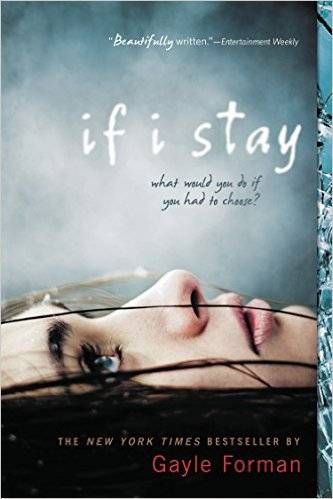 If I Stay by Gayle Forman (sequel: Where She Went): In the blink of an eye everything changes. Seventeen ­year-old Mia has no memory of the accident; she can only recall what happened afterwards, watching her own damaged body being taken from the wreck. Little by little she struggles to put together the pieces- to figure out what she has lost, what she has left, and the very difficult choice she must make. Heartwrenchingly beautiful, this will change the way you look at life, love, and family.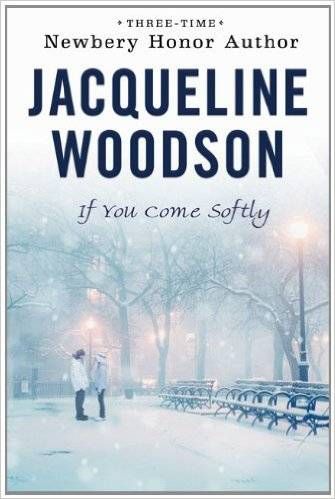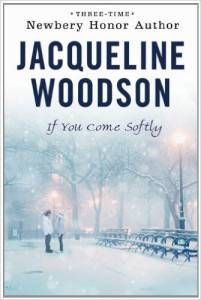 If You Come Softly by Jacqueline Woodson: Jeremiah feels good inside his own skin. That is, when he's in his own Brooklyn neighborhood. But now he's going to be attending a fancy prep school in Manhattan, and black teenage boys don't exactly fit in there. So it's a surprise when he meets Ellie the first week of school. In one frozen moment their eyes lock and after that they know they fit together — even though she's Jewish and he's black. Their worlds are so different, but to them that's not what matters. Too bad the rest of the world has to get in their way.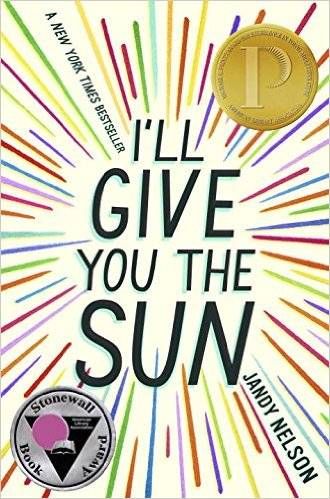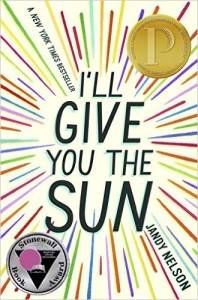 I'll Give You the Sun by Jandy Nelson: Jude and her twin brother, Noah, are incredibly close. At thirteen, isolated Noah draws constantly and is falling in love with the charismatic boy next door, while daredevil Jude cliff-dives and wears red-red lipstick and does the talking for both of them. But three years later, Jude and Noah are barely speaking. Something has happened to wreck the twins in different and dramatic ways . . . until Jude meets a cocky, broken, beautiful boy, as well as someone else—an even more unpredictable new force in her life. The early years are Noah's story to tell. The later years are Jude's. What the twins don't realize is that they each have only half the story, and if they could just find their way back to one another, they'd have a chance to remake their world.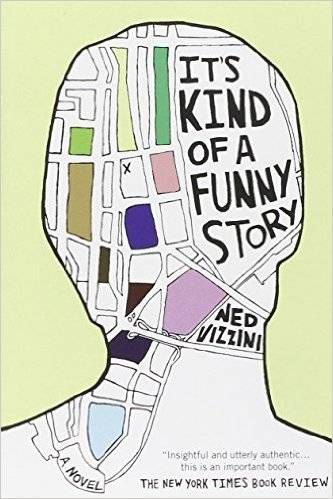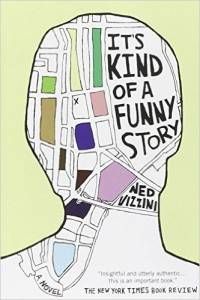 It's Kind of a Funny Story by Ned Vizzini: Like many ambitious New York City teenagers, Craig Gilner sees entry into Manhattan's Executive Pre-Professional High School as the ticket to his future. Determined to succeed at life-which means getting into the right high school to get into the right college to get the right job-Craig studies night and day to ace the entrance exam, and does. That's when things start to get crazy. At his new school, Craig realizes that he isn't brilliant compared to the other kids; he's just average, and maybe not even that. He soon sees his once-perfect future crumbling away. The stress becomes unbearable and Craig stops eating and sleeping-until, one night, he nearly kills himself. Craig's suicidal episode gets him checked into a mental hospital, where his new neighbors include a transsexual sex addict, a girl who has scarred her own face with scissors, and the self-elected President Armelio. There, isolated from the crushing pressures of school and friends, Craig is finally able to confront the sources of his anxiety.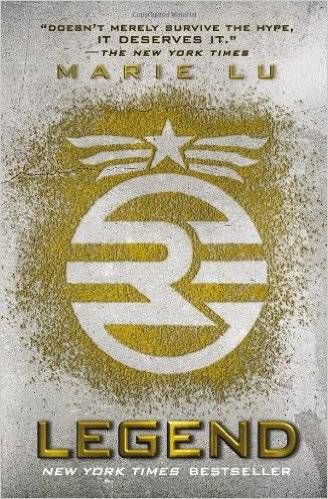 Legend by Marie Lu (series): What was once the western United States is now home to the Republic, a nation perpetually at war with its neighbors. Born into an elite family in one of the Republic's wealthiest districts, fifteen-year-old June is a prodigy being groomed for success in the Republic's highest military circles. Born into the slums, fifteen-year-old Day is the country's most wanted criminal. But his motives may not be as malicious as they seem. From very different worlds, June and Day have no reason to cross paths – until the day June's brother, Metias, is murdered and Day becomes the prime suspect. Caught in the ultimate game of cat and mouse, Day is in a race for his family's survival, while June seeks to avenge Metias's death. But in a shocking turn of events, the two uncover the truth of what has really brought them together, and the sinister lengths their country will go to keep its secrets.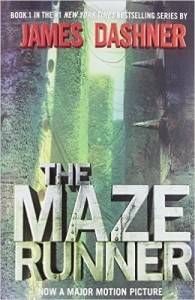 The Maze Runner by James Dashner (series): If you ain't scared, you ain't human. When Thomas wakes up in the lift, the only thing he can remember is his name. He's surrounded by strangers—boys whose memories are also gone. Nice to meet ya, shank. Welcome to the Glade. Outside the towering stone walls that surround the Glade is a limitless, ever-changing maze. It's the only way out—and no one's ever made it through alive. Everything is going to change. Then a girl arrives. The first girl ever. And the message she delivers is terrifying. Remember. Survive. Run.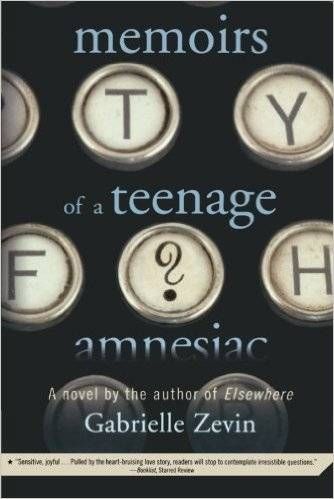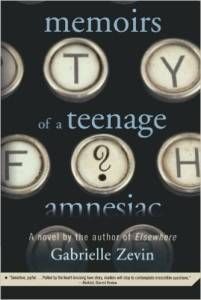 Memoirs of a Teenage Amnesiac by Gabrielle Zevin: If Naomi had picked tails, she would have won the coin toss.
She wouldn't have had to go back for the yearbook camera, and she wouldn't have hit her head on the steps.
She wouldn't have woken up in an ambulance with amnesia.
She certainly would have remembered her boyfriend, Ace. She might even have remembered why she fell in love with him in the first place.
She would understand why her best friend, Will, keeps calling her "Chief." She'd get all his inside jokes, and maybe he wouldn't be so frustrated with her for forgetting things she can't possibly remember.
She'd know about her mom's new family.
She'd know about her dad's fiancée.
She wouldn't have to spend her junior year relearning all the French she supposedly knew already.
She never would have met James, the boy with the questionable past and the even fuzzier future, who tells her he once wanted to kiss her.
She wouldn't have wanted to kiss him back.
But Naomi picked heads.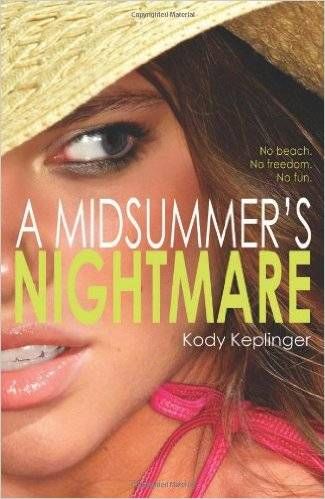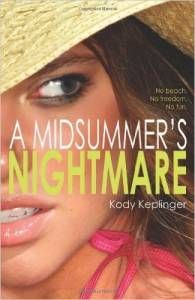 A Midsummer's Nightmare by Kody Keplinger: Whitley Johnson's dream summer with her divorcé dad has turned into a nightmare. She's just met his new fiancée and her kids. The fiancée's son? Whitley's one-night stand from graduation night. Just freakin' great. Worse, she totally doesn't fit in with her dad's perfect new country-club family. So Whitley acts out. She parties. Hard. So hard she doesn't even notice the good things right under her nose: a sweet little future stepsister who is just about the only person she's ever liked, a best friend (even though Whitley swears she doesn't "do" friends), and a smoking-hot guy who isn't her stepbrother…at least, not yet. It will take all three of them to help Whitley get through her anger and begin to put the pieces of her family together.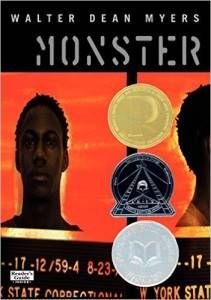 Monster by Walter Dean Myers: Presented as a screenplay of Steve's own imagination, and peppered with journal entries, the book shows how one single decision can change our whole lives.
Fade In: Interior: Early Morning In Cell Block D, Manhattan Detention Center.
Steve (Voice-Over)
Sometimes I feel like I have walked into the middle of a movie. Maybe I can make my own movie. The film will be the story of my life. No, not my life, but of this experience. I'll call it what the lady prosecutor called me … Monster.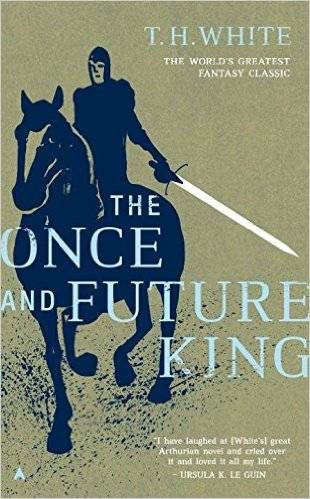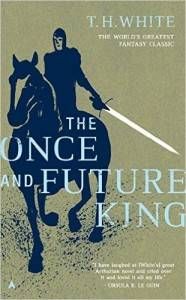 The Once and Future King by Terence Hanbury White: T.H. White's masterful retelling of the saga of King Arthur is a fantasy classic as legendary as Excalibur and Camelot, and a poignant story of adventure, romance, and magic that has enchanted readers for generations.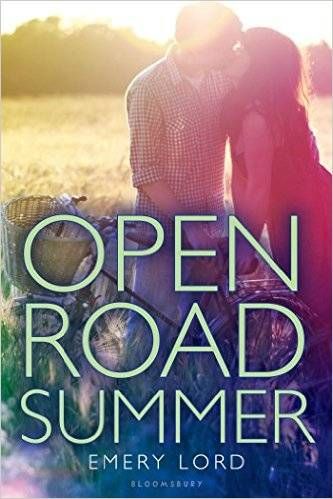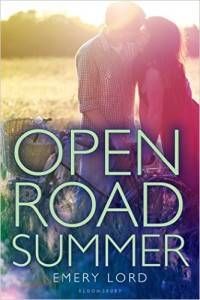 Open Road Summer by Emery Lord: After breaking up with her bad-news boyfriend, Reagan O'Neill is ready to leave her rebellious ways behind. Her best friend, country superstar Lilah Montgomery, is nursing a broken heart of her own. Fortunately, Lilah's 24-city tour is about to kick off, offering a perfect opportunity for a girls-only summer of healing hearts and break-up ballads. But when Matt Finch joins the tour as its opening act, his boy-next-door charm proves difficult for Reagan to resist, despite her vow to live a drama-free existence. This summer, Reagan and Lilah will navigate the ups and downs of fame and friendship as they come to see that giving your heart to the right person is always a risk worth taking.
The Outsiders by S.E. Hinton: No one ever said life was easy. But Ponyboy is pretty sure that he's got things figured out. He knows that he can count on his brothers, Darry and Sodapop. And he knows that he can count on his friends—true friends who would do anything for him, like Johnny and Two-Bit. And when it comes to the Socs—a vicious gang of rich kids who enjoy beating up on "greasers" like him and his friends—he knows that he can count on them for trouble. But one night someone takes things too far, and Ponyboy's world is turned upside down…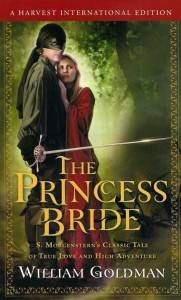 The Princess Bride by William Goldman: William Goldman's modern fantasy classic is a simple, exceptional story about quests—for riches, revenge, power, and, of course, true love—that's thrilling and timeless. Rich in character and satire, the novel is set in 1941 and framed cleverly as an "abridged" retelling of a centuries-old tale set in the fabled country of Florin that's home to "Beasts of all natures and descriptions. Pain. Death. Brave men. Coward men. Strongest men. Chases. Escapes. Lies. Truths. Passions."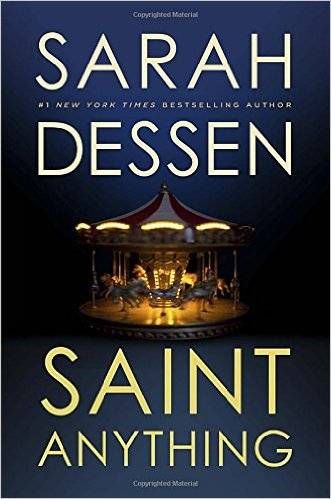 Saint Anything by Sarah Dessen: Sydney has always felt invisible. She's grown accustomed to her brother, Peyton, being the focus of the family's attention and, lately, concern. Peyton is handsome and charismatic, but seems bent on self-destruction. Now, after a drunk-driving accident that crippled a boy, Peyton's serving some serious jail time, and Sydney is on her own, questioning her place in the family and the world. Then she meets the Chatham family. Drawn into their warm, chaotic circle, Sydney experiences unquestioning acceptance for the first time. There's effervescent Layla, who constantly falls for the wrong guy, Rosie, who's had her own fall from grace, and Mrs. Chatham, who even though ailing is the heart of the family. But it's with older brother Mac—quiet, watchful, and protective—that Sydney finally feels seen, really seen, at last.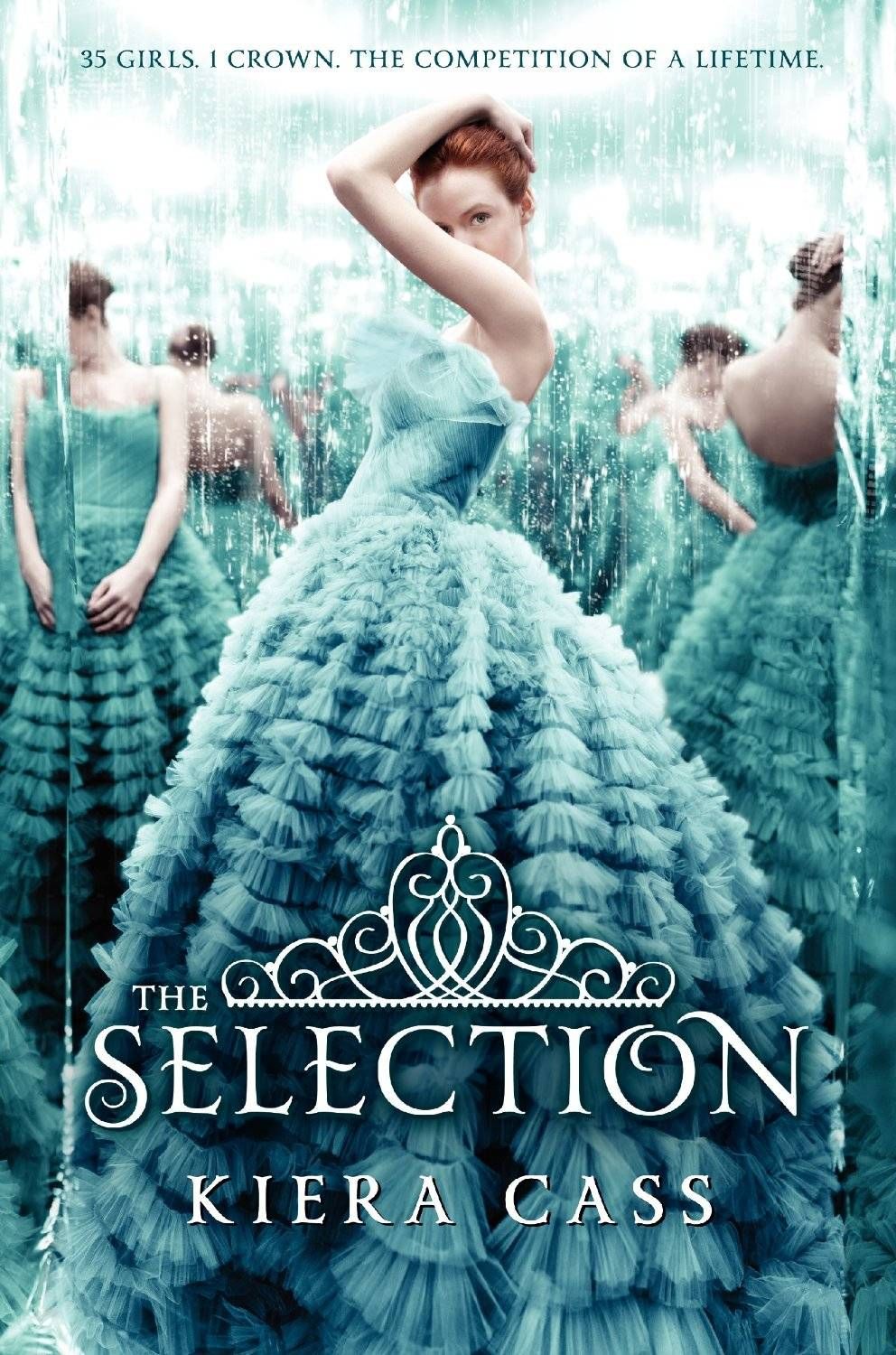 The Selection by Kiera Cass (series): For thirty-five girls, the Selection is the chance of a lifetime. The opportunity to escape the life laid out for them since birth. To be swept up in a world of glittering gowns and priceless jewels. To live in a palace and compete for the heart of gorgeous Prince Maxon. But for America Singer, being Selected is a nightmare. It means turning her back on her secret love with Aspen, who is a caste below her. Leaving her home to enter a fierce competition for a crown she doesn't want. Living in a palace that is constantly threatened by violent rebel attacks. Then America meets Prince Maxon. Gradually, she starts to question all the plans she's made for herself—and realizes that the life she's always dreamed of may not compare to a future she never imagined.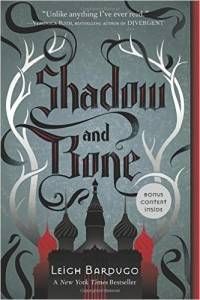 Shadow and Bone by Leigh Bardugo (The Grisha Trilogy): Surrounded by enemies, the once-great nation of Ravka has been torn in two by the Shadow Fold, a swath of near impenetrable darkness crawling with monsters who feast on human flesh. Now its fate may rest on the shoulders of one lonely refugee. Alina Starkov has never been good at anything. But when her regiment is attacked on the Fold and her best friend is brutally injured, Alina reveals a dormant power that saves his life–a power that could be the key to setting her war-ravaged country free. Wrenched from everything she knows, Alina is whisked away to the royal court to be trained as a member of the Grisha, the magical elite led by the mysterious Darkling. Yet nothing in this lavish world is what it seems. With darkness looming and an entire kingdom depending on her untamed power, Alina will have to confront the secrets of the Grisha . . . and the secrets of her heart.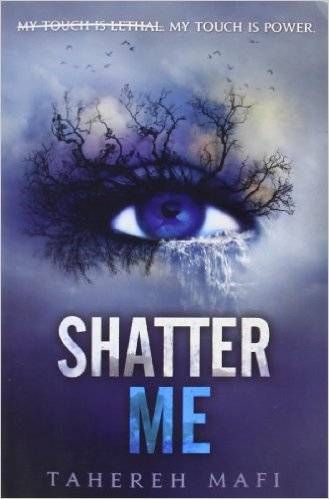 Shatter Me by Tahereh Mafi (series): I have a curse.
I have a gift.
I'm a monster.
I'm more than human.
My touch is lethal.
My touch is power.
I am their weapon.
I will fight back.
No one knows why Juliette's touch is fatal, but The Reestablishment has plans for her. Plans to use her as a weapon. But Juliette has plans of her own. After a lifetime without freedom, she's finally discovering a strength to fight back for the very first time—and to find a future with the one boy she thought she'd lost forever.
In this electrifying debut, Tahereh Mafi presents a riveting dystopian world, a thrilling superhero story, and an unforgettable heroine.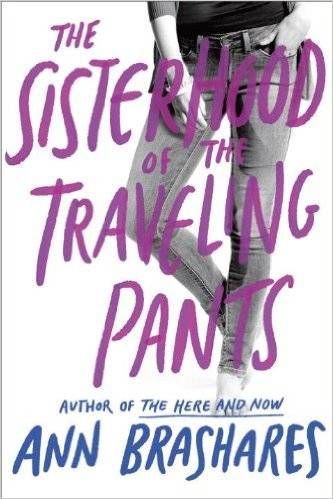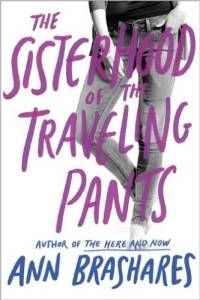 The Sisterhood of the Traveling Pants by Ann Brashares (series): Some friends just fit together. Once there was a pair of pants. Just an ordinary pair of jeans. But these pants, the Traveling Pants, went on to do great things. This is the story of the four friends—Lena, Tibby, Bridget, and Carmen—who made it possible.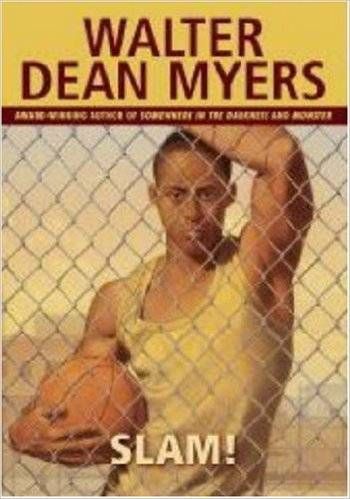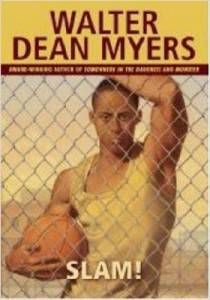 Slam! by Walter Dean Myers: Seventeen-year-old Greg "Slam" Harris can do it all on the basketball court. He's seen ballplayers come and go, and he knows he could be one of the lucky ones. Maybe he'll make it to the top. Or maybe he'll stumble along the way. Slam's grades aren't that hot. And when his teachers jam his troubles in his face, he blows up. Slam never doubted himself on the court until he found himself going one-on-one with his own future, and he didn't have the ball.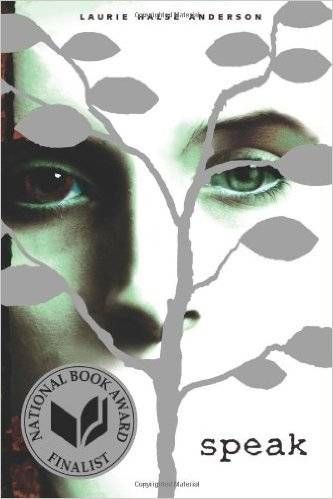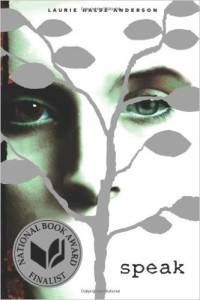 Speak by Laurie Halse Anderson: "Speak up for yourself–we want to know what you have to say." From the first moment of her freshman year at Merryweather High, Melinda knows this is a big fat lie, part of the nonsense of high school. She is friendless, outcast, because she busted an end-of-summer party by calling the cops, so now nobody will talk to her, let alone listen to her. As time passes, she becomes increasingly isolated and practically stops talking altogether. Only her art class offers any solace, and it is through her work on an art project that she is finally able to face what really happened at that terrible party: she was raped by an upperclassman, a guy who still attends Merryweather and is still a threat to her. Her healing process has just begun when she has another violent encounter with him. But this time Melinda fights back, refuses to be silent, and thereby achieves a measure of vindication. In Laurie Halse Anderson's powerful novel, an utterly believable heroine with a bitterly ironic voice delivers a blow to the hypocritical world of high school. She speaks for many a disenfranchised teenager while demonstrating the importance of speaking up for oneself.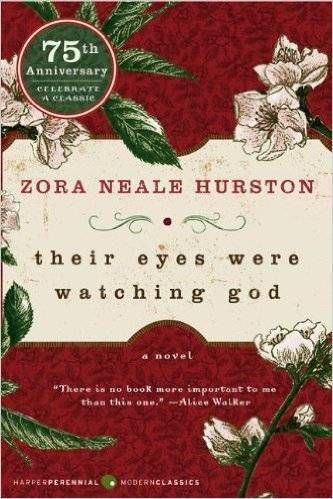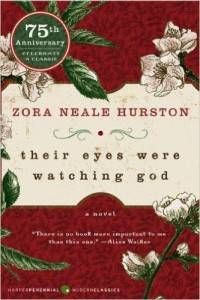 Their Eyes Were Watching God by Zora Neale Hurston: One of the most important and enduring books of the twentieth century, Their Eyes Were Watching God brings to life a Southern love story with the wit and pathos found only in the writing of Zora Neale Hurston. Out of print for almost thirty years—due largely to initial audiences' rejection of its strong black female protagonist—Hurston's classic has since its 1978 reissue become perhaps the most widely read and highly acclaimed novel in the canon of African-American literature.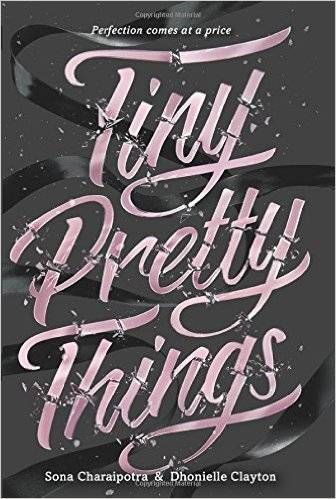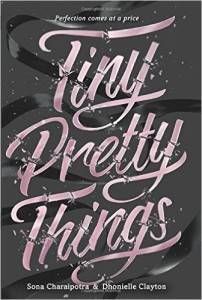 Tiny Pretty Things by Sona Charaipotra and Dhonielle Clayton: Black Swan meets Pretty Little Liars in this soapy, drama-packed novel featuring diverse characters who will do anything to be the prima at their elite ballet school. Gigi, Bette, and June, three top students at an exclusive Manhattan ballet school, have seen their fair share of drama. Free-spirited new girl Gigi just wants to dance—but the very act might kill her. Privileged New Yorker Bette's desire to escape the shadow of her ballet star sister brings out a dangerous edge in her. And perfectionist June needs to land a lead role this year or her controlling mother will put an end to her dancing dreams forever. When every dancer is both friend and foe, the girls will sacrifice, manipulate, and backstab to be the best of the best.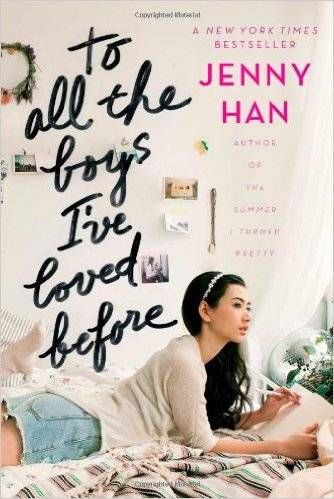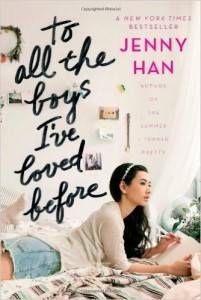 To All The Boys I've Loved Before by Jenny Han (sequel: P.S. I Still Love You): What if all the crushes you ever had found out how you felt about them…all at once? Lara Jean Song keeps her love letters in a hatbox her mother gave her. They aren't love letters that anyone else wrote for her; these are ones she's written. One for every boy she's ever loved—five in all. When she writes, she pours out her heart and soul and says all the things she would never say in real life, because her letters are for her eyes only. Until the day her secret letters are mailed, and suddenly, Lara Jean's love life goes from imaginary to out of control.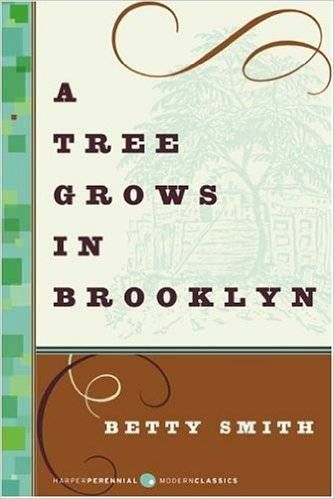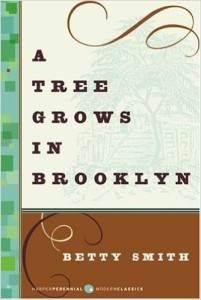 A Tree Grows in Brooklyn by Betty Smith: A poignant and moving tale filled with compassion and cruelty, laughter and heartache, crowded with life and people and incident. The story of young, sensitive, and idealistic Francie Nolan and her bittersweet formative years in the slums of Williamsburg has enchanted and inspired millions of readers for more than sixty years. By turns overwhelming, sublime, heartbreaking, and uplifting, the daily experiences of the unforgettable Nolans are raw with honesty and tenderly threaded with family connectedness — in a work of literary art that brilliantly captures a unique time and place as well as incredibly rich moments of universal experience.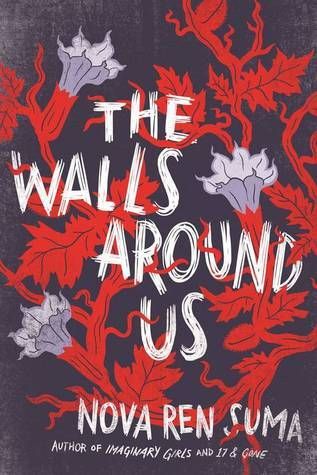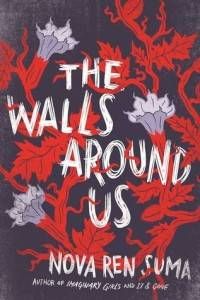 The Walls Around Us by Nova Ren Suma: On the outside, there's Violet, an eighteen-year-old dancer days away from the life of her dreams when something threatens to expose the shocking truth of her achievement. On the inside, within the walls of the Aurora Hills juvenile detention center, there's Amber, locked up for so long she can't imagine freedom. Tying their two worlds together is Orianna, who holds the key to unlocking all the girls' darkest mysteries . . . What really happened on the night Orianna stepped between Violet and her tormentors? What really happened on two strange nights at Aurora Hills? Will Amber and Violet and Orianna ever get the justice they deserve—in this life or in another one?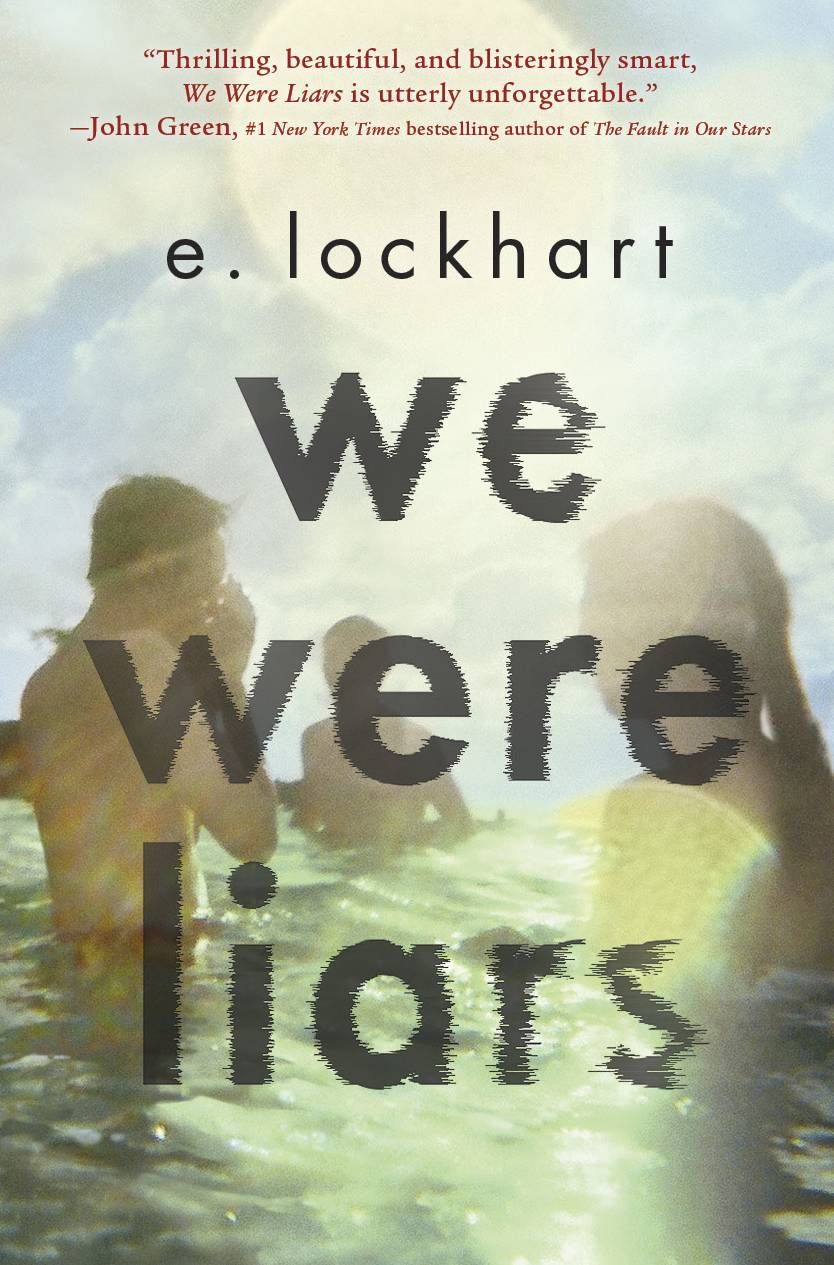 We Were Liars by E. Lockhart: A beautiful and distinguished family.
A private island.
A brilliant, damaged girl; a passionate, political boy.
A group of four friends—the Liars—whose friendship turns destructive.
A revolution. An accident. A secret.
Lies upon lies.
True love.
The truth.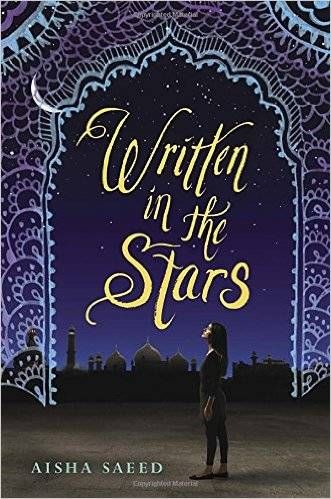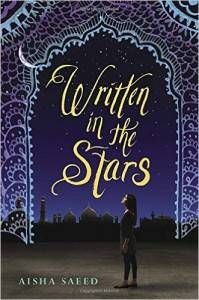 Written in the Stars by Aisha Saeed: Naila's conservative immigrant parents have always said the same thing: She may choose what to study, how to wear her hair, and what to be when she grows up—but they will choose her husband. Following their cultural tradition, they will plan an arranged marriage for her. And until then, dating—even friendship with a boy—is forbidden. When Naila breaks their rule by falling in love with Saif, her parents are livid. Convinced she has forgotten who she truly is, they travel to Pakistan to visit relatives and explore their roots. But Naila's vacation turns into a nightmare when she learns that plans have changed—her parents have found her a husband and they want her to marry him, now! Despite her greatest efforts, Naila is aghast to find herself cut off from everything and everyone she once knew. Her only hope of escape is Saif . . . if he can find her before it's too late.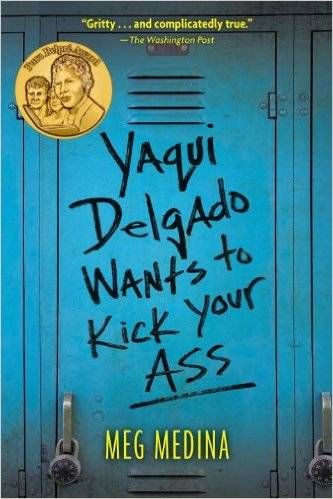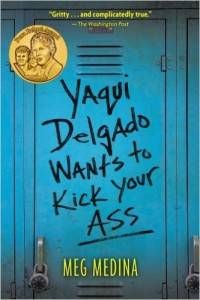 Yaqui Delgado Wants to Kick Your Ass by Meg Medina: One morning before school, some girl tells Piddy Sanchez that Yaqui Delgado hates her and wants to kick her ass. Piddy doesn't even know who Yaqui is, never mind what she's done to piss her off. Word is that Yaqui thinks Piddy is stuck-up, shakes her stuff when she walks, and isn't Latin enough with her white skin, good grades, and no accent. And Yaqui isn't kidding around, so Piddy better watch her back. At first Piddy is more concerned with trying to find out more about the father she's never met and how to balance honors courses with her weekend job at the neighborhood hair salon. But as the harassment escalates, avoiding Yaqui and her gang starts to take over Piddy's life. Is there any way for Piddy to survive without closing herself off or running away?
Graphic Novels for Reluctant Readers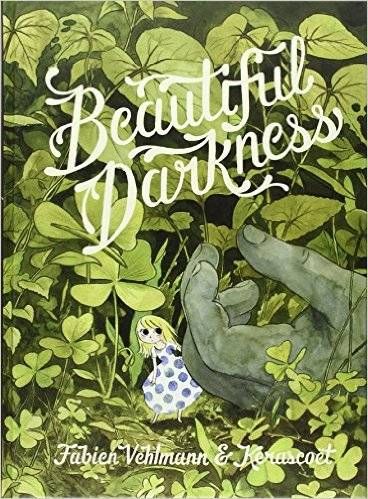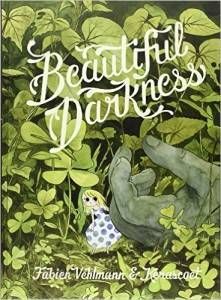 Beautiful Darkness by Fabien Vehlmann and Kerascoët: This unsettling and gorgeous anti-fairy tale is a searing condemnation of our vast capacity for evil writ tiny. Join princess Aurora and her friends as they journey to civilization's heart of darkness in a bleak allegory about surviving the human experience. The sweet faces and bright leaves of Kerascoët's delicate watercolors serve to highlight the evil that dwells beneath Vehlmann's story as pettiness, greed, and jealousy take over. Beautiful Darkness is a harrowing look behind the routine politeness and meaningless kindness of civilized society.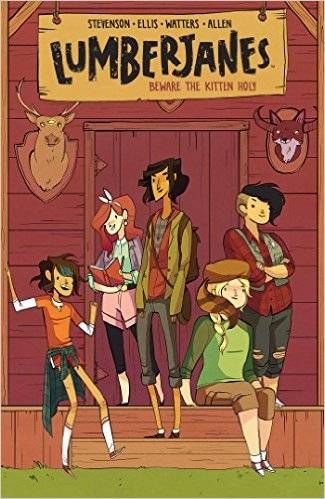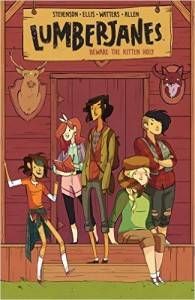 Lumberjanes Vol. 1 written by Noelle Stevenson, Grace Ellis, Sharon Watters; illustrated by Brooke Allen: Five best friends spending the summer at Lumberjane scout camp…defeating yetis, three-eyed wolves, and giant falcons…what's not to love?! Friendship to the max! Jo, April, Mal, Molly and Ripley are five best pals determined to have an awesome summer together…and they're not gonna let any insane quest or an array of supernatural critters get in their way! It's Buffy the Vampire Slayer meets Gravity Falls and features five butt-kicking, rad teenage girls wailing on monsters and solving a mystery with the whole world at stake.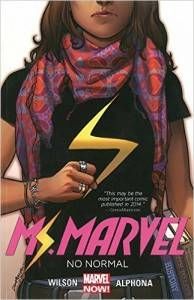 Miss Marvel Volume 1: No Normal written by G. Willow Wilson and illustrated by Adrian Alphona: Kamala Khan is an ordinary girl from Jersey City – until she is suddenly empowered with extraordinary gifts. But who truly is the all-new Ms. Marvel? Teenager? Muslim? Inhuman? Find out as she takes the Marvel Universe by storm! As Kamala discovers the dangers of her newfound powers, she unlocks a secret behind them as well. Is Kamala ready to wield these immense new gifts? Or will the weight of the legacy before her be too much to handle? Kamala has no idea either. But she's comin' for you, New York!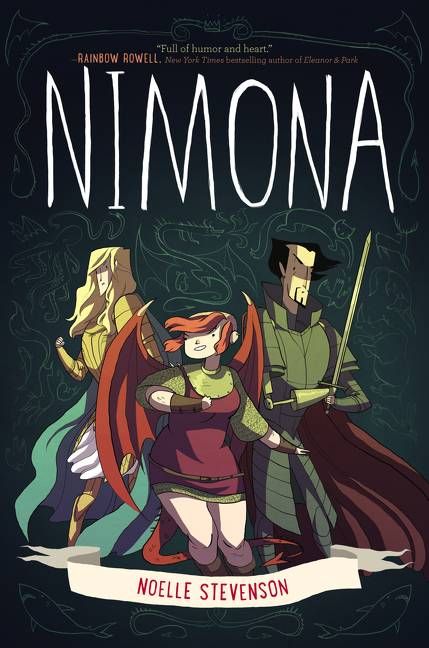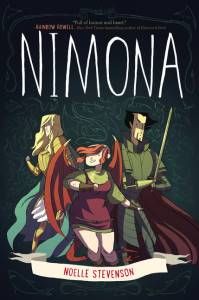 Nimona by Noelle Stevenson: Nemeses! Dragons! Science! Symbolism! All these and more await in this brilliantly subversive, sharply irreverent epic from Noelle Stevenson. Nimona is an impulsive young shapeshifter with a knack for villainy. Lord Ballister Blackheart is a villain with a vendetta. As sidekick and supervillain, Nimona and Lord Blackheart are about to wreak some serious havoc. Their mission: prove to the kingdom that Sir Ambrosius Goldenloin and his buddies at the Institution of Law Enforcement and Heroics aren't the heroes everyone thinks they are. But as small acts of mischief escalate into a vicious battle, Lord Blackheart realizes that Nimona's powers are as murky and mysterious as her past. And her unpredictable wild side might be more dangerous than he is willing to admit.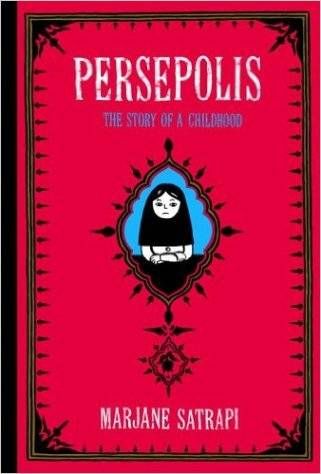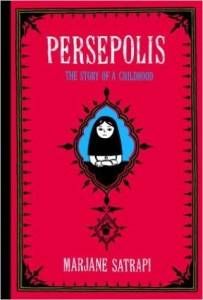 Persepolis: The Story of a Childhood by Marjane Satrapi: Wise, funny, and heartbreaking, Persepolis is Marjane Satrapi's memoir of growing up in Iran during the Islamic Revolution. In powerful black-and-white comic strip images, Satrapi tells the story of her life in Tehran from ages six to fourteen, years that saw the overthrow of the Shah's regime, the triumph of the Islamic Revolution, and the devastating effects of war with Iraq. The intelligent and outspoken only child of committed Marxists and the great-granddaughter of one of Iran's last emperors, Marjane bears witness to a childhood uniquely entwined with the history of her country. Persepolis paints an unforgettable portrait of daily life in Iran and of the bewildering contradictions between home life and public life. Marjane's child's-eye view of dethroned emperors, state-sanctioned whippings, and heroes of the revolution allows us to learn as she does the history of this fascinating country and of her own extraordinary family. Intensely personal, profoundly political, and wholly original, Persepolis is at once a story of growing up and a reminder of the human cost of war and political repression. It shows how we carry on, with laughter and tears, in the face of absurdity. And, finally, it introduces us to an irresistible little girl with whom we cannot help but fall in love.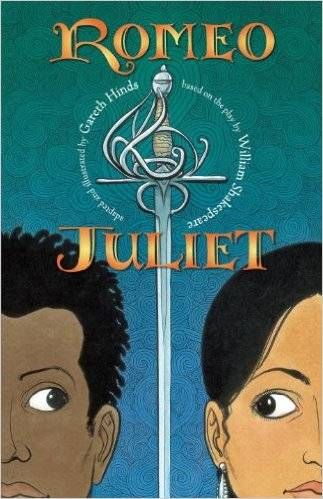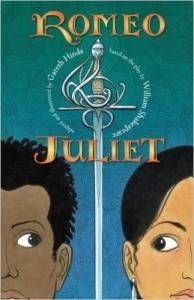 Romeo and Juliet by Gareth Hinds: She's a Capulet. He's a Montague. But when Romeo and Juliet first meet, they don't know they're from rival families — and when they find out, they don't care. Their love is honest and raw and all consuming.But it's also dangerous. How much will they have to sacrifice before they can be together? In a masterful adaptation faithful to Shakespeare's original text, Gareth Hinds transports readers to the sun-washed streets and market squares of Shakespeare's Verona, vividly bringing the classic play to life on the printed page.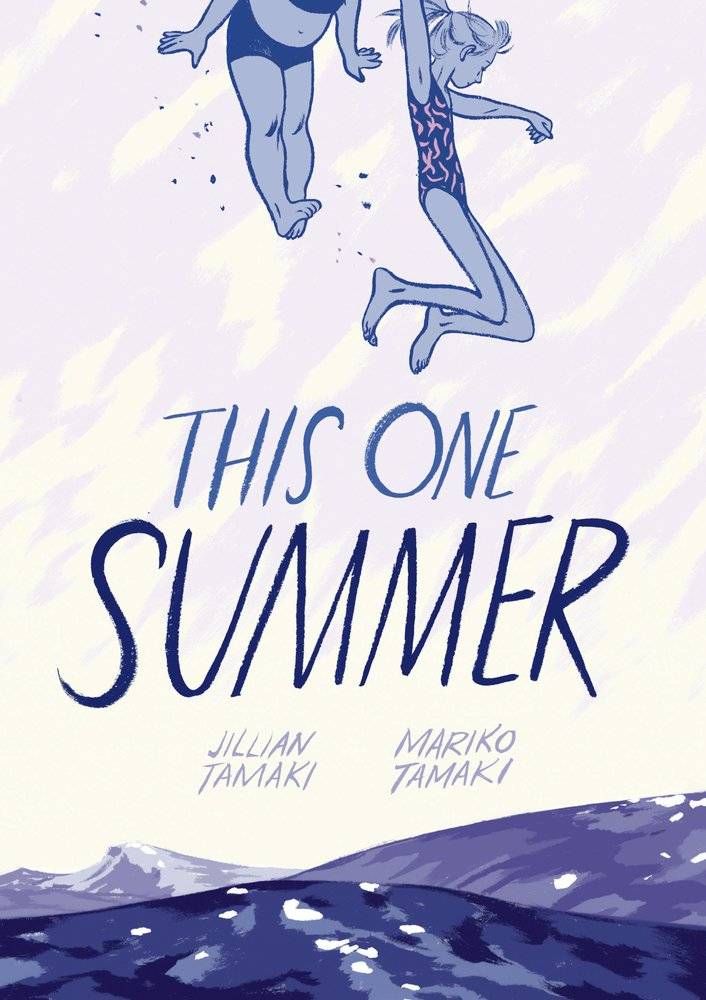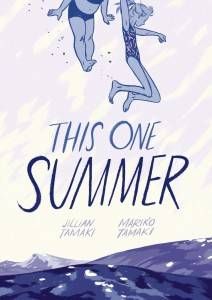 This One Summer written by Mariko Tamaki and illustrated by Jillian Tamaki: Every summer, Rose goes with her mom and dad to a lake house in Awago Beach. It's their getaway, their refuge. Rosie's friend Windy is always there, too, like the little sister she never had. But this summer is different. Rose's mom and dad won't stop fighting, and when Rose and Windy seek a distraction from the drama, they find themselves with a whole new set of problems. One of the local teens – just a couple of years older than Rose and Windy – is caught up in something bad… Something life threatening. It's a summer of secrets, and sorrow, and growing up, and it's a good thing Rose and Windy have each other.
Non-Fiction For Reluctant Readers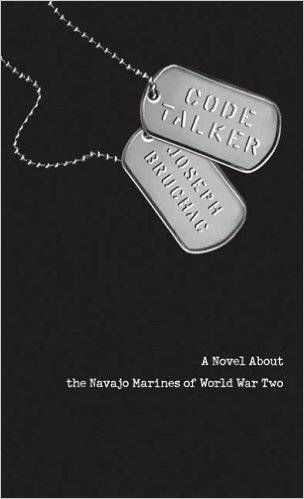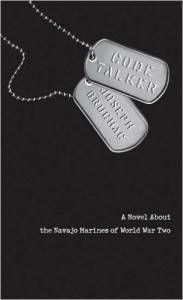 Code Talker: A Novel About the Navajo Marines of World War II by Joseph Bruchac: Throughout World War II, in the conflict fought against Japan, Navajo code talkers were a crucial part of the U.S. effort, sending messages back and forth in an unbreakable code that used their native language. They braved some of the heaviest fighting of the war, and with their code, they saved countless American lives. Yet their story remained classified for more than twenty years. But now Joseph Bruchac brings their stories to life for young adults through the riveting fictional tale of Ned Begay, a sixteen-year-old Navajo boy who becomes a code talker. His grueling journey is eye-opening and inspiring. This deeply affecting novel honors all of those young men, like Ned, who dared to serve, and it honors the culture and language of the Navajo Indians.
Drawing From Memory by Allen Say: Drawing From Memory is Allen Say's own story of his path to becoming the renowned artist he is today. Shunned by his father, who didn't understand his son's artistic leanings, Allen was embraced by Noro Shinpei, Japan's leading cartoonist and the man he came to love as his "spiritual father." As WWII raged, Allen was further inspired to consider questions of his own heritage and the motivations of those around him. He worked hard in rigorous drawing classes, studied, trained–and ultimately came to understand who he really is. Part memoir, part graphic novel, part narrative history, Drawing From Memory presents a complex look at the real-life relationship between a mentor and his student. With watercolor paintings, original cartoons, vintage photographs, and maps, Allen Say has created a book that will inspire the artist in all of us.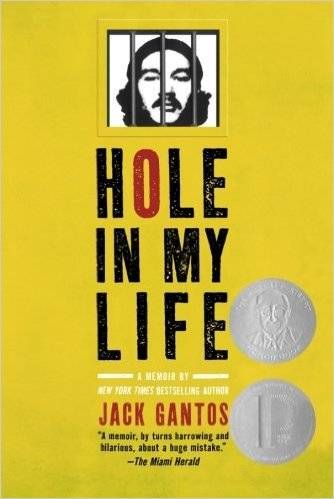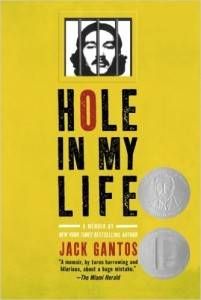 Hole in My Life by Jack Gantos: In the summer of 1971, Jack Gantos was an aspiring writer looking for adventure, cash for college tuition, and a way out of a dead-end job. For ten thousand dollars, he recklessly agreed to help sail a sixty-foot yacht loaded with a ton of hashish from the Virgin Islands to New York City, where he and his partners sold the drug until federal agents caught up with them. For his part in the conspiracy, Gantos was sentenced to serve up to six years in prison. In Hole in My Life, this prizewinning author of over thirty books for young people confronts the period of struggle and confinement that marked the end of his own youth. On the surface, the narrative tumbles from one crazed moment to the next as Gantos pieces together the story of his restless final year of high school, his short-lived career as a criminal, and his time in prison. But running just beneath the action is the story of how Gantos – once he was locked up in a small, yellow-walled cell – moved from wanting to be a writer to writing, and how dedicating himself more fully to the thing he most wanted to do helped him endure and ultimately overcome the worst experience of his life.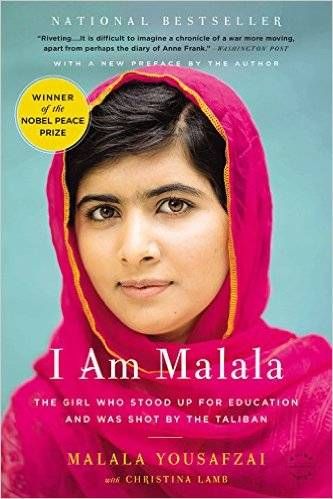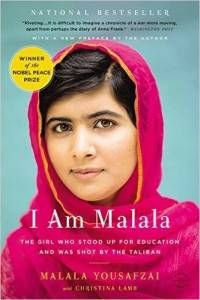 I Am Malala: The Girl Who Stood Up For Education and Was Shot By The Taliban by Malala Yousafzai by Malala Yousafzai: "I come from a country that was created at midnight. When I almost died it was just after midday." When the Taliban took control of the Swat Valley in Pakistan, one girl spoke out. Malala Yousafzai refused to be silenced and fought for her right to an education. On Tuesday, October 9, 2012, when she was fifteen, she almost paid the ultimate price. She was shot in the head at point-blank range while riding the bus home from school, and few expected her to survive. Instead, Malala's miraculous recovery has taken her on an extraordinary journey from a remote valley in northern Pakistan to the halls of the United Nations in New York. At sixteen, she became a global symbol of peaceful protest and the youngest nominee ever for the Nobel Peace Prize. I Am Malala is the remarkable tale of a family uprooted by global terrorism, of the fight for girls' education, of a father who, himself a school owner, championed and encouraged his daughter to write and attend school, and of brave parents who have a fierce love for their daughter in a society that prizes sons.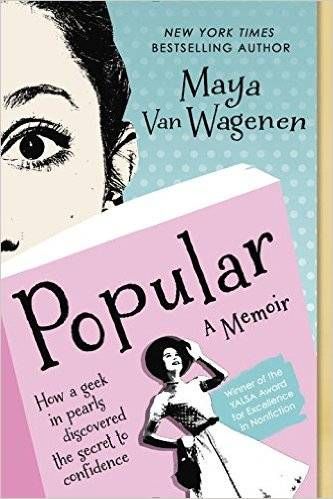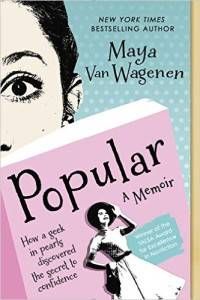 Popular: How a Geek in Pearls Discovered the Secret to Confidence by Maya Van Wagenen: Can curlers, girdles, Vaseline, and a strand of pearls help a shy girl become popular? Maya Van Wagenen is about to find out. Stuck near the bottom of the social ladder at "pretty much the lowest level of people at school who aren't paid to be here," Maya has never been popular. But before starting eighth grade, she decides to begin a unique social experiment: spend the school year following a 1950s popularity guide, written by former teen model Betty Cornell. The real-life results are hilarious, painful, and filled with unexpected surprises. Told with humor and grace, Maya's journey offers readers of all ages a thoroughly contemporary example of kindness and self-confidence, along with a better understanding of what it means to be popular.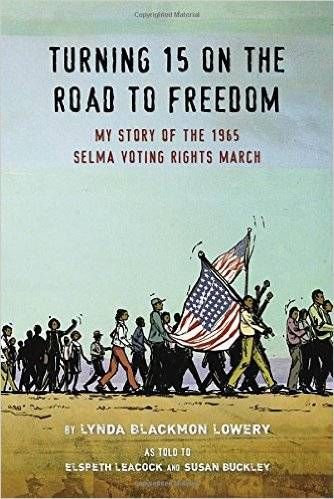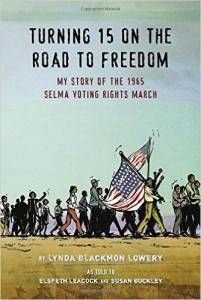 Turning Fifteen on the Road to Freedom by Lynda Blackmon Lowery: As the youngest marcher in the 1965 voting rights march from Selma to Montgomery, Albama, Lynda Blackmon Lowery proved that young adults can be heroes. Jailed eleven times before her fifteenth birthday, Lowery fought alongside Martin Luther King, Jr. for the rights of African-Americans. In this memoir, she shows today's young readers what it means to fight nonviolently (even when the police are using violence, as in the Bloody Sunday protest) and how it felt to be part of changing American history. Straightforward and inspiring, this beautifully illustrated memoir brings readers into the middle of the Civil Rights Movement, complementing Common Core classroom learning and bringing history alive for young readers.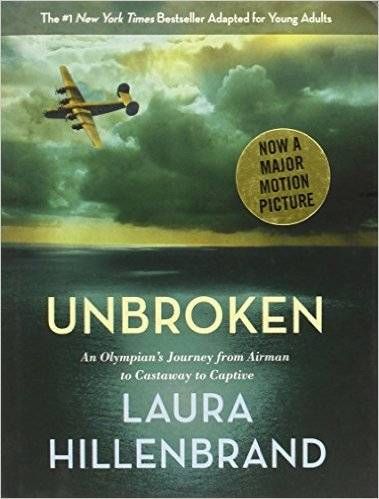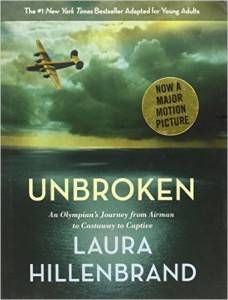 Unbroken (The Young Adult Adaptation): An Olympian's Journey from Airman to Castaway to Captive by Laura Hillenbrand: On a May afternoon in 1943, an American military plane crashed into the Pacific Ocean and disappeared, leaving only a spray of debris and a slick of oil, gasoline, and blood. Then, on the ocean surface, a face appeared. It was that of a young lieutenant, the plane's bombardier, who was struggling to a life raft and pulling himself aboard. So began one of the most extraordinary sagas of the Second World War. The lieutenant's name was Louis Zamperini. As a boy, he had been a clever delinquent, breaking into houses, brawling, and stealing. As a teenager, he had channeled his defiance into running, discovering a supreme talent that carried him to the Berlin Olympics. But when war came, the athlete became an airman, embarking on a journey that led to his doomed flight, a tiny raft, and a drift into the unknown. Ahead of Zamperini lay thousands of miles of open ocean, leaping sharks, a sinking raft, thirst and starvation, enemy aircraft, and, beyond, a trial even greater. Driven to the limits of endurance, Zamperini would respond to desperation with ingenuity, suffering with hope and humor, brutality with rebellion. His fate, whether triumph or tragedy, would hang on the fraying wire of his will.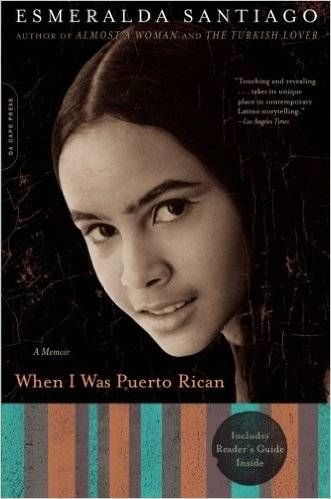 When I Was Puerto Rican by Esmeralda Santiago: Esmeralda Santiago's story begins in rural Puerto Rico, where her childhood was full of both tenderness and domestic strife, tropical sounds and sights as well as poverty. Growing up, she learned the proper way to eat a guava, the sound of tree frogs in the mango groves at night, the taste of the delectable sausage called morcilla, and the formula for ushering a dead baby's soul to heaven. As she enters school we see the clash, both hilarious and fierce, of Puerto Rican and Yankee culture. When her mother, Mami, a force of nature, takes off to New York with her seven, soon to be eleven children, Esmeralda, the oldest, must learn new rules, a new language, and eventually take on a new identity. In this first volume of her much-praised, bestselling trilogy, Santiago brilliantly recreates the idyllic landscape and tumultuous family life of her earliest years and her tremendous journey from the barrio to Brooklyn, from translating for her mother at the welfare office to high honors at Harvard.
Poetry for reluctant readers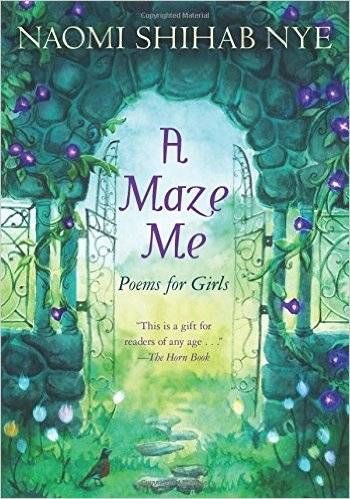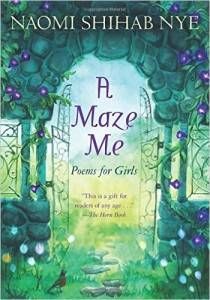 A Maze Me: Poems for Girls by Naomi Shihab Nye: First love, friendship, school, family, community, having a crush, loving your mother and hating your mother, sense of self, body image, hopes and dreams . . . these seventy-two poems by Naomi Shihab Nye—written expressly for this collection—will speak to girls of all ages. An honest, insightful, inspirational, and amazing collection. "A wide age range will respond to these deeply felt poems about everyday experiences, which encourage readers to lean eagerly into their lives and delight in its passages."—ALA Booklist (starred review).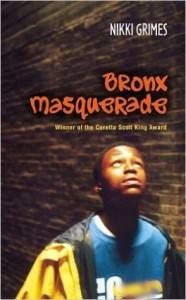 Bronx Masquerade by Nikki Grimes: Using the structure of a poetry slam, Nikki Grimes' award-winning novel is a powerful exploration of self, an homage to spoken-word poetry, and an intriguing look into the life of eighteen urban teens.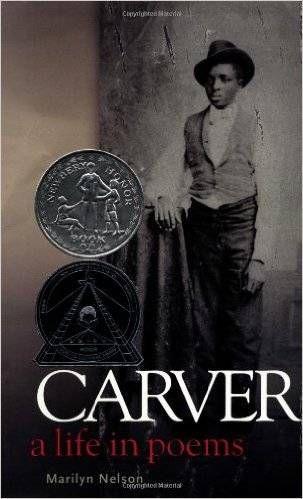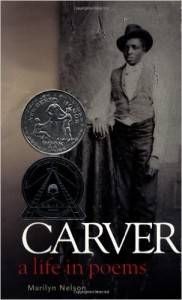 Carver: A Life in Poems by Marilyn Nelson: George Washington Carver was born a slave in Missouri about 1864 and was raised by the childless white couple who had owned his mother. In 1877 he left home in search of an education, eventually earning a master's degree. In 1896, Booker T. Washington invited Carver to start the agricultural department at the all-black-staffed Tuskegee Institute, where he spent the rest of his life seeking solutions to the poverty among landless black farmers by developing new uses for soil-replenishing crops such as peanuts, cowpeas, and sweet potatoes. Carver's achievements as a botanist and inventor were balanced by his gifts as a painter, musician, and teacher. This Newbery Honor Book and Coretta Scott King Author Honor Book by Marilyn Nelson provides a compelling and revealing portrait of Carver's complex, richly interior, profoundly devout life.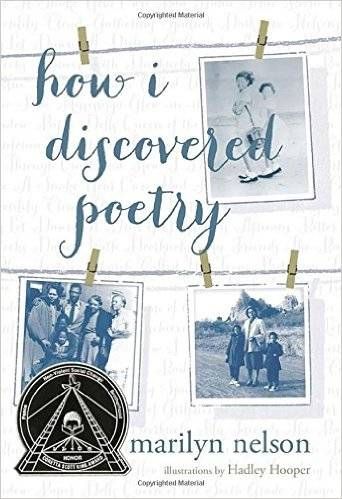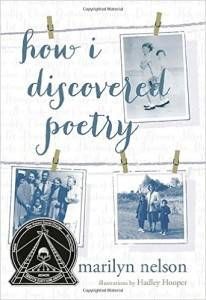 How I Discovered Poetry by Marilyn Nelson: Looking back on her childhood in the 1950s, Newbery Honor winner and National Book Award finalist Marilyn Nelson tells the story of her development as an artist and young woman through fifty eye-opening poems. Readers are given an intimate portrait of her growing self-awareness and artistic inspiration along with a larger view of the world around her: racial tensions, the Cold War era, and the first stirrings of the feminist movement.
What are your recommendations for reluctant readers, of all ages?